Teamsters Local 777 Secures Tentative Agreements at Five Cresco Dispensaries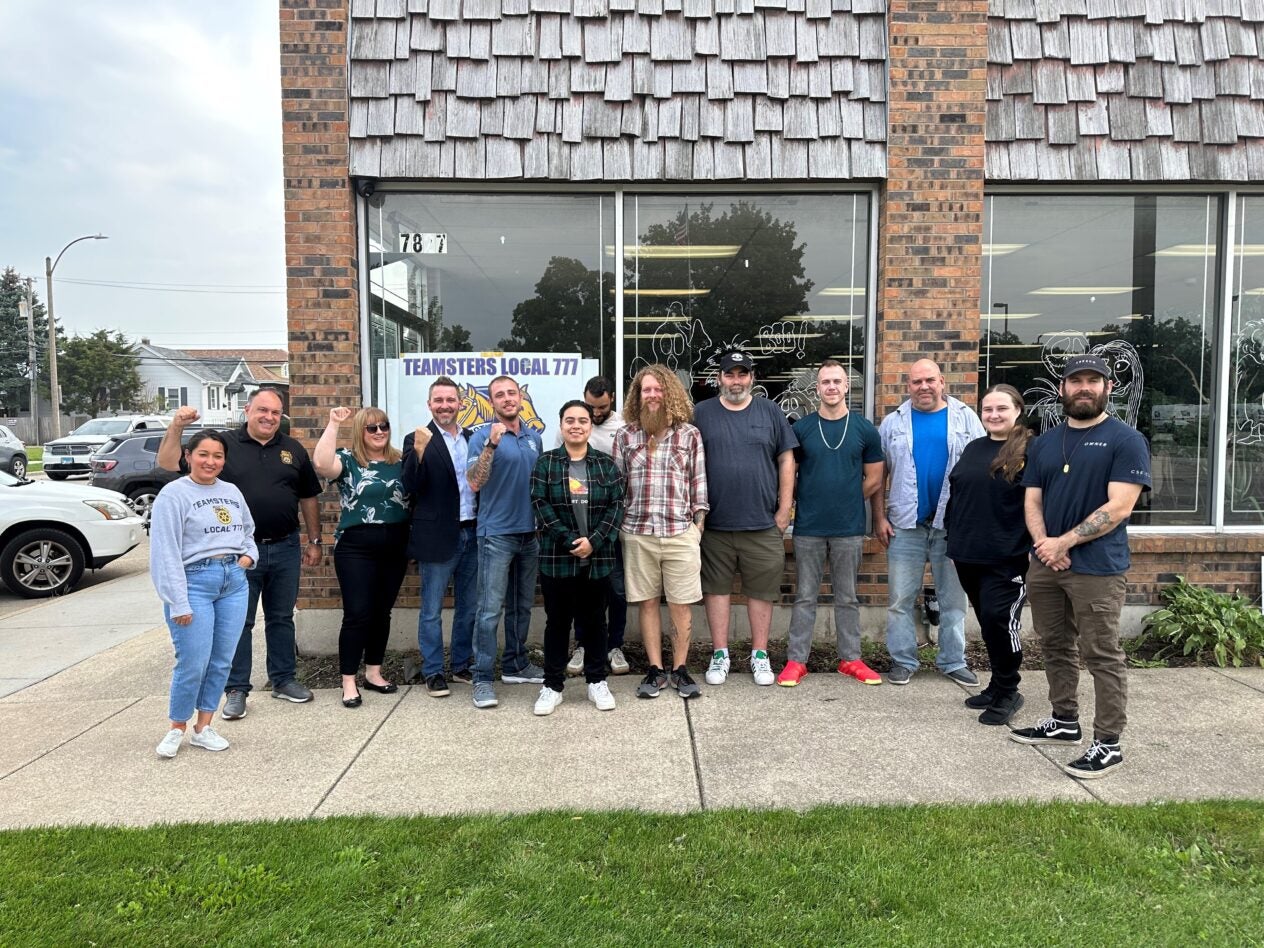 Contracts Raise the Bar for Multi-State Operators in Illinois Cannabis Industry
Press Contact: Matt McQuaid Phone: (617) 894-0669 Email: mmcquaid@teamster.org
(CHICAGO) – Workers at five Sunnyside Dispensaries — a subsidiary of multi-state cannabis operator Cresco — have reached tentative agreements for first union contracts with Teamsters Local 777.
"Two years ago, we didn't have any cannabis workers under a collective bargaining agreement. Including these agreements, we have more than 15 contracts throughout the industry. The Teamsters are protecting and raising standards for workers in the cannabis industry," said Jim Glimco, Local 777 President. "I attribute this incredible success to the dedication, bravery and brilliance of the workers in this craft."
The contracts at the dispensaries in Elmwood Park, South Beloit, Schaumburg, Rockford, and Buffalo Grove, Ill., contain significant improvements, including an end to at-will employment and the right to representation during disciplinary matters, scheduling based on seniority, a successorship clause in the event that the dispensary is sold, paid meal and rest breaks, paid time off, paid holidays, and 15 percent wage increases over the lifetime of the agreement.
"At this rate it won't be long before nearly every cannabis retailer throughout Illinois is covered under a Teamsters contract, and we don't plan on stopping there," said Peter Finn, Teamsters Western Region International Vice President and Director of the Teamsters Food Processing Division. "We're fighting across the country to do something for this industry that should've been done a long time ago — take cannabis out of the black market and make it an industry full of good, middle-class union jobs."
Ratification votes will be completed for all five locations by the end of next week.
Founded in 1937, Teamsters Local 777 represents workers in a wide variety of industries throughout the Chicago area. For more information, go to Teamsters777.org/.
« Previous
Next »