Teamsters to NHTSA: Say No to Cruise Origin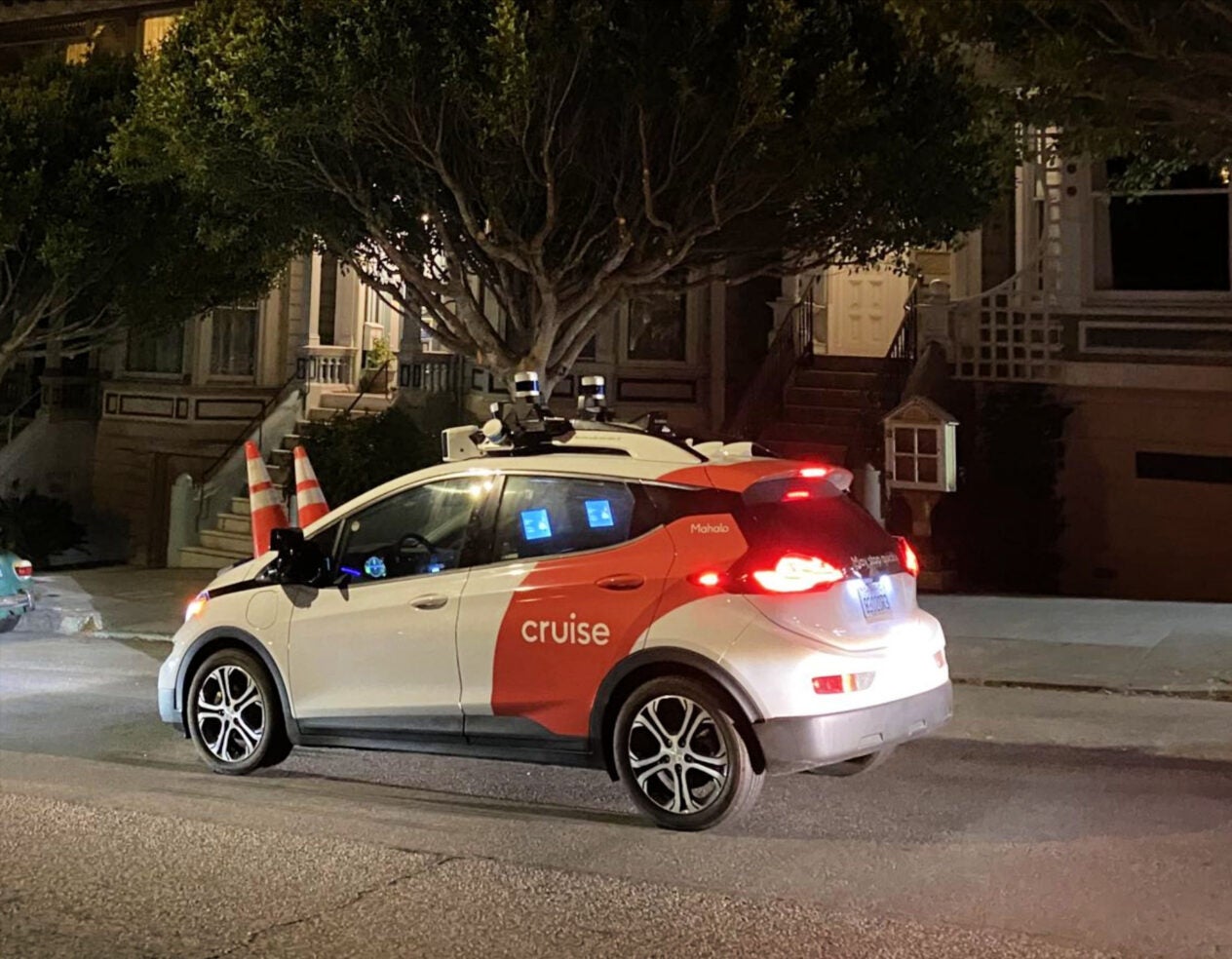 Autonomous Vehicles Threaten Motorist, Pedestrian Safety
Press Contact: Matt McQuaid Phone: (617) 894-0669 Email: mmcquaid@teamster.org
(WASHINGTON) – The Teamsters have filed comments with the National Highway Traffic Safety Administration (NHTSA) that call on the agency to deny a request by General Motors in conjunction with its autonomous vehicle subsidiary Cruise. The company is seeking an exemption from Federal Motor Vehicle Safety Standards (FMVSS) for the Cruise Origin, a fully self-driving vehicle that has no pedals, steering wheel, or other manual controls.
"It is dangerous for other motorists, for pedestrians, and for middle-class jobs for Cruise to make a request like this from NHTSA," said Teamsters General President Sean M. O'Brien. "We already have too many examples of the chaos these vehicles cause in our communities. To allow this company to expand its fleet to put even more 'advanced' driverless cars on the road would be catastrophic for everyone."
Cruise's safety problems have been well documented. In San Francisco, the cars have collided with fire trucks and been implicated in the death of a pedestrian on their way to a hospital. The self-driving cars have also impeded union members on the job by getting stuck in concrete and blocking waste trucks. In Austin, residents report dangerous encounters with self-driving vehicles.
Beyond safety concerns, the company has made no secret of its plan to eliminate jobs in the supply chain. Cruise wants to use the Origin for package delivery, and the company's CEO has said human drivers should soon be banned from cities. In spite of these claims, the company has yet to put forward any plan that demonstrates it's ready to be a serious player in the logistics industry.
In comments to NHTSA, the Teamsters point out the startling lack of information from GM/Cruise on its proposed package delivery service, how it would operate, and how safety concerns would be addressed.
"Given fundamental questions raised concerning the safety record of the petitioner, and ongoing failures to detail components of the Origin's operations, at this time we do not believe that GM/Cruise can operate a FMVSS-exempted vehicle at the level of safety standards required by federal law and regulation," the Teamsters wrote.
In considering this application, NHTSA is hamstrung by the lack of a federal safety framework for autonomous vehicles, including regulation that speaks specifically to the technology. In the Teamsters' Autonomous Vehicle Federal Policy Principles, the union calls on NHTSA to create new standards to cover performance and compliance requirements for the technology behind self-driving cars and trucks.
Founded in 1903, the International Brotherhood of Teamsters represents 1.2 million hardworking people in the U.S., Canada, and Puerto Rico. Visit Teamster.org for more information. Follow us on Twitter @Teamsters and "like" us on Facebook at Facebook.com/teamsters.
« Previous
Next »