Quest Diagnostics Workers in Georgia Join Teamsters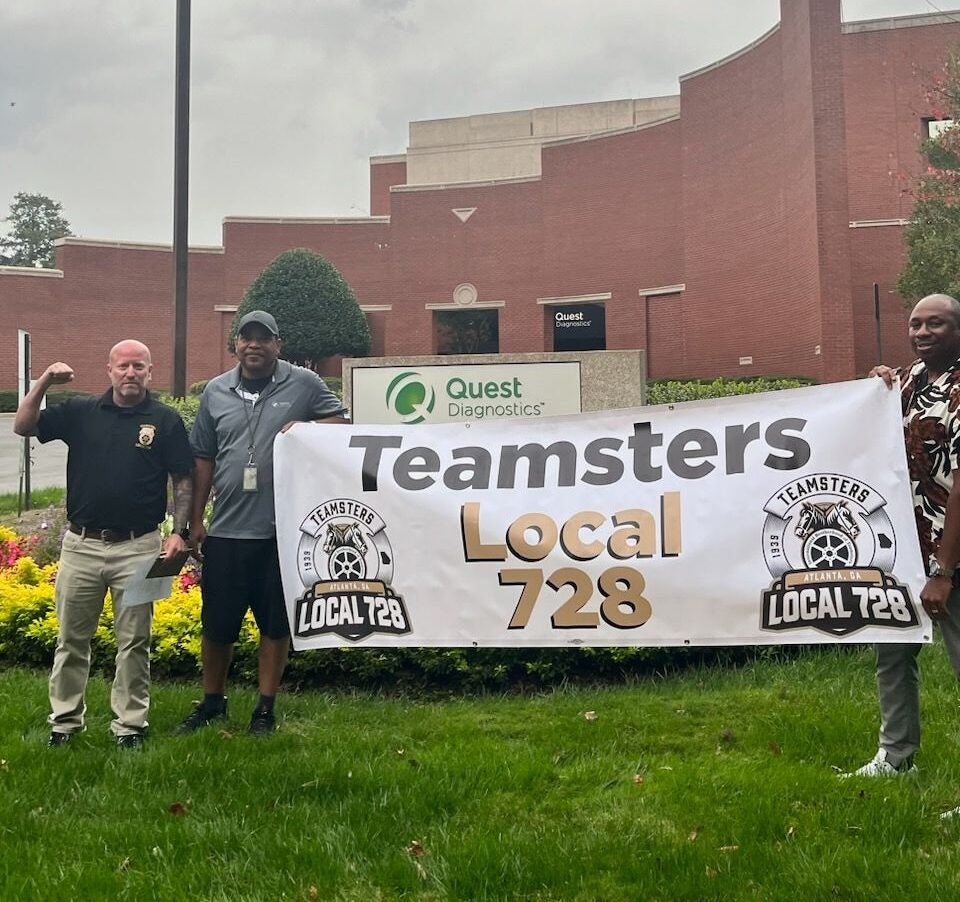 Route Service Representatives Demand Respect from Employer
Press Contact: Matt McQuaid Phone: (202) 624-6877 Email: mmcquaid@teamster.org
(TUCKER, Ga.) – Route service representatives at Quest Diagnostics in Tucker have voted to join Teamsters Local 728.
"These workers overcame an aggressive anti-union campaign at Quest and successfully voted to organize their facility," said Matt Higdon, President of Local 728 in Atlanta. "We could not be more excited to welcome these members to the Teamsters and we look forward to getting them their very first Teamster contract."
"Health care workers like those at Quest Diagnostics make companies successful, while also providing critical care to their communities," said Jason Lopes, Teamsters Health Care Director. "These workers deserve a union contract that honors that important nature of their work. We look forward to capitalizing on the organizing momentum we've seen here in Georgia and helping more health care heroes secure Teamster representation."
These 52 workers serve as ambassadors for Quest Diagnostics and provide essential service work, such as transporting and sorting specimens and assisting with patient results.
"I voted yes to join the Teamsters union to demand that our employer treat us with dignity and respect in the workplace," said Boris Dickens, route service representative at Quest Diagnostics in Tucker.
Proudly serving the Atlanta community for more than 70 years, Local 728 fights for hardworking families. For more information, go to teamsterslocal728.org.
« Previous
Next »