Student Transportation of America Workers in Connecticut Join Teamsters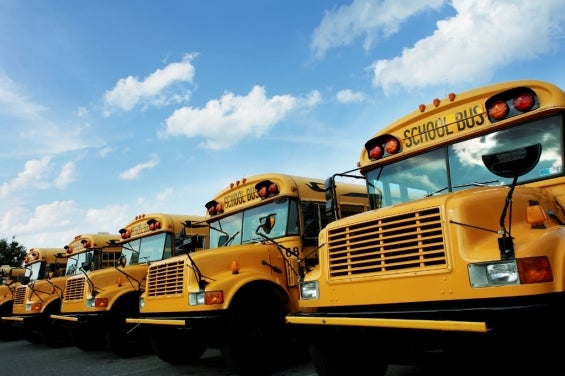 Drivers, Monitors Secure Teamster Representation
Press Contact: Matt McQuaid Phone: (202) 624-6877 Email: mmcquaid@teamster.org
(GALES FERRY, Conn.) – Drivers and monitors at Student Transportation of America (STA) in Gales Ferry have voted overwhelmingly to join Teamsters Local 493. The 37 workers provide student transportation for Ledyard Public Schools.
"These workers ensure that the most precious cargo – our children – get to and from school safely while navigating New England's weather," said Craig Mitchell, President of Local 493 in Uncasville. "STA drivers and monitors were determined to get union representation so they could finally secure the compensation and benefits they deserve. Local 493 is eager to get to work and negotiate the best possible collective bargaining agreement for Teamsters at STA in Gales Ferry."
"The STA bus workers at our yard have endured many changes in our workplace since the COVID-19 shutdown," said Kristina Schlimgen, a bus driver at STA in Gales Ferry. "We have endured changes and learned that we need a union contract to put guidelines in writing and protect us from the ever-changing economy. Our sister STA yard in Groton has had a great relationship with the Teamsters Union, and they have been satisfied for many years. We are very happy about voting Teamsters, and we look forward to working on our contract."
Teamsters Local 493 represents workers in Eastern Connecticut and has been hard at work organizing and educating workers toward a higher standard of living since 1943. For more information, visit teamsters493.org.
« Previous
Next »