Teamsters Endorse Adam Schiff for Senate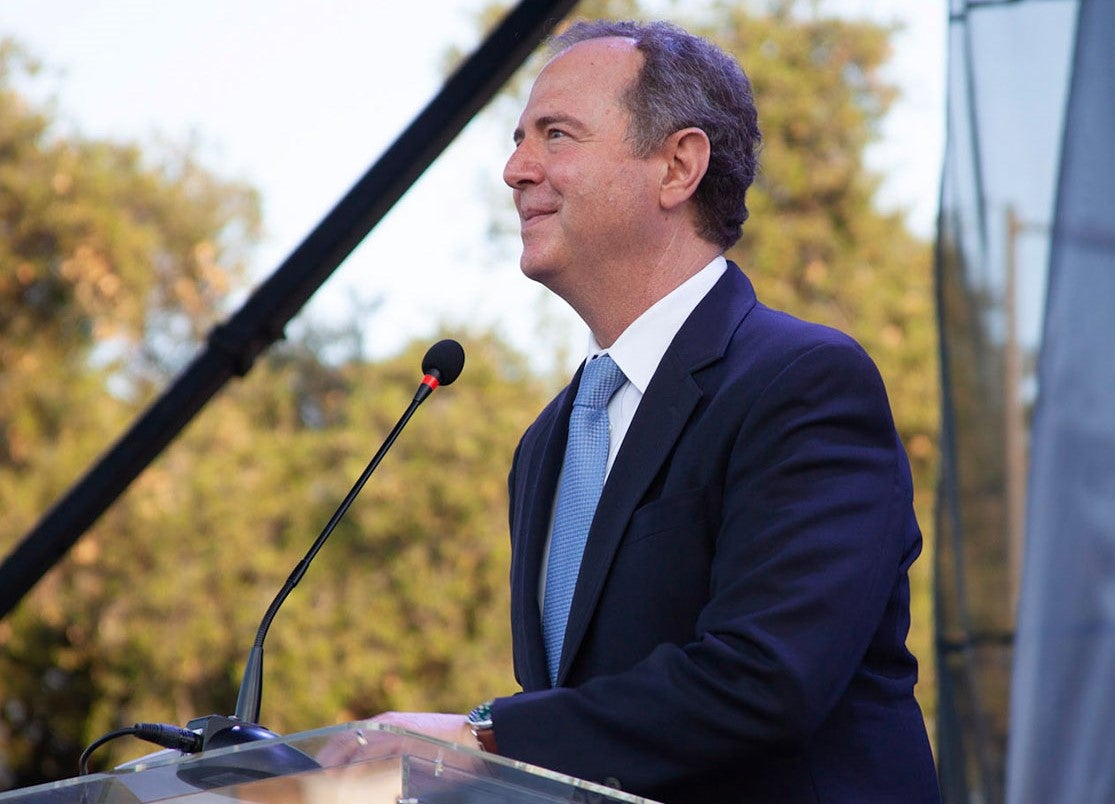 Congressman is Ally of Labor, Unafraid of Taking on Big Tech
Press Contact: Matt McQuaid Email: mmcquaid@teamster.org
(WASHINGTON) – California Teamsters are endorsing Congressman Adam Schiff (D-Calif.) in the race for U.S. Senate.
"Adam Schiff supported us on Assembly Bill 316 and has been a true ally in our fight to regulate autonomous vehicles, which is a make-or-break issue for the Teamsters," said Peter Finn, Teamsters Western Region International Vice President and Secretary-Treasurer of Teamsters Local 856 in San Bruno. "We know that we can rely on him to advocate for policies that put workers and safety first when it comes to automation – even when it's a lot easier to side with Big Tech."
As a state senator, Schiff passed laws that provided grants to universities and increased local film production in California, benefiting Teamsters in the state. In Congress, he has been a champion of the PRO Act and fought against federal policies that would have undercut overtime pay for millions of workers. Schiff has never been afraid to appear on a picket line, and most importantly, has consistently stood with the Teamsters by advocating for policies that protect middle-class jobs and motorist safety from self-driving cars and trucks.
"Los Angeles Teamsters have known Adam Schiff going all the way back to his days in the State Senate, and he has always been an unwavering advocate for working families in Southern California," said Chris Griswold, Teamsters International Vice President At-Large and President of Teamsters Joint Council 42.
"The California labor movement is fired up," said Lindsay Dougherty, Teamsters Western Region International Vice President and President of Teamsters Local 399 in Los Angeles. "Growing wage disparity, attacks on our jobs from Big Tech, and unsafe working conditions have workers everywhere standing together and fighting back. This is our moment to best protect and support working people. We need elected leaders to have our backs and be champions of the working class. That's why we are proud to endorse Adam Schiff for the Senate."
"Both California Joint Councils are united in support of Adam Schiff. He is a political leader who always stands with us, and not just at election time. We know we can count on him to stand up for what is right for working people, even if it means standing up to wealthy and powerful corporate interests," said Jason Rabinowitz, President of Teamsters Joint Council 7. "He has stood by California Teamsters consistently and will continue to do so in the U.S. Senate."
"Being endorsed by the International Brotherhood of Teamsters — one of our nation's largest, strongest, and most diverse unions — is a tremendous honor," Schiff said. "I've joined the Teamsters in many fights on behalf of working Californians as they demand better wages, benefits, and working conditions. Whether it's working to address the threat to drivers and good-paying jobs posed by AI or standing with UPS Teamsters a few months ago as they negotiated a better contract, you can count on me to be a champion for California's workers and their families. I look forward to representing the more than 220,000 California Teamsters and their families when I am in the U.S. Senate."
Teamsters Joint Council 7 and 42 represent more than 220,000 California workers. For more information on Joint Council 42, go to teamstersjc42.com. For more information on Teamsters Joint Council 7, go to teamstersjc7.org.
« Previous
Next »