Teamsters Endorse Dave Eldridge for Shelton Mayor, Applaud Labor Board Decision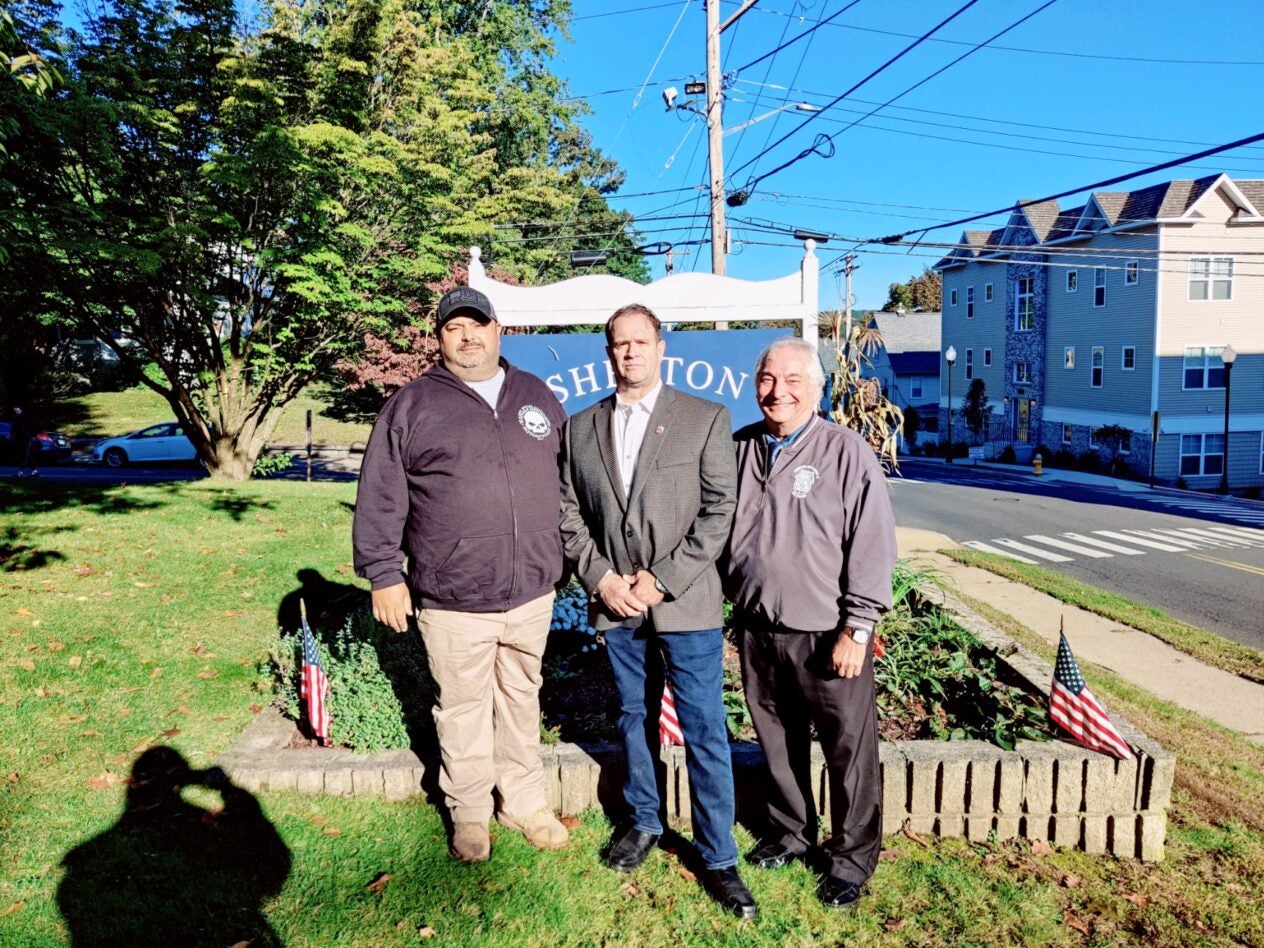 Endorsement Comes After Years of Union Busting by Current Mayor Mark Lauretti
Press Contact: Matt McQuaid Phone: (202) 624-6877 Email: mmcquaid@teamster.org
(SHELTON, Conn.) – Teamsters Local 145 and Teamsters Local 1150 have endorsed Dave Eldridge for mayor of the City of Shelton. Eldridge is a member of Teamsters Local 1150 who works for Sikorsky Aircraft.
"Local 145 is proud to endorse a 40-year veteran of the Shelton Police Department and fellow Teamster for mayor," said Dennis Novak, Secretary-Treasurer of Local 145. "The City of Shelton Mayor's Office needs a change of attitude and new leadership for the future success of the city's taxpayers and municipal workers. Dave Eldridge has the right attitude and leadership capabilities to serve all of the city's residents and workforce."
"Dave Eldridge is fully committed to public service, community engagement, and workers' rights," said Rocco Calo, Teamsters Eastern Region International Vice President and Secretary-Treasurer of Local 1150. "It's been an honor to represent him as a Teamster member, and I can promise wholeheartedly that he will be a great mayor."
The endorsement of Eldridge comes on the heels of a ruling from the Connecticut State Board of Labor Relations that found that the City of Shelton and Mayor Mark Lauretti violated the Municipal Employee Relations Act. In March 2022, Local 145 filed a complaint against the city for attempting to intimidate highway department workers from joining the union. The ruling requires that the city offer the workers their former jobs and reimburse them for back pay retroactive to May 4, 2022. Current Shelton Mayor Mark Lauretti has said he plans to appeal the ruling, a cost that will be borne by the city's taxpayers.
"We are thrilled to have received a favorable ruling from the state that grants justice for these workers," Novak said. "However, intimidating the highway department workers is just one of several instances that Mayor Lauretti engaged in anti-union actions toward city employees. The City of Shelton and its workers deserve better."
Teamsters Local 145 and Teamsters Local 1150 serve workers in a wide variety of crafts throughout Southwestern Connecticut. For more information, go to teamsters145.org or teamsters1150.org.
« Previous
Next »