Teamsters Local 631 Expands Picket Line After MSTS Fails to Negotiate Fair Deal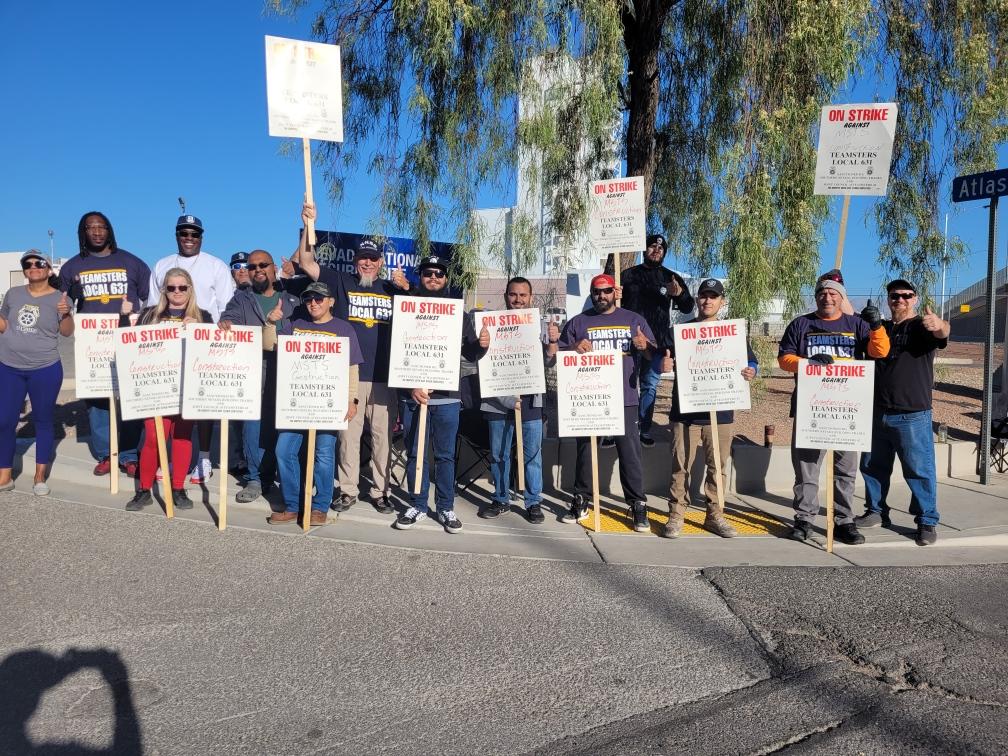 Contractor Refuses to Provide a Fair Wage
Press Contact: Matt McQuaid Phone: (617) 894-0669 Email: mmcquaid@teamster.org
(LAS VEGAS) – Today, members of Teamsters Local 631 working for Mission Support and Test Services (MSTS), the contractor for construction services at the Nevada National Security Site (NNSS) expanded their picket line to the MSTS office in Las Vegas.
Talks with MSTS broke down after Teamsters Local 631's offer to continue discussions over the weekend was rebuffed.
"Yesterday, we proposed a fair contract to MSTS – one with wages consistent with the other MSTS collective bargaining agreements – and it was rejected," said Tommy Blitsch, Teamsters Local 631 Secretary-Treasurer. "Today, we have expanded our picket line outside the NNSS to include the company's corporate office here in Las Vegas. It is unfortunate that MSTS has forced us out on strike. We are committed to achieving a fair collective bargaining agreement that provides our members with good wages. We hope MSTS will begin to negotiate with us in good faith."
Local 631 is one of multiple labor organizations in the Southern Nevada Building Trades Unions alliance that are signatories to a Project Labor Agreement with MSTS. Over the past few weeks, MSTS has reached tentative agreements with other signatory unions that provide more than what is being offered to members of Teamsters Local 631. Negotiations on a fair tentative agreement are set to resume at 2 p.m. this afternoon.
"It is disappointing that MSTS thinks they can pit the Teamsters against other unions and bully our members into accepting lackluster compensation," Blitsch said. "We are prepared to fight for fair wages and urge the company to present us with an amendable collective bargaining agreement before the end of the day."
Teamsters Local 631 represents workers in gaming, construction, logistics, transit, and other industries throughout Southern Nevada. For more information, go to teamsterslocal631.org.
« Previous
Next »