Teamsters Local 631 Ratifies Agreement with Mission Support And Test Services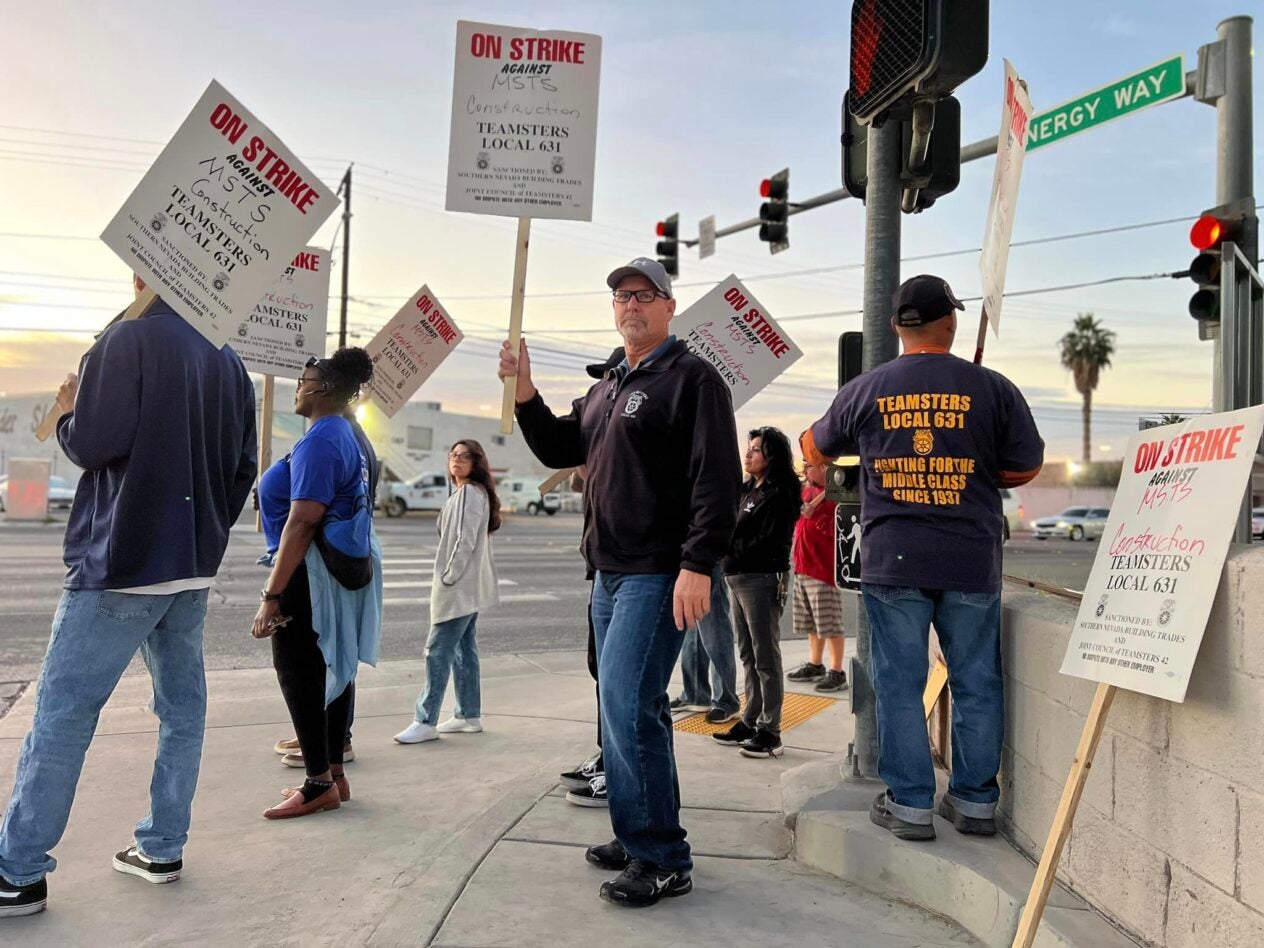 Workers Accomplish Goal, Secure Significant Wage Increases
Press Contact: Matt McQuaid Phone: (202) 624-6877 Email: mmcquaid@teamster.org
(NYE COUNTY, Nev.) – With 98 percent of workers voting in favor of ratification, Teamsters Local 631 members employed by Mission Support and Test Services (MSTS), the contractor for construction services at the Nevada National Security Site (NNSS), voted to ratify their contract today. The ratification vote marks the end of a strike that began Tuesday morning.
"These workers stuck together and were fearless," said Tommy Blitsch, Teamsters Local 631 Secretary-Treasurer. "The other unions that have agreements with MSTS honored our picket lines, and because of that we were able to get the agreement that we wanted. Congratulations to all of the MSTS workers who fought hard to make sure everyone got what they deserved."
Local 631 members perform construction and warehouse work at the Nevada National Security Site. Their fight for a fair contract was supported by over 1,000 Southern Nevada Building Trades Unions (SNBTU) members on the NNSS site who honored Local 631's picket line. The contract includes 15 percent wage increases over the course of two years and increases in pension contributions. The workers are also holding onto a health care plan that is completely funded by the employer.
"I am very proud of my fellow Teamster members for standing united," said Donna Martinez, a 20-year member of Local 631 who works at MSTS. "With all of the other SNBTU affiliates behind us, we showed Nevada what unity looks like."
Teamsters Local 631 represents workers in gaming, construction, logistics, transit, and other industries throughout Southern Nevada. For more information, go to teamsterslocal631.org.
« Previous
Next »