Connecticut First Student Workers Vote Unanimously to Join Teamsters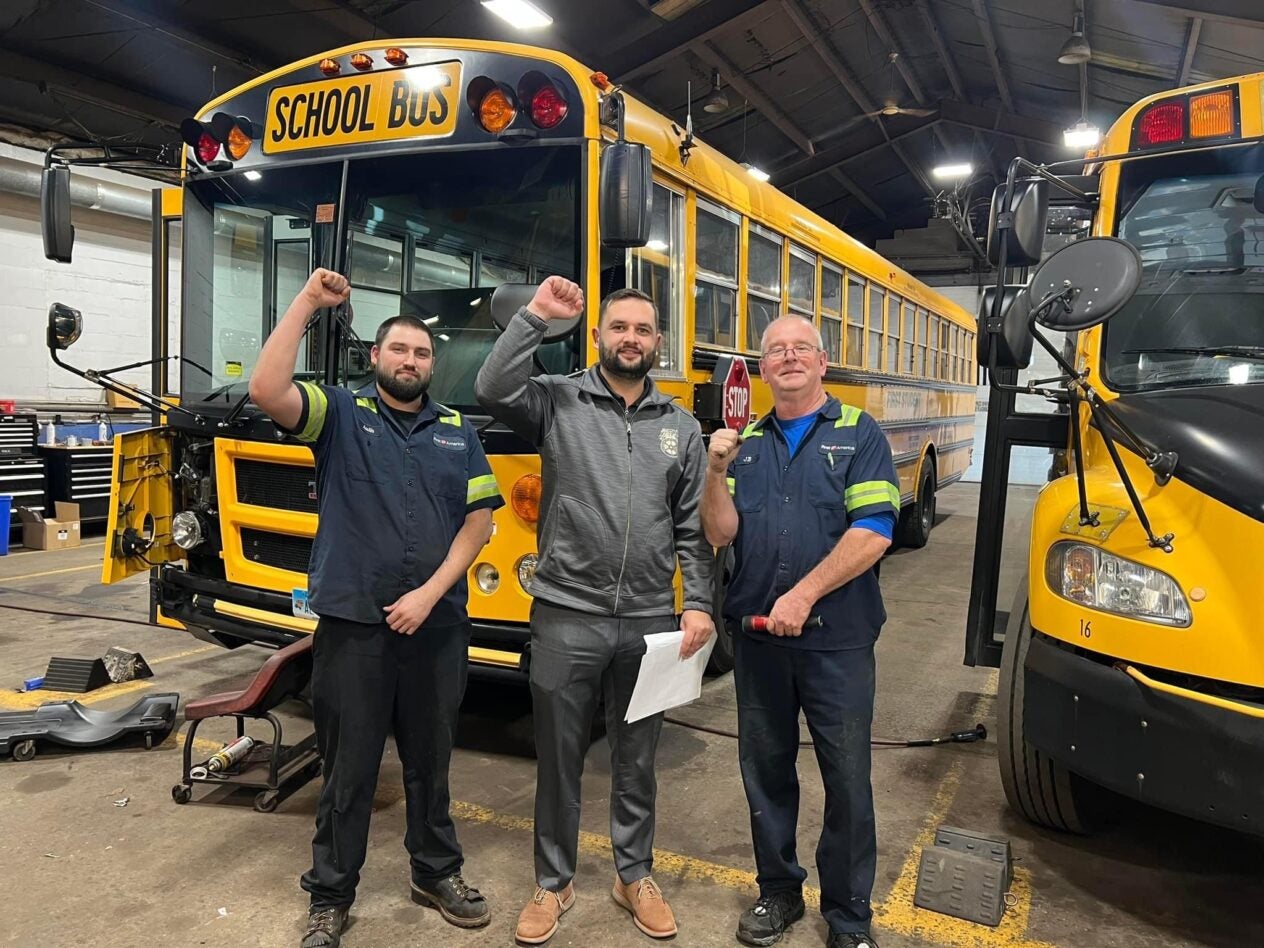 Bus Workers Secure Union Representation
Press Contact: Kara Deniz Email: kdeniz@teamster.org
(BLOOMFIELD, Conn.) – Mechanics, technicians, and apprentices at First Student in New Britain and Bristol have voted unanimously to join Teamsters Local 671.
"Teamsters continue to fight to improve the lives of workers across all industries," said Val Zhukov, Field Representative at Local 671 in Bloomfield. "Our newest members are responsible for keeping school buses safely rolling. They are essential workers, and we look forward to negotiating a strong supplemental contract that reflects that."
The workers are now covered under the Teamsters First Student National Master Agreement, the largest collective bargaining agreement at any private school bus company in the United States.
"I voted to join the union because my co-workers and I deserve pay and benefits that reflect our hard work – and a Teamster contract gets us just that," said Austin Grounds, a technician at First Student in Bristol.
Teamsters Local 671 represents workers in transportation, construction, and many other industries throughout Central Connecticut. For more information, go to Teamsters671.com.
« Previous
Next »