Teamsters Demand CPUC Commissioner John Reynolds Resign Amid Robotaxi Safety Crisis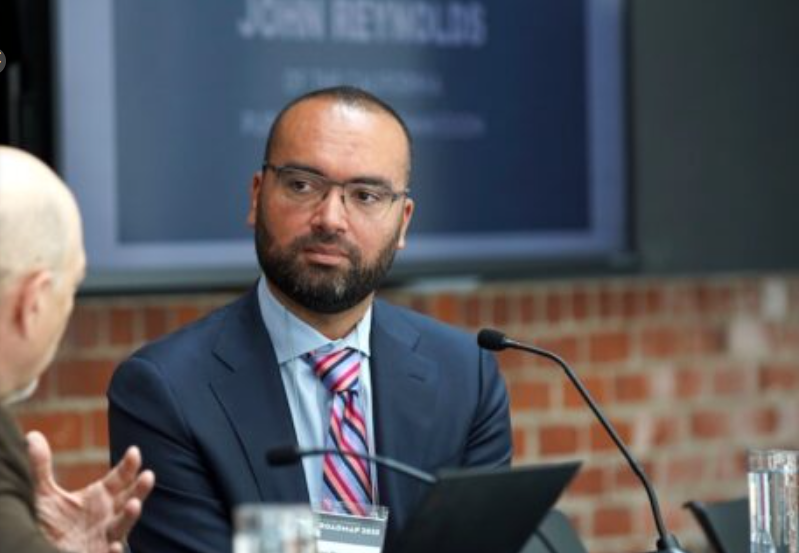 CPUC Backtracks on Cruise, but Robotaxis Remain on California Roads
Press Contact: Matt McQuaid Phone: (202) 624-6877 Email: mmcquaid@teamster.org
(SACRAMENTO, Calif.) – Following the California Public Utilities Commission (CPUC) decision to halt the autonomous vehicle company Cruise's robotaxi permit in San Francisco, California Teamsters are calling on CPUC Commissioner John Reynolds to resign.
"Reynolds needs to step down immediately," said Peter Finn, Teamsters Western Region International Vice President and Secretary-Treasurer of Local 856. "He was the lead attorney for Cruise for two years. He almost certainly had direct insight into what the whole country now knows about this company – it prioritized profits over public safety and put its dangerous technology on the streets at a reckless pace.
"Reynolds fully supported Cruise's expansion of autonomous vehicles for unlimited commercial use in San Francisco," said Jason Rabinowitz, President of Teamsters Joint Council 7. "The CPUC's decision to backtrack and quietly pull Cruise's permit is not enough to keep our streets safe – not when our regulatory agencies are wrought with corruption and blatant conflicts of interest that put corporate greed before people."
Even though Cruise had its permit revoked, the CPUC will continue to allow Alphabet-backed robotaxi subsidiary Waymo to operate on California roads. The company recently expanded its operations to Los Angeles County. Public records reveal that Waymo has spent nearly $2 million lobbying the state government this year, a massive increase from the year prior.
"The Cruise fiasco is what happens when you let big business regulate itself," said Lindsay Dougherty, Teamsters Western Region International Vice President and Secretary-Treasurer of Local 399. "I doubt Californians would be happy with attorneys from Big Tobacco running the Dept. of Public Health or attorneys from Big Oil running CalEPA. Big Tech shouldn't be an exception. John Reynolds never should have been at the CPUC to begin with, and the Teamsters demand he step down immediately."
"Reynolds needs to accept responsibility and immediately step down from his post, and Gov. Newsom, who appointed and later reappointed Reynolds to the CPUC, needs to stop polluting our regulatory agencies with Big Tech cronies," said Chris Griswold, Teamsters International Vice President At-Large and President of Teamsters Joint Council 42. "It's time California starts putting safety first."
Founded in 1903, the International Brotherhood of Teamsters represents 1.3 million hardworking people in the U.S., Canada, and Puerto Rico. Visit Teamster.org to learn more. Follow us on Twitter @Teamsters and "like" us on Facebook at Facebook.com/teamsters.
« Previous
Next »