Teamsters Local 396 Members Ratify Contract at CR&R Environmental Services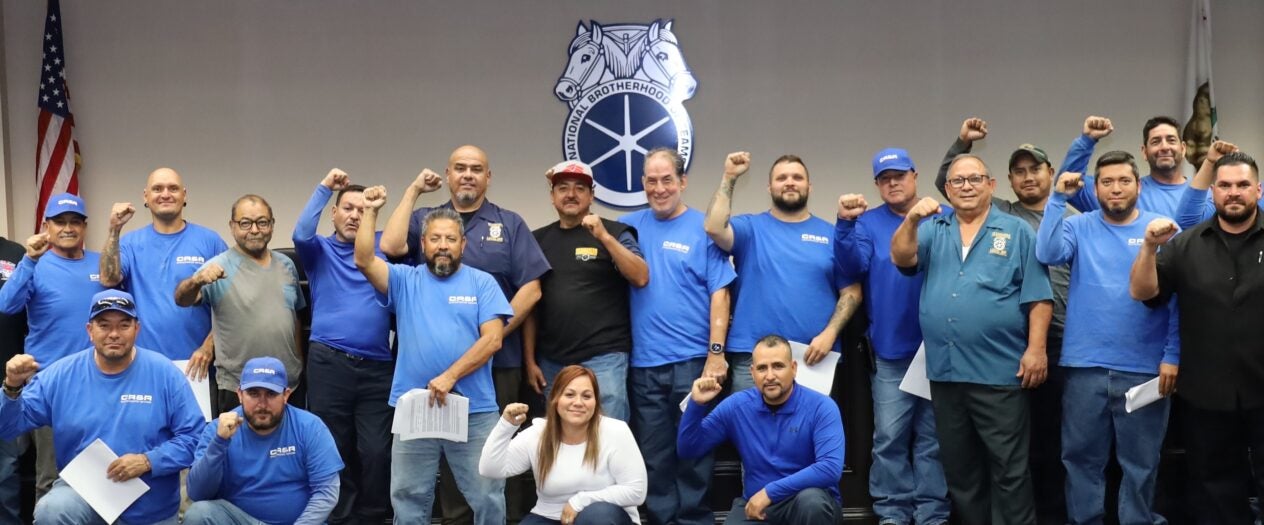 New Contract Lifts Standards for Inland Empire Region Sanitation Teamsters
(COLTON, Calif.) – Teamsters Local 396 members employed at CR&R Environmental Services in Colton, Calif., ratified a new contract that includes significant wage and pension increases, as well as improved health care benefits.
"Our members at CR&R in Colton stood strong and won major pay and benefit increases that will continue to lift standards in the sanitation industry," said Victor Mineros, Secretary-Treasurer of Local 396.
The new collective bargaining agreement builds upon the gains of previous contract wins and demonstrates Local 396's record of winning increased wages and benefits for Teamsters in the Southern California sanitation industry.
"It was a tough fight, but Local 396 was unified, and our members triumphed. I am proud of this agreement, which continues our legacy of delivering strong contracts for Teamsters in Southern California," said Alex Moran, Sanitation Director and President of Teamsters Local 396.
Members of Local 396 working at CR&R in Colton were supported by fellow Teamsters working at Republic Services, who stood shoulder-to-shoulder in solidarity with them throughout the entire bargaining process.
Teamsters Local 396 represents over 3,000 sanitation workers throughout Southern California. It is the largest Teamsters commercial sanitation local in the U.S. Our sanitation members serve communities throughout Los Angeles, Orange, Riverside, and San Bernardino Counties.
« Previous
Next »