In Pennsylvania, Teamsters Are Educating Members Ahead of Election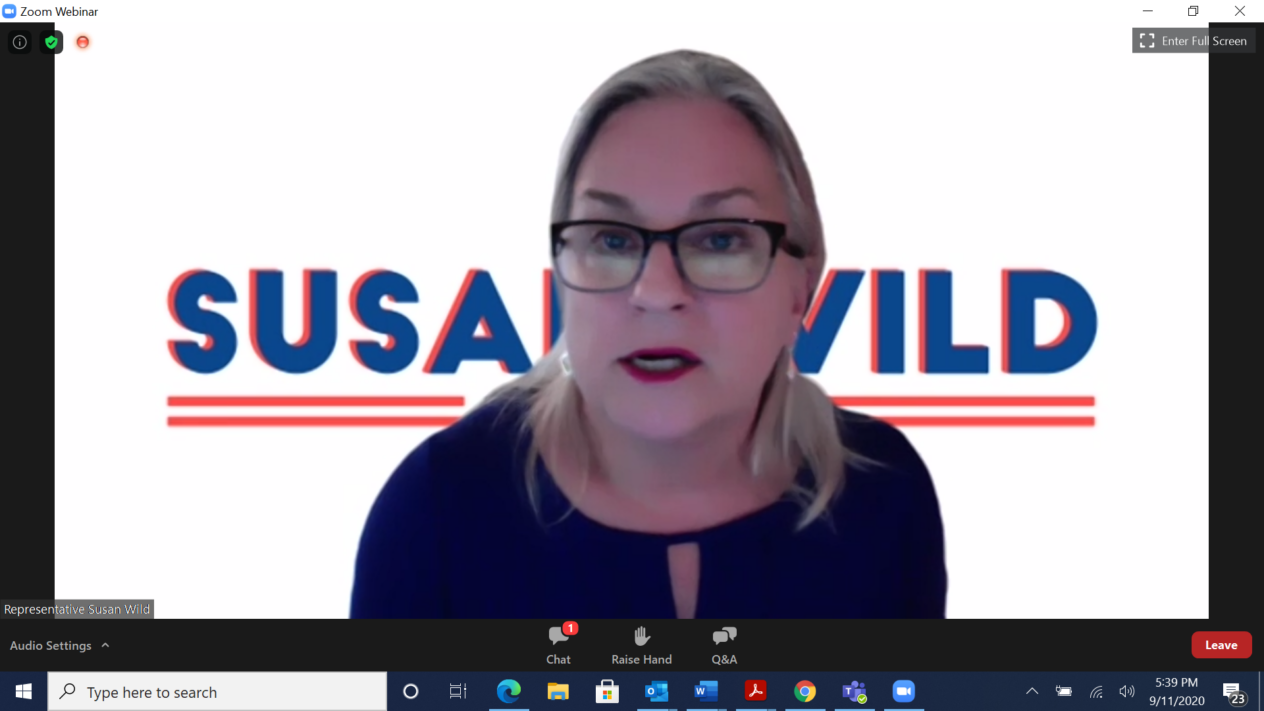 Pennsylvania Teamsters aren't letting social distancing stop them from connecting members with the candidates the union has endorsed. In fact, they're bringing the candidates into members' homes … albeit virtually.
The union has held five virtual town halls with Teamster-endorsed candidates for U.S. Congress in recent weeks. Members have had the chance to hear from incumbents from both sides of the aisle, including Reps. Matt Cartwright (D), Brian Fitzpatrick (R), Conor Lamb (D) and Susan Wild (D), as well as challenger Eugene DePasquale (D), the current state auditor general who is running for the U.S. House. The events give members the opportunity to hear where these politicians stand on issues important to workers and to ask them important questions.
Jeanette Barnes, the Teamsters' state lead in Pennsylvania, explained the reach of these forums goes beyond the members who are able to join the live event.
"We send recordings of the virtual events to members living in the district," she said. "We are trying to educate them on the candidates we've endorsed."
The town halls are a great way for members to really know where these candidates stand. During a call with Rep. Wild in mid-September, for example, the first-term congresswoman outlined her pro-union stances and an agenda she said Congress would push forward if voters elect more pro-worker candidates this fall.
"I am so appreciative of the Teamsters' support," she said. "I will always have your back. Organized labor is something that should be treasured in this country."
Wild noted that expanding union membership is essential because it helps not only members, but nonunion workers as well. Wages and benefits improve in areas with higher union density, she said. Additionally, those workers who have fared the best during this coronavirus pandemic when it comes to holding on to their jobs tend to be union members.
Asked about pension reform, Wild noted she was a sponsor of the Butch Lewis Act, which passed the House with bipartisan support in July 2019. She said ensuring workers and retirees get the benefits they paid into are paramount.
"You can't make promises to people during their working years and then not be able to rely on them," Wild said.
Teamsters Local 773 President Dennis Hower, who served as moderator for the call, said that is a position more lawmakers need to take.
"Our pensions are deferred compensation," he said. "They are not a handout."
In addition to the virtual candidate events, the union is committed to running its traditional "member-to-member" outreach program. Members will be calling and texting fellow Teamsters to educate and engage them in the process and encourage all members to vote for pro-union candidates in the November election.