A Message from Passenger Transportation Division Director Rick Middleton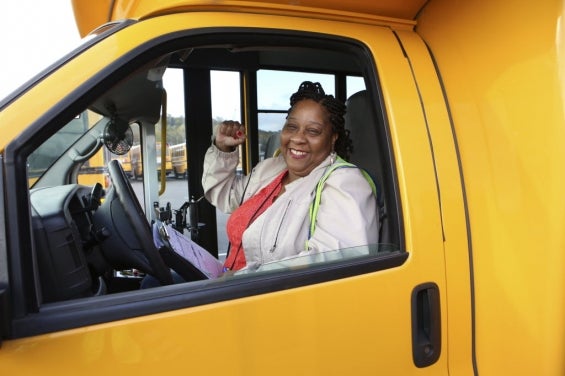 The coronavirus has completely changed the way of life for billions of people and the Teamsters who drive people to and from where they need to go every day are no exception. With that in mind, here are the most recent developments affecting bus drivers, monitors, mechanics and others who fall under the IBT Passenger Transportation Division.
Classes have been cancelled until the fall in nearly every single school district where we have members. More often than not school districts have already paid the school bus companies that they contract with for student transportation; our employers are continuing to pay our members even though they are not driving school buses under these circumstances. We are working closely with employers and elected officials to ensure that the school districts where we have members are honoring their end of the contracts that they entered into prior to the COVID-19 outbreak.
Although the COVID-19 pandemic continues to force billions of people into lockdown, many of our members in the Passenger Transportation are still out in full force on the frontlines providing essential services to members of their respective communities. First Student drivers and monitors who are no longer driving children to school are now delivering meals on wheels to their students. Paratransit drivers and aides are still transporting the elderly, infirmed and disabled – some of our most vulnerable citizens during the pandemic. Teamsters Local 572, of which I am Secretary-Treasurer, has partnered with our allies in the labor movement and a number of charities to deliver food to over 2,000 needy families in L.A. County. Those of you who are serving on the front lines during such a devastating public health crisis have demonstrated a level of heroism and dedication that makes me proud to be a Teamster. Your community and your country owe you an immeasurable debt.
If you have any further questions or concerns, please reach out to your shop stewards or business agent or contact Christina Groves at [email protected]. You can also go to https://teamster.org/covid-19 for the latest news and updates regarding what your union is doing in response to the pandemic.
With Solidarity,
Rick Middleton
Director, Passenger Transportation Division
« Previous
Next »