Port Division Stands in Solidarity With ILWU Honoring Black Americans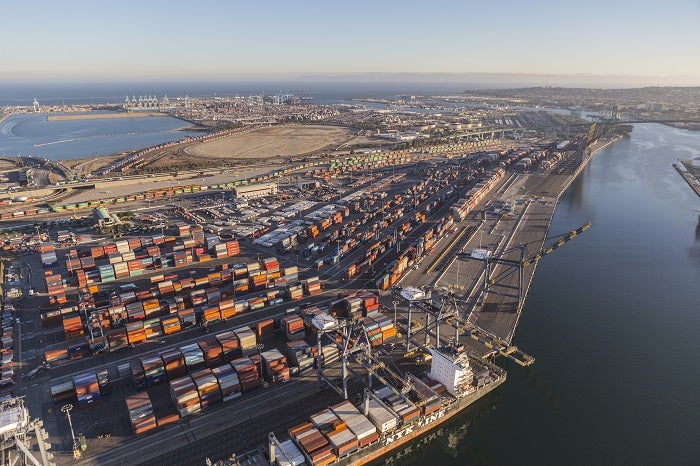 LOS ANGELES — Ron Herrera, Director of the International Brotherhood of Teamsters Ports Division and Eric Tate, Secretary-Treasurer of Teamsters Local 848, released a statement Friday to honor the memory of Black individuals killed by police and to stand in solidarity against racism.
"The murders of Black people at the hands of the police in recent weeks and throughout this nation's history are unacceptable, and they reflect a deep rot at the core of our society. Silence in the face of racism is not an option — it will take all of us, within our union and united with our brothers and sisters in ILWU, standing up and speaking out against racism for things to change.
"Today, ILWU members on the West Coast will participate in a work stoppage to honor the life of George Floyd and other Black individuals whose lives have been cut short, as well as to recommit themselves to their longtime fight for racial and economic justice for dockworkers. By standing in solidarity with them, we affirm that an injury to one worker is an injury to all. We must also work to dismantle the structural racism embedded in all aspects of our society — including at the Ports of Los Angeles and Long Beach — to build a better future for workers of every race and background."
« Previous
Next »