Teamster Elected VP of Québec Federation of Labor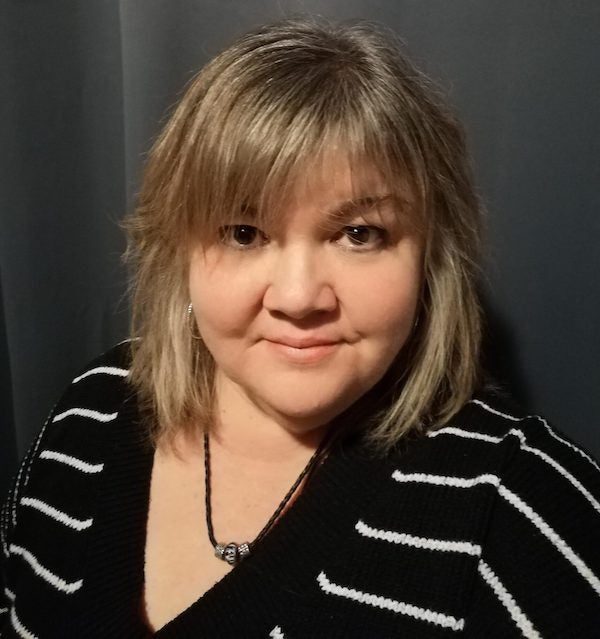 Nathaly Guillemette knows the world of work. She has worked in a plastics processing plant, as a Teamster receptionist, a TITAN operator and now in her position with Teamsters Canada, she's ready for her next role—as a newly elected Vice President for the Québec Federation of Labor (FTQ). Guillemette will serve in a position solely dedicated to labor issues and how they impact women.
As a longtime union member, Guillemette said she has always felt the privilege of stability and is honored to now "hold a position that allows me to be an agent of change and to advocate for all women."
The FTQ Board has 15 members, including 8 men and 7 women. The three Vice President seats, of which Guillemette holds one, are dedicated to female leaders to ensure representation, and those roles are responsible for working on labor issues through the lens of female impact. The FTQ is composed of representatives from 34 different unions, with two-thirds of its members in the private sector.
Guillemette is the Teamsters Canada National Coordinator for Education, Women and Youth. Topics concerning young worker engagement, mental health, gender equity, domestic violence and more intersect in her daily work. She is active as President of the Teamsters Women's Caucus in Québec, and as an advisory committee member for the International Union's annual Women's Conference, Guillemette helped plan the 2019 Teamsters Women's Conference held in Montreal.
Guillemette certainly has a busy schedule, and for the past three years had served on the status of women committee at the FTQ. It was a fellow Board member, Teamsters Local 931 President Richard Lamoureux and Teamsters Canada President Francois Laporte who encouraged Guillemette to submit her candidacy.
"After reflection and with the support of my union, the Teamsters, I decided to embark on this new challenge because of my convictions and my deep values on the importance of the voice of women, of all women," Guillemette said. "I never thought I'd be in this position now, but I think anyone can do it because we can do anything we want, we just have to believe in ourselves and go for it. We need women; we need them in decision making positions because the world is going to be a better place."
"Nathaly's election is great news. Her background is impressive, and I am sure her extensive knowledge of women's issues will be an asset," said François Laporte, Teamsters Canada President.
As a Vice President, Guillemette and her fellow Board members will look at issues impacting workers, such as proposed governmental legislation, and make recommendations and speak out about how it could negatively impact women. They will also look for opportunities to advance equity and ensure that women's rights are safeguarded in the workplace and beyond.
Guillemette brings a firsthand understanding of what it is like to be a working woman, as a 35-year Teamster who raised two children on her own. She brings a spirit of inquisitiveness and determination, with a particular interest in promoting diversity and immigrant women's voices to be heard. She also works on domestic violence issues as part of the Québec Women's Caucus.
"Domestic violence doesn't end at home. It's not a private thing and it follows you at work. Raising awareness of domestic violence and how to address it is a big thing I want to work on," Guillemette said.
« Previous
Next »