BMWED: NTSB Adds Rail Worker Safety to Top-10 Most Wanted Safety Improvements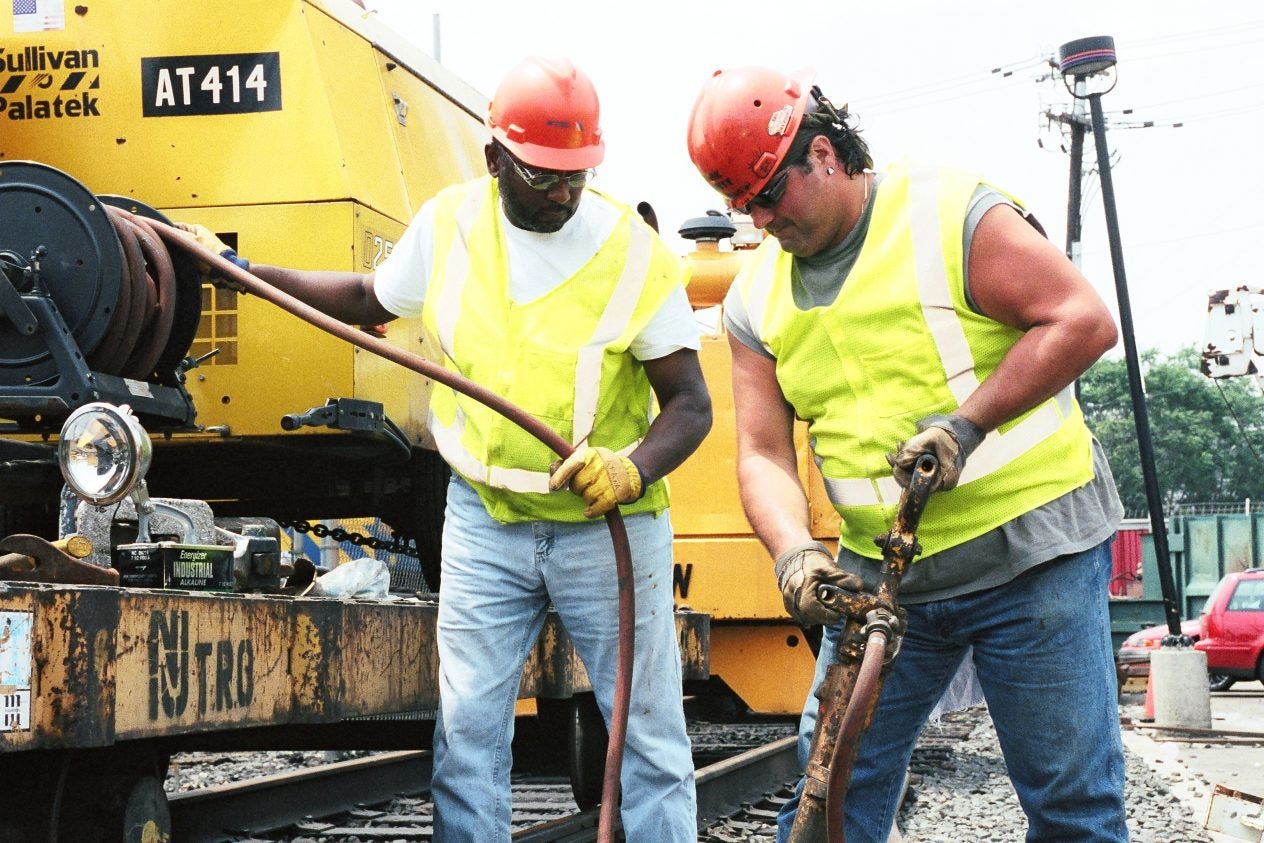 The National Transportation Safety Board (NTSB) added rail worker safety to its Top-10 list of Most Wanted Safety Improvements this week, citing too many injuries and deaths of people working on or around railroad tracks.

"Train crews, maintenance-of-way employees, and mechanical workers, are getting killed or injured in preventable accidents involving train or equipment movement. Many of these workers were conducting routine maintenance or switching operations when they were struck. Although rail worker fatalities have declined overall in recent years, we continue to see some recurring safety issues in our accident investigations, highlighting the need for better worker protections," the NTSB said in its press release.

NTSB member Jennifer Homendy led the charge in advocating for rail worker safety to be added to the Top-10 list, which highlights transportation safety improvements needed now to prevent accidents, reduce injuries, and save lives. The NTSB uses the list to focus advocacy efforts during the current Most Wanted List cycle, including urging lawmakers, industry leaders, advocacy and community organizations, and the public to push for stronger worker safety requirements.

The NTSB addition of rail worker safety comes on the heels on a recent statements given to the Associated Press this week from Union Pacific CEO Lance Fritz and CSX spokesperson Cindy Schild that indicated those two Class-1 rail carriers do not think worker safety is currently a problem.

"Across the board, I do not see evidence of our workforce at Union Pacific being rushed, overworked or put in harm's way. I just don't see it statistically," U.P. CEO Fritz told the AP.

CSX officials said most of the key safety measures they track like employee injuries and train accidents have improved since it started using the Precision Scheduled Railroading operating model.

"We do not move freight at the expense of the safety of our employees or the communities where we operate," CSX spokeswoman Schild said.

The BMWED applauds the NTSB legitimate concern for rail worker safety and hopes its addition to the Top-10 Safety Improvement List spawns real and effective change in safety protocols for American railroads. Rail officials should understand that the regulatory arm of federal safety boards, whether they be the NTSB or the FRA or any other agency, will remain serious and diligent in enforcing safety rules and ensuring that the welfare of the railroad worker is prioritized. Our Union will monitor the situation closely and provide any guidance needed to help the NTSB strengthen work safety rules and remedy unnecessary worker injuries and death.
« Previous
Next »