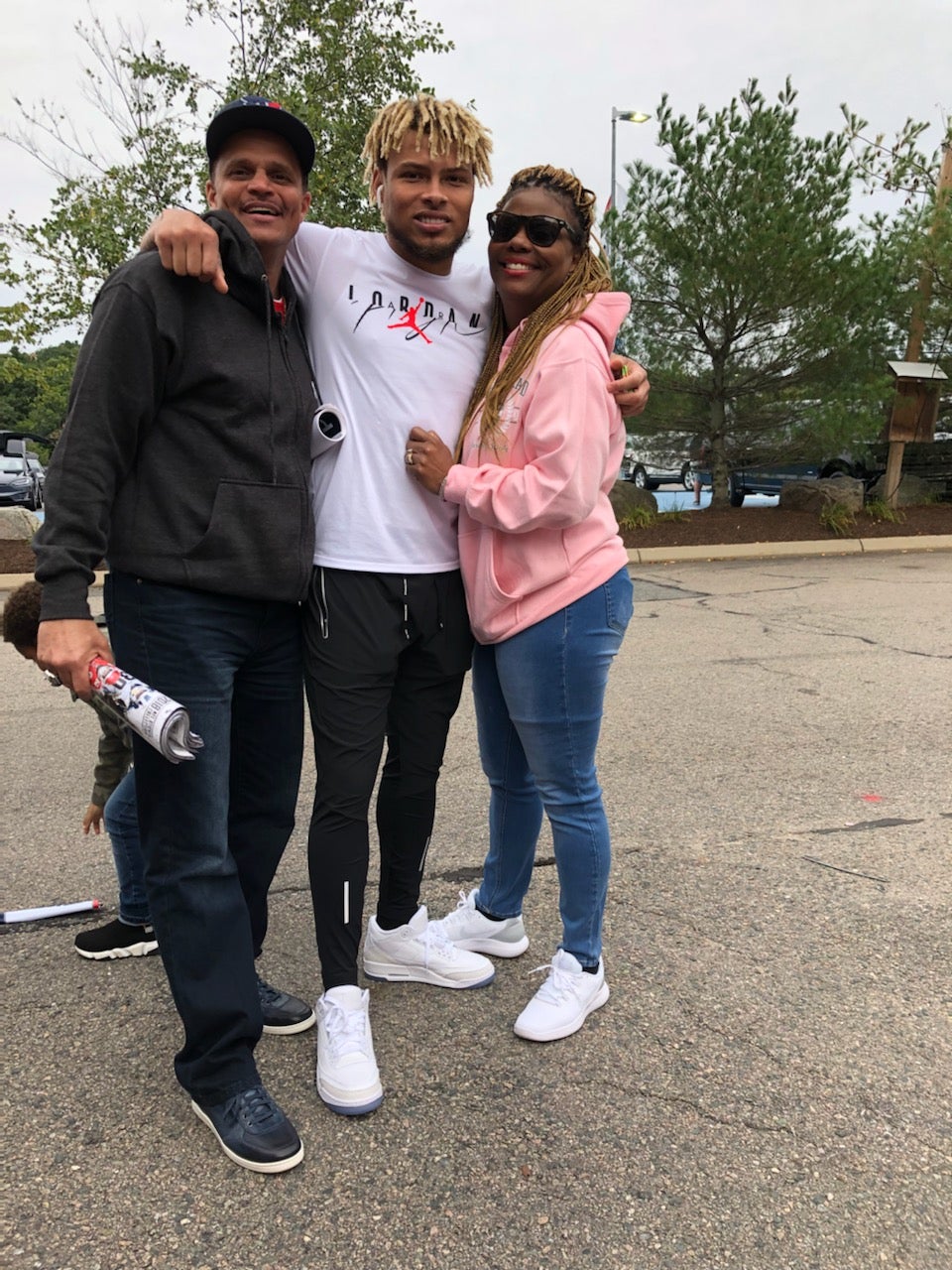 UPS Driver Tyrone Mathieu Sr. has been transporting vital medical supplies and the COVID-19 vaccine as an essential worker, and he got to share his thoughts with tens of millions
of viewers during a presentation before Super Bowl LV in early February.
"I said, 'We're keeping America moving,' and that is what we are doing every day," said Mathieu, a feeder driver who transports packages in a tractor-trailer rig. "It was very rewarding to be able to tell millions of people what UPS Teamsters do day in and day out."
While Mathieu is grateful that he had this opportunity, he said his main goal was trying to honor the hard work of his co-workers, both at the New Orleans UPS hub where he works and across the country.
"I think about all the people I've grown up with in that building," said Mathieu, who has worked at UPS for 29 years, since he was 24 years old.
"I did this for all of them. They all know about the sacrifices we make every day, working hard to keep medical supplies, personal protection equipment and the vaccine moving. I hope I made everybody in that building happy," he said.
Mathieu, who started out as an unloader and has also been a preloader, air driver, cover driver and package-car driver, said his excellent health insurance has protected his wife, their five children and himself.
"Tyrann, before he signed his first professional football contract, was covered by my excellent insurance all the way through college and until he signed his first professional football contract," Mathieu said.
Teamster Proud
"I'm very proud to belong to the most respected, most well renowned and most powerful union—the Teamsters," Mathieu said. "As a Teamster, our whole family has benefitted and it has provided all of us with security."
In addition to Tyrann, 28, Mathieu and his wife, Sheila, a registered nurse for 31 years, have four other children: Tyrone Jr, 33, a registered nurse; Devon, 30, training to be a cook; Keviah, 26, an entrepreneur; and Toyá, who is in her last year of nursing school. Mathieu said he and his wife also have a "bonus son" who they are very close with, David, 27, who is in his second year of residency to be a medical doctor.
Mathieu is a member of Local 270 in New Orleans.
"Teamsters Local 270 is very proud of Tyrone Mathieu for his appearance at the Super Bowl," said Stephen Sorrell, Local 270 President.
"Tyrone, as well as other Local 270 Teamsters, have been on the front lines serving their communities during the pandemic. Tyrone has been a Teamster for nearly 30 years, and we couldn't be prouder of the outstanding service that Brother Tyrone has provided," Sorrell said.
The Chiefs lost this year's Super Bowl, but Tyrann has a ring from the Chiefs' victory in the Super Bowl in 2020.
"I thank my mom and pops for all the sacrifices they made for me growing up," Tyrann Mathieu said. "I'm also proud of the important work both of them do to help people during this pandemic. They are true heroes."
« Previous
Next »