Teamsters GCC Opens Its Fourth Convention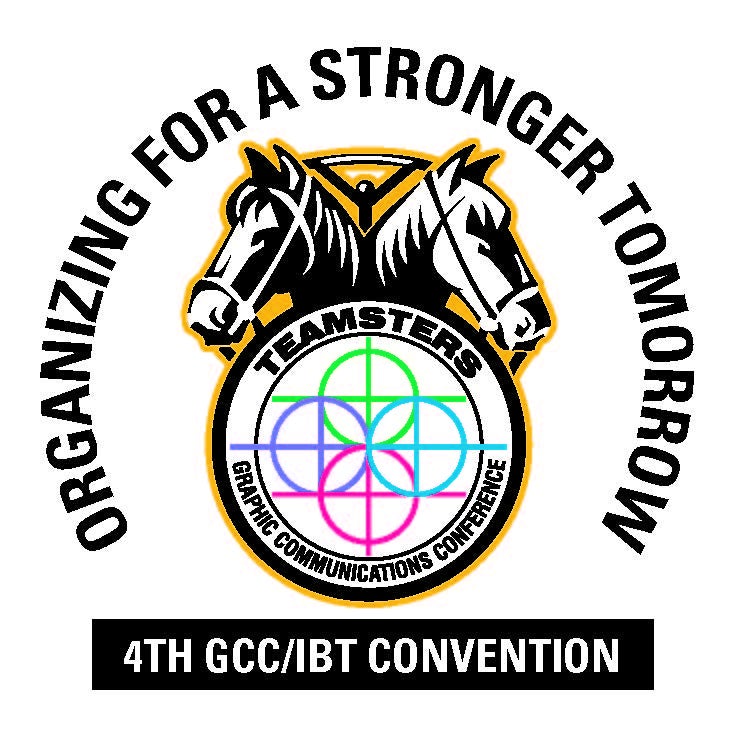 The Fourth Convention of the Graphic Communications Conference of the International Brotherhood of Teamsters (IBT/GCC) opened June 17 with guest speakers, committee reports and Convention business.
Teamsters General President Jim Hoffa addressed the Convention, making his final remarks to the GCC Convention as General President. Hoffa congratulated delegates for their hard work during the pandemic, and he praised the GCC for focusing on organizing. The theme of the Con-vention is "Organizing for a Stronger Tomorrow."
"It is critical that we grow our union to build power at the bargaining table," Hoffa said.
The Teamsters Organizing Department presented an organizing training session, with additional training scheduled on Friday.
Delegates approved a dues increase, from $2.50 to $3 per month. The increase will provide the GCC with the tools and resources necessary for the enhanced organizing program and to upgrade an aging membership-computer system.
The GCC also released a statement addressing on-the-job worker harassment and its commitment to fight such harassment.
The Convention continues on Friday, June 18.
There is a live Convention event page where GCC members can follow the action.
« Previous
Next »