Philadelphia Principals' Union Reaches Tentative Agreement with School District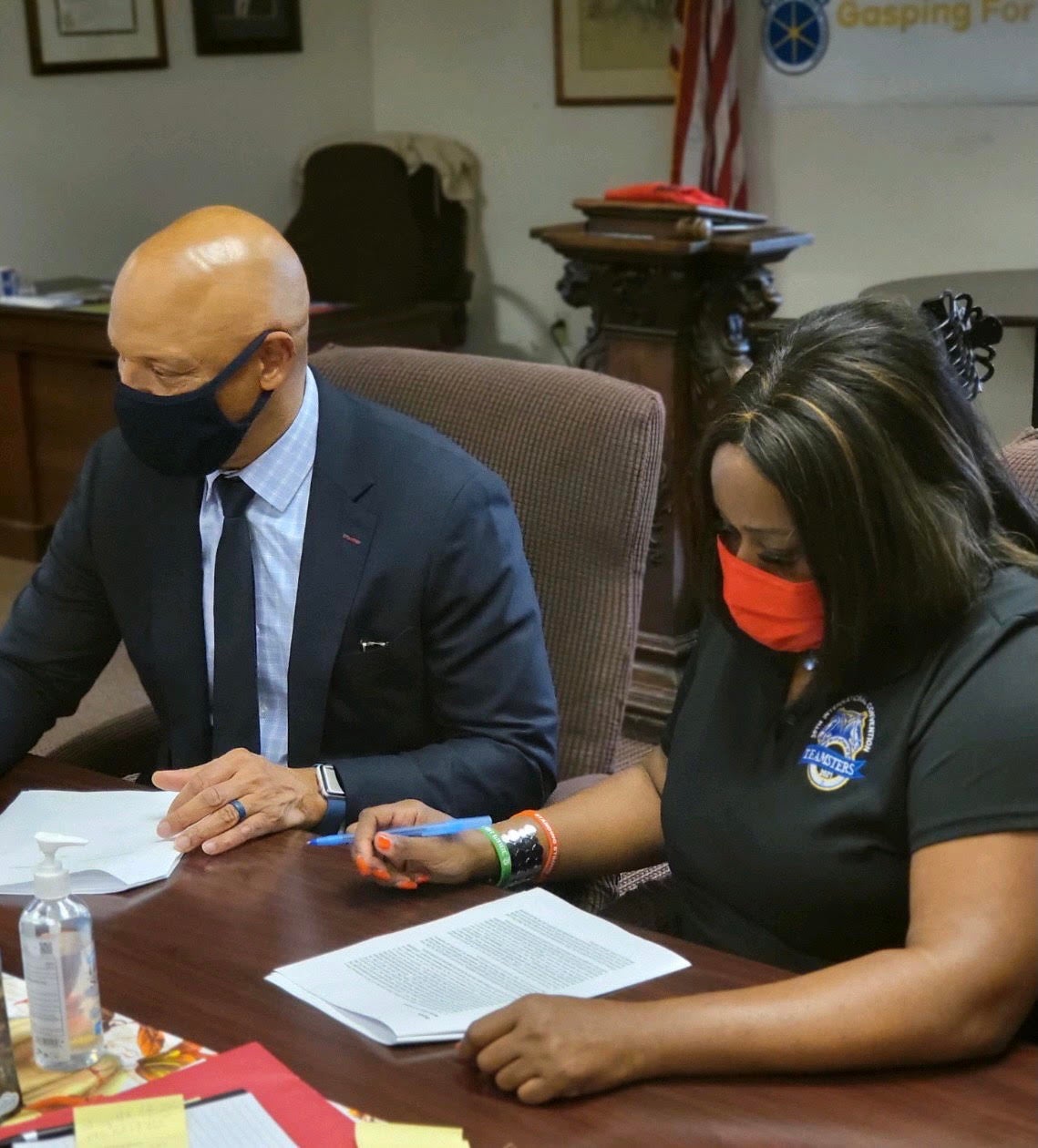 Teamsters Local 502/CASA Negotiates Four-Year Collective Bargaining Agreement; Contract Ratification Vote Forthcoming
(PHILADELPHIA) – Teamsters Local 502/Commonwealth Association of School Administrators (CASA) has reached a tentative agreement with the School District of Philadelphia (SDP), union leaders announced today. The four-year contract proposal has been sent to CASA members for review and contains multiple improvements, including across-the-board wage increases, reduced healthcare costs and $200,000 in additional funding to the professional growth fund.
The proposal also addresses countless safety and staffing concerns that Local 502 has been fighting for in recent years and throughout the pandemic.
"Congratulations to everyone who worked hard to reach this tentative agreement," said Dr. Robin Cooper, President of Local 502/CASA. "This agreement was made possible because of our focus on rebuilding and restoring respect at the School District of Philadelphia. Our message has always been: Reflect. Rebuild. Restore—reflecting on pre- and post-pandemic working conditions; restoring trust and safety; and rebuilding a better, more equitable school district."
A contract ratification vote by Local 502/CASA members on the agreement is expected to take place later this month. If ratified, the new collective bargaining agreement will cover Local 502/CASA members through 2025.
"It was a hard-fought battle, but we are extremely happy that we were able to negotiate an agreement in the best interest of our members. We successfully restored language that was removed from previous contracts and won countless improvements. This agreement will protect students and staff at a crucial time as we approach the second year of the COVID-19 pandemic," Cooper said.
Teamsters Local 502/CASA represents approximately 800 school administrators who work in the School District of Philadelphia as principals, assistant principals, facilities area coordinators, climate managers and school police, food service supervisors, early childhood supervisors, lead academic coaches, school trainers and curriculum specialists.
« Previous
Next »