Women Truckers Challenge Industry to End Harassment, Violence on the Job
Virginia Clark, a truck driver for nearly 40 years and member of Teamsters Local 710, loves trucking and thinks it is a great potential career for women. But she also knows all-too-well about the dangers women who work behind the wheel face.
She's been harassed by a former boss and feared for her safety while crisscrossing the country. And during that time, she's gotten little support from the companies that employed her. But speaking during a U.S. Department of Labor-sponsored panel addressing sexual violence in trucking on Thursday, she said there has been one advocate on her side during her career – the Teamsters.
"What I would tell women who are looking to enter the industry is that you have to know your rights," she said during a virtual event as part of a Day of Action to Promote Safety and Prevent Sexual Assault and Sexual Harassment in the Trucking Industry last Thursday. "And the only way to hold your employer accountable and have power in your workplace is to be union."
The Teamsters, Clark stated, also explained how to navigate the grievance process, including proper documentation and how to file a complaint with the Equal Employment Opportunity Commission if necessary. Without the union, she said, she doesn't know if she would have been able to handle the harassment she faced on the job.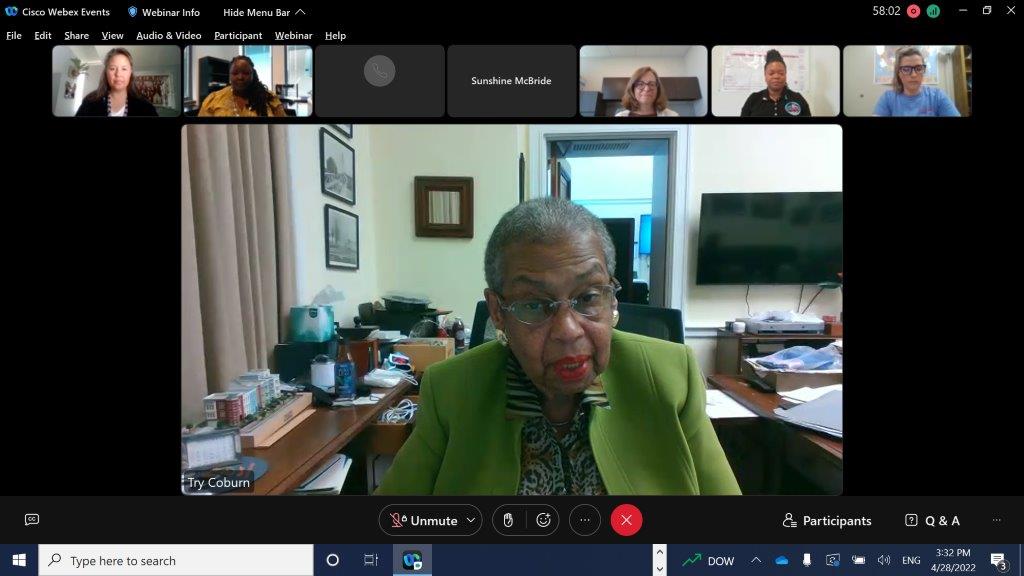 Others shared stories of feeling unsafe on the job and carrying stun guns with them because of it. And that's not surprising, Del. Eleanor Holmes Norton (D-D.C.) stated, given the statistics. She noted that 92 percent of female truckers have been victims of sexual harassment on the job.
"That is certainly unacceptable," the Chairwoman of the House Highway and Transit Subcommittee said.
In an effort change such behaviors, Norton is calling for the creation of a national commission to combat sexual harassment. The commission would issue best practices and punish bad actors. The goal would be to address issues in an affirmative way instead of waiting until complaints are filed.
"I hope we dismantle the cultural norms so we can take this on," she said.
Robin Runge of Futures Without Violence said that the trucking industry needs to step up to help if harassment and violence against female drivers is to be stopped. And that begins with corporate accountability to make sure such behavior isn't tolerated so women truckers feel safe and comfortable on the job.
"There are unique risk factors that happen with truckers," she said. "They are out there alone."
Clark may be alone when she's on the road. But she has the power and strength of the Teamsters that have her back.
« Previous
Next »