Local 200 Members Secure Three-Year Contract Extension at Waste Management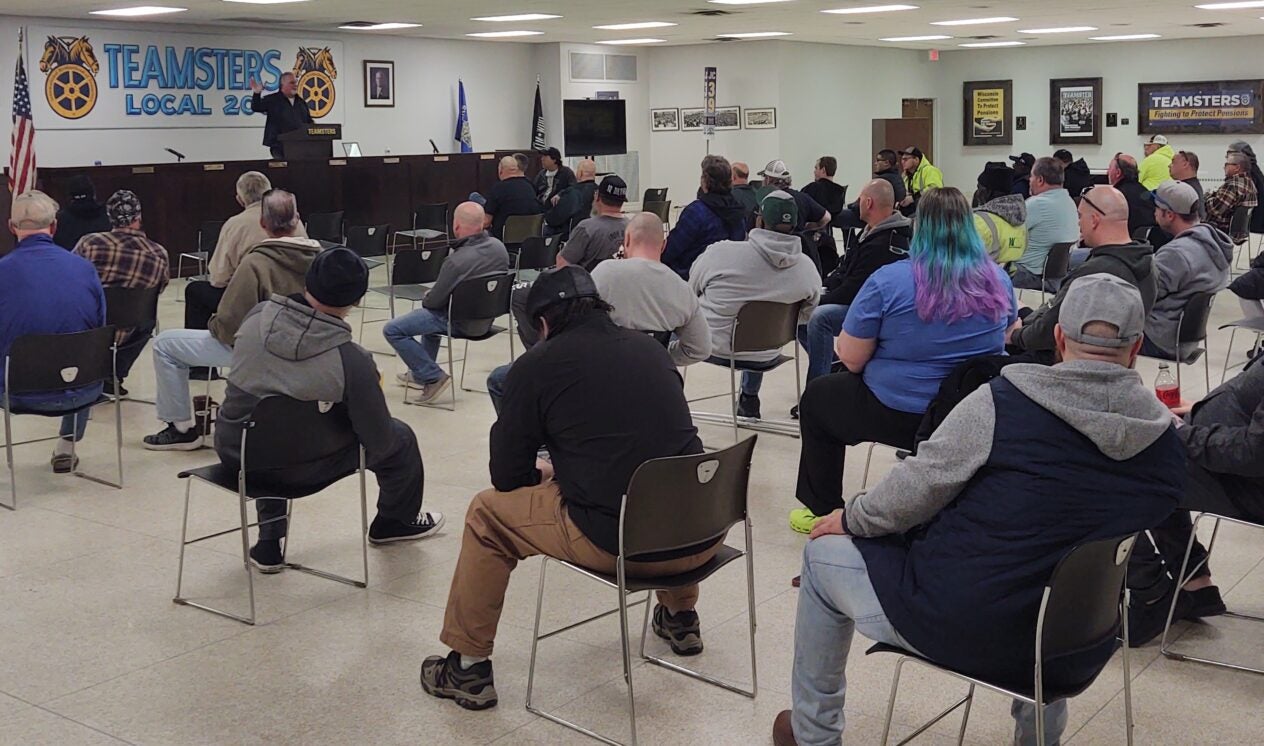 Agreement Contains Substantial Wage Increases, Maintains Benefits and Improves Working Conditions
(MILWAUKEE) – Nearly 200 Waste Management, Inc. (WMI) workers have voted overwhelmingly in favor of a strong three-year contract extension. The 190-worker unit is represented by Teamsters Local 200 in Milwaukee and services communities throughout Southeast Wisconsin.
The new agreement provides WMI workers with competitive wages, among other improvements.
"This all started about six or seven months ago. We were losing drivers to GFL and the company realized they had to do something to keep us. Everybody was on the same page and held strong to get the wages we knew we deserved. We also maintained our top-notch health insurance. That's always a big priority for us, and something we will never give up," said Jeff Wing, a 15-year shop steward at Local 200 who has worked at WMI for nearly 30 years. "We all worked together as a group. In the end, we all benefited and are happy to be covered under this new contract."
Local 200's previous agreement with WMI was set to expire on April 30, 2023. The contract extension will now cover Wing and his co-workers through April 30, 2025.
"The company came to us looking for help retaining workers. We told them the best way to keep workers is to pay them what they deserve, so we decided it was time to negotiate a contract extension that would provide competitive wages while also improving working conditions and maintaining the excellent union health plan," said Tom Benvenuto, Local 200 Business Representative and Joint Council 39 Solid Waste Director. "This is a strong agreement that will provide our members with protection and security."
Benvenuto noted that Local 200 members voted decisively, by an 85-percent margin, in favor of the extension. In addition to substantial annual wage increases, which went into effect on April 10, 2022, the new agreement also contains strong benefits and an additional vacation day.
"This contract extension recognizes the values of the professional abilities and dedication of our Teamster brothers and sisters that serve the communities of Southeast Wisconsin. The goals of the union stewards and Local 200 Business Agents Gary Shearier and Tom Benvenuto were to secure the highest area standards for the membership and—by the solidarity displayed in the overwhelming ratification—these goals were clearly met," said Thomas Bennett, Local 200 Principal Officer and Joint Council 39 Secretary-Treasurer.
Teamsters Local 200 represents thousands of workers throughout Wisconsin. For more information, go to http://teamsterslocal200.com/
« Previous
Next »