Teamsters Motion Picture & Theatrical Trade Division Announces Staffing, New Structure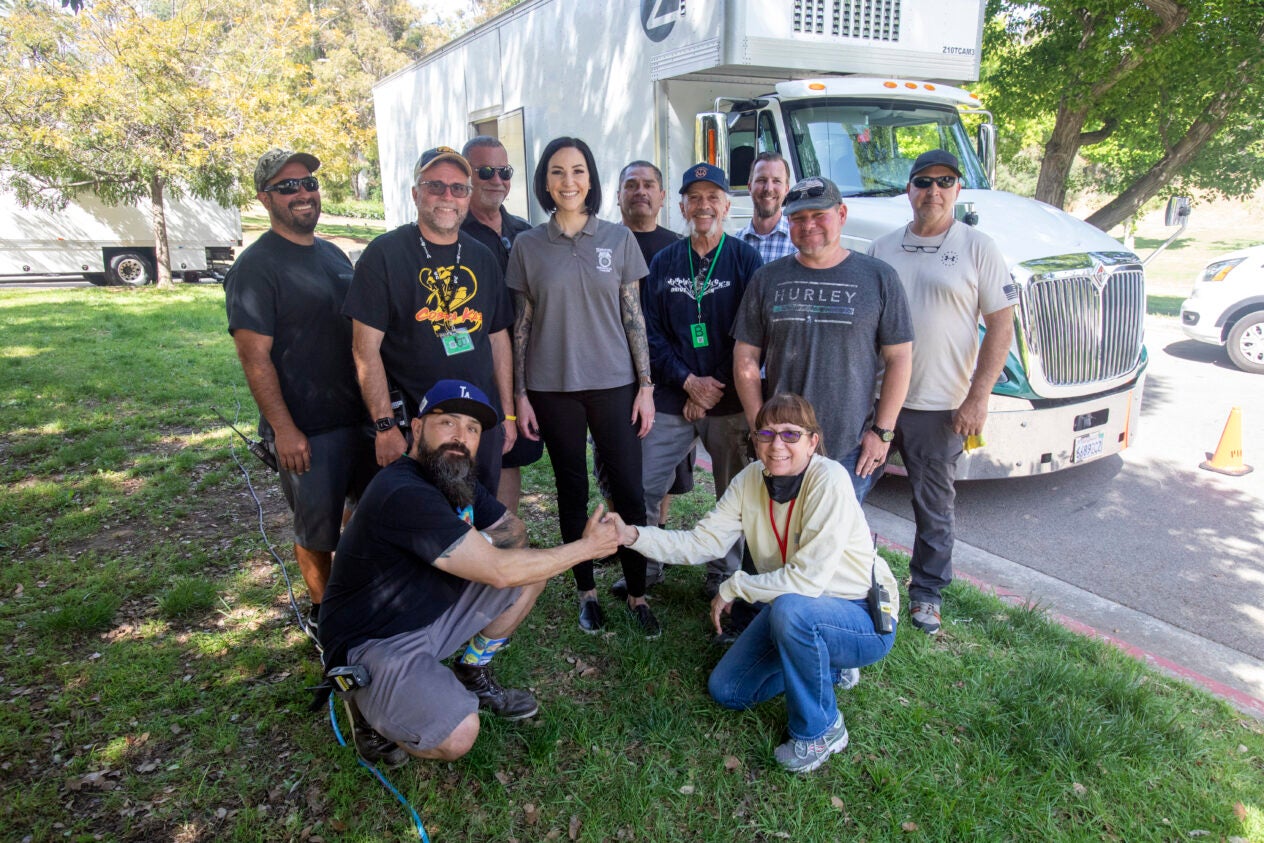 A New Vision for the Motion Picture Division
Director Lindsay Dougherty announced her vision for the Motion Picture & Theatrical Trade Division today, highlighting the key next steps and introducing her team to support locals across North America that represent members in the high-profile entertainment industry. 
"Our division is up against some of the largest corporations in the world. These employers have capitalized on attempting to divide and conquer those working within our industry and the locals that support production throughout North America," said Dougherty, who also serves as Western Region International Vice President and Principal Officer of Local 399 in Hollywood, Calif. "As a division, we need to come together to ensure all Teamsters working in this industry have the same golden standard of wages, benefits and working conditions. We have assembled a top-notch team that understands this industry firsthand. They are ready to lead our members into the future."
Similar to other divisions in the O'Brien-Zuckerman administration, Dougherty will enlist a regional approach to her division staffing, including Assistant Director Ron Schwab.
Motion Picture & Theatrical Trade Division Representatives
Western Region & Canada: Joshua Staheli (Local 399 Hollywood, Calif.)
Southern Region: Vinnie Thrift (Local 728, Atlanta)
Eastern Region: Brian Salomone (Local 817, New York City)
Eastern Region: Jimmy Whalen (Local 817, New York City)
Central Region: Jim Parrinello (Local 337, Detroit, Mich.)
Dougherty plans to implement a new structure of support to locals that represent Motion Picture Teamsters to achieve strong contracts, tackle key organizing targets and grow the visibility and solidarity of members throughout the industry.
"My goal for the Motion Picture Division is to work towards standardizing strong contracts, committing to active organizing efforts, and improving the education and engagement of Motion Picture Teamsters. Our division will succeed through collaboration and solidarity while also prioritizing technology and communication tools to keep our members informed and involved in the fights ahead," she said.
Production is at a historic all-time high in the motion picture industry. In addition to cities like Hollywood, Calif., New York City, Atlanta and Vancouver, there are areas in Texas, Montana and Oklahoma that have increasingly seen more filming than ever before. New media streaming companies like Netflix, Amazon, Disney+ and Apple are competing to have the most subscribers, which is the main source of revenue for their platforms. The streaming war is long from being over and production continues to thrive throughout North America, creating good paying union jobs for Teamsters across a variety of classifications.
The Motion Picture Division is made up of Teamsters that work as drivers, location professionals, casting directors and associates, animal trainers/handlers and wranglers, dispatchers, DOT admins, mechanics, chef drivers, chef assistants and more that support the production of feature films and television. It also includes many warehouse workers and union vendors that service the motion picture industry.
Currently, the Motion Picture Division consists of 12,000 members at 74 local unions. Most members working in the industry are from Local 399 in Hollywood, Calif., Local 817 in New York City, Local 728 in Atlanta and Local 155 in Vancouver, Canada.
How Can Motion Picture Teamsters Get Involved?
An easy way for Motion Picture Teamsters to get involved is to sign-up for regular updates via email or text messages. This summer, Dougherty plans to hold a division meeting inviting rank-and-file Motion Picture Teamsters to hear division updates and a roll out of the official strategy for rebuilding and strengthening the Division. Sign up via the link below to ensure you are aware of the important updates and next steps for the Motion Picture & Theatrical Trade Division across North America.
« Previous
Next »