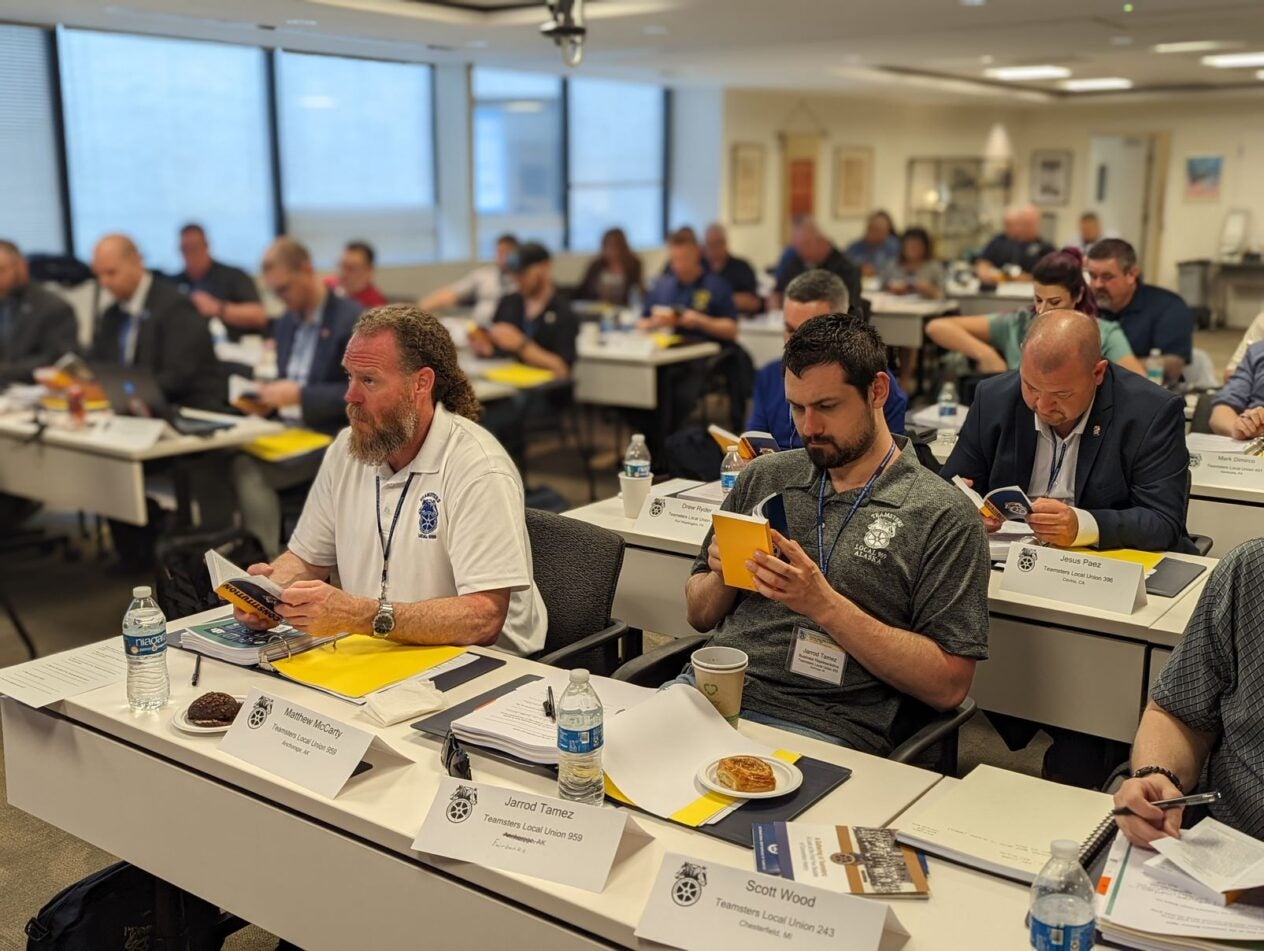 Training and Development Department Educates Teamsters
From April 23 through May 1, the Teamsters Training and Development Department embarked on a whirlwind of events across the country, hitting locals from the East Coast to the Midwest. Under its new leadership, the department has been working non-stop to strengthen the skills of local union leaders, business agents and shop stewards at more than 20 training programs from coast to coast.
"It's been wonderful to see our 2022 schedule rapidly filling up, said Paul Trujillo, Director of the Teamsters Training and Development Department. "We are developing new programs and platforms to make sure union leaders have the resources and knowledge they need to represent the membership."
Since April, the department has held steward seminars and trustee trainings in New York, Ohio, California, Massachusetts, D.C., Minnesota, Indiana, Michigan, Missouri and North Carolina. Last week, the department held a weeklong training for business agents in D.C.
"Our staff has been crisscrossing the country doing training after training. These road warriors bring their expansive knowledge and skills to locals around the country," Trujillo added.
Watch: Hear what recent training participants had to say about the program.
Last week alone, the department conducted steward seminars, business agent trainings and history presentations at Local 638 in Minneapolis; Local 142 in Gary, IN; Local 243 in Plymouth Township, Mich.; Local 41 in Kansas City, Mo.; Local 71 in Charlotte, N.C.; and the IBT headquarters in Washington, D.C.
"This training has been very insightful and you can tell how much work went into covering so much information," said Daniella De Leon, a business agent with Local 773 in Pennsylvania who attended last week's business agent training in D.C. "I'm especially looking forward to applying the skills around contract costing to help members understand what's in a new contract. With great speakers, a lot of hands-on exercises and being able to collaborate in person with other business agents from around the country, this training really helps us serve the members."
In addition to upcoming steward seminars in other cities over the next few months, Training and Development will conduct a three-day training program for newly-elected local union Presidents, Secretary-Treasurers and Trustees at the IBT headquarters later in May. In June, the department will hold a Teamsters Leadership Academy course for preparing and presenting at a grievance panel or arbitration hearing.
"This is my first training as a new local union officer and the information and feedback has been truly helpful for me," said Jesse M. Ruiz, the newly-elected principal officer of Teamsters Local 19 in Houston, Tex. who attended the recent business agent training. "The different sessions in this week's training give you a deep understanding of how to run a strong contract campaign, enforcing contracts, understanding 'just cause' and more."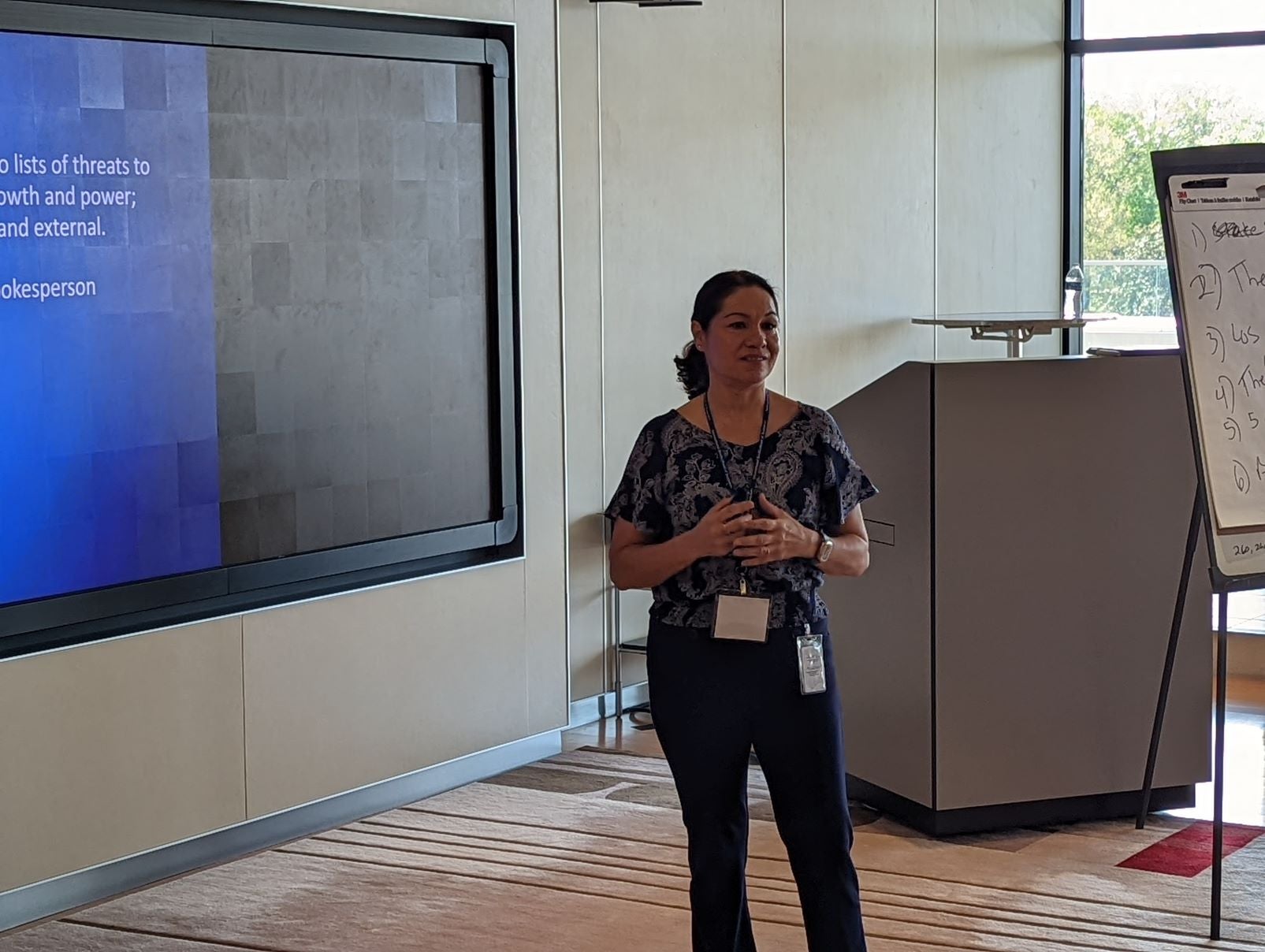 For more information on upcoming trainings or to contact the department, please visit https://teamster.org/training-and-development/.
« Previous
Next »