Local 26 Members Ratify Three-Year Agreement at Republic Services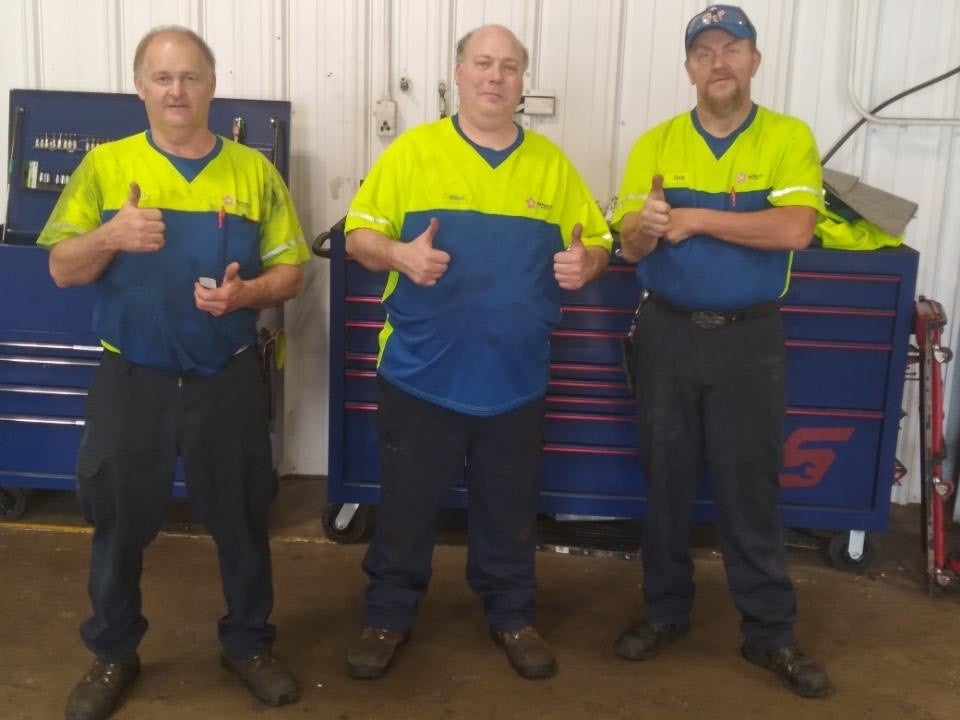 Waste Workers in Illinois Secure New Contract
(CHAMPAIGN, Ill.) – Local 26 members have reached a three-year agreement with Republic Services in Champaign-Urbana, Ill. The new contract was ratified Tuesday night and includes substantial improvements, including increases to wages and pension contributions.
"We got a really good agreement. My co-workers and I are really pleased—it's the best contract we've ever gotten. I want to thank the local and everyone at the Teamsters for standing with us. They did a great job getting us what we needed," said Tim Huss, a 37-year frontload driver at Republic Services and chief steward for Local 26.
Huss and his co-workers voted by an overwhelming 10-1 margin in favor of the three-year agreement. There are 22 workers in the bargaining unit.
"This is a strong group. They voted down the first offer from the company and were determined to get a better deal. It's the most we've ever gotten at the table, and now workers are covered with better pay, pension increases and a paid holiday for MLK Day," said Timothy Donovan, Local 26 Secretary-Treasurer. "I'd like to thank these workers for staying united and working together to get the best contract possible."
Donovan noted that in addition to wage and pension increases, the new agreement also maintains the workers' affordable union health care plan.
Republic Services [NYSE: RSG] is the second-largest trash collection and landfill company in the U.S. The International Brotherhood of Teamsters represents more than 7,000 workers at the company throughout the country.
"Local 26 members have gained a contract that reflects the immeasurable service they provide to the community. I want to congratulate these dedicated workers for standing together to negotiate their strongest contract yet. Our division will continue to stand with members nationwide to win the best contracts possible at Republic Services and throughout the private waste industry." said Chuck Stiles, Director of the Teamsters Solid Waste and Recycling Division.
Founded in 1903, the International Brotherhood of Teamsters represents 1.2 million hardworking men and women throughout the United States, Canada and Puerto Rico. Visit www.teamster.org for more information. Follow us on Twitter @Teamsters and "like" us on Facebook at www.facebook.com/teamsters.
« Previous
Next »