DS Bus Workers Join Teamsters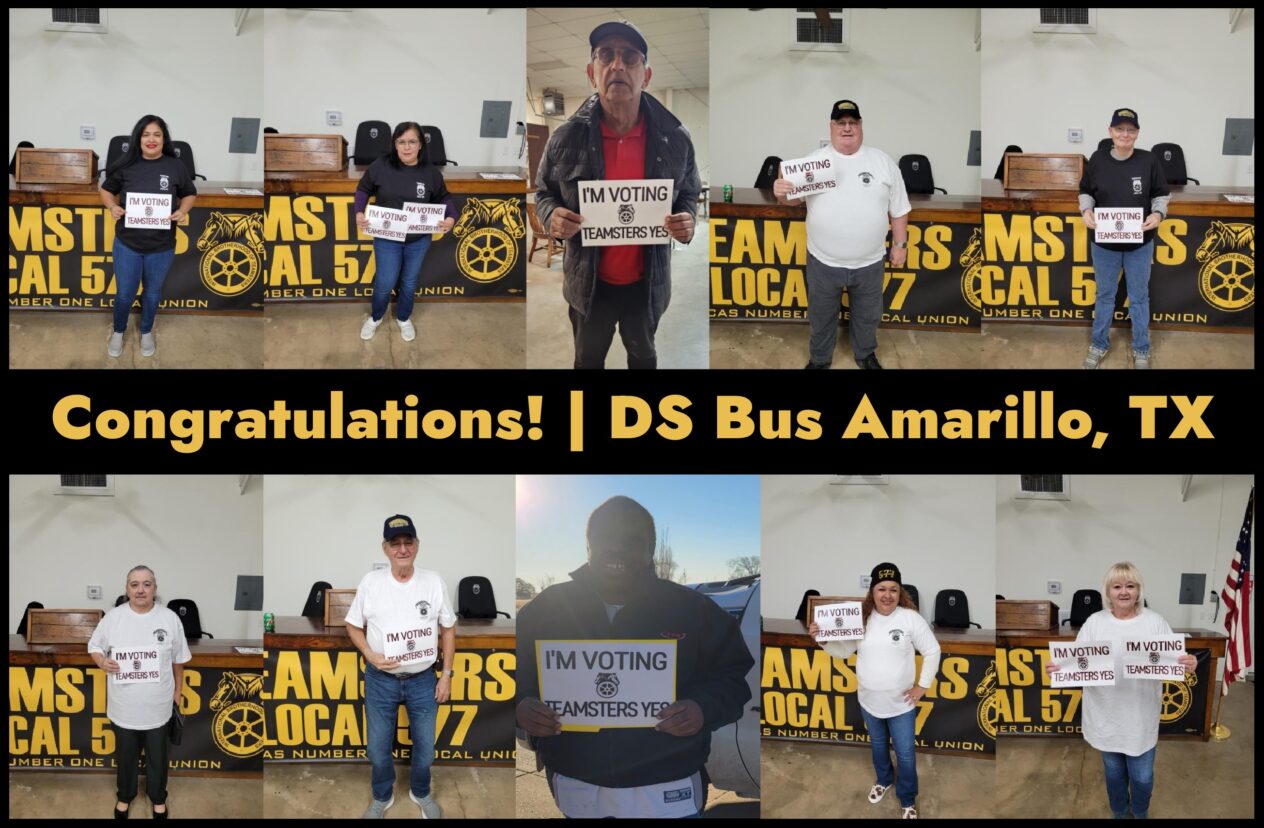 School Bus Workers Gaining Power Across Texas Panhandle
Press Contact: Matt McQuaid Phone: (202) 624-6877 Email: mmcquaid@teamster.org
(AMARILLO, Texas) – Drivers at DS Bus are the latest group of school bus workers to join Teamsters Local 577.
"These drivers joined the Teamsters because they want better wages, more paid time off, a voice on the job, and all of the other improvements that come with a Teamster contract," said Al Brito, Local 577 President. "With the enthusiasm and tenacity that these brave men and women have, I'm confident that they can secure an agreement that reflects how valuable they are to both their employer and their community."
DS Bus is the third location in Amarillo where workers voted to become part of Local 577 in less than two months – drivers at the company join more than 100 bus workers at Hallcon and First Student who won their union elections earlier this winter.
"I voted to join the union because at Teamster-represented bus companies, workers get annual raises and are treated with dignity and respect," said Boni Garcia, a DS bus driver. "The more of us that join the union, the stronger we are, the better our contracts will be!"
"Now that we have the backing of 1.2 million Teamsters, we can make sure that the company treats us with the respect and dignity that we deserve," said David Bond, a Hallcon driver. "We're much stronger together than we are as individuals!"
"The message I have for other workers who are thinking about forming their union is they should engage in this fight and do all that they can," said Johnny Turner, a First Student driver. "Not only to help us or themselves, but to help everyone."
Teamsters Local 577 represents workers in a wide variety of industries throughout North Texas. For more information, go to teamsterslocalunion577.com.
« Previous
Next »