Teamsters Endorse Ruben Gallego in Arizona Senate Race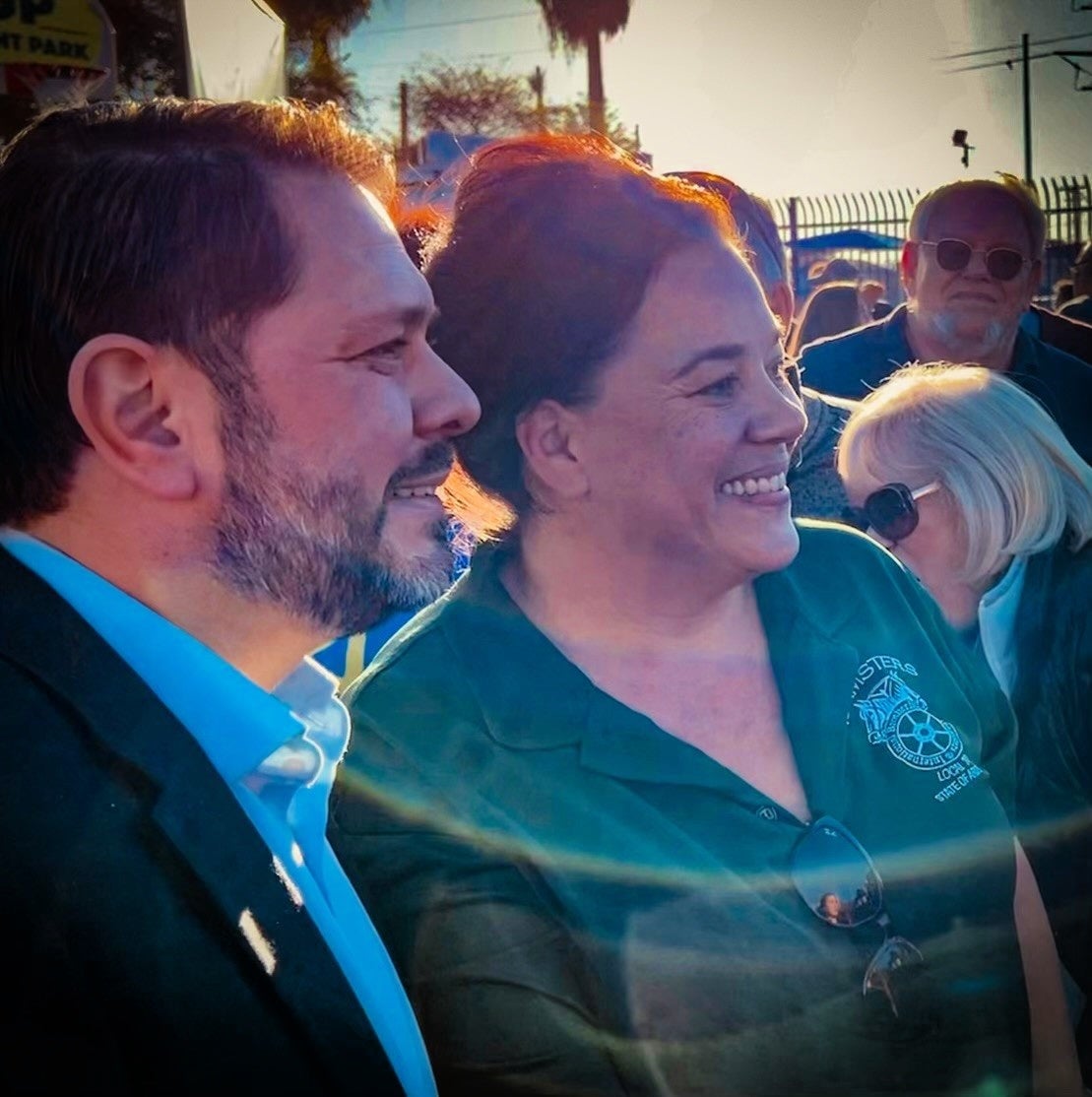 Representative Has Been a Consistent Ally of Organized Labor
Press Contact: Dawn Schumann Phone: (602) 300-5650 Email: dawn.schumann@teamsterslocal104.com
(PHOENIX) – Teamsters Local 104 has endorsed Representative Ruben Gallego in the Arizona Senate race. Gallego has been a trusted friend and effective partner to Arizona's Teamsters in Congress, and he will bring a vital pro-worker voice to the contest.
"The Teamsters represent nearly 9,000 Arizona workers in construction, airline, delivery, and food service who are organized to demand better pay and a better workplace," said Karla Schumann, Local 104 Secretary-Treasurer and Principal Officer. "We remember who has been with us and who stood by silently. Congressman Gallego has had our back at every turn. We're thrilled to welcome him to this race and look forward to supporting him during his campaign."
Gallego was a co-sponsor of the Butch Lewis Emergency Pension Plan Relief Act in the 116th Congress and voted for it on the floor. He was instrumental in adding the Butch Lewis Act to the American Rescue Plan at the beginning of the 117th Congress. The legislation provided $36 Billion to keep pension plans solvent through at least 2050 for nearly 350,000 union workers and retirees.
In Congress, Gallego voted to pass the Protect the Right to Organize (PRO) Act, which would protect and expand workers' rights to organize and bargain collectively for better wages, benefits, and protections. Additionally, he fought for an increase in the minimum wage to at least $15.00 an hour — a move that would provide enormous relief to Arizona's lowest-paid workers. Most importantly, he has committed to working on ending the anti-democratic filibuster in the Senate, so the PRO Act and minimum wage increase become law once and for all.
Teamsters Local 104 represents workers throughout Arizona. For more information, go to teamsterslocal104.com/ or follow us on Facebook at facebook.com/ibtlu104/.
« Previous
Next »