Teamsters Charge ADM with Unfair Labor Practices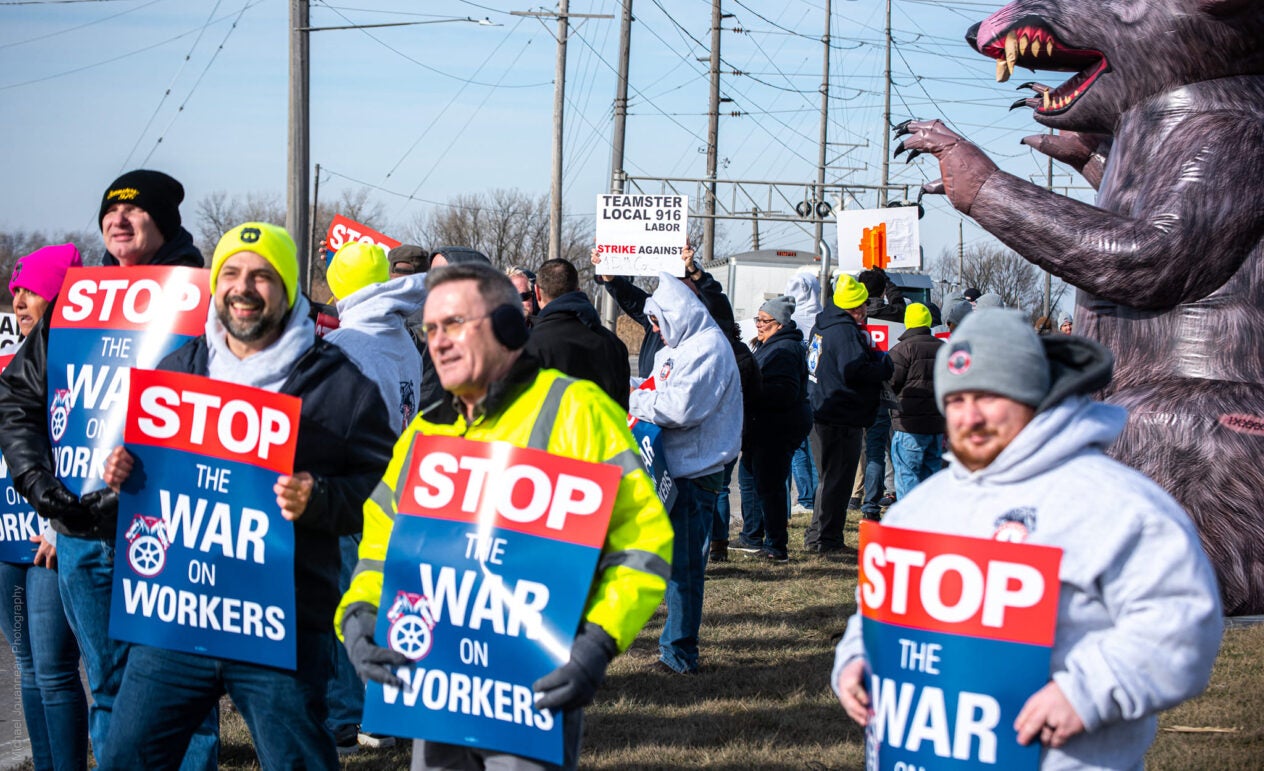 Food Processing Mega-Conglomerate Allegedly Violates Federal Law
Press Contact: Matt McQuaid Phone: (202) 624-6877 Email: mmcquaid@teamster.org
(DECATUR, Ill.) –Teamsters Local 916 has filed Unfair Labor Practice (ULP) charges against food processing conglomerate Archer Daniels Midland (ADM). The charges come amid a strike at the company's Decatur, Ill. facility that has been ongoing since February 2.
"In a public statement, the company has said that they will 'continue to bargain in good faith.' We had to file these charges because the company hasn't even started to bargain in good faith," said J.P. Fyans, Local 916 President. "If they want to act in good faith, they can meet our members' very reasonable request to get a raise of 12 percent over the course of three years."
The ULP charges allege that the company has been bargaining in bad faith by failing to send a representative to negotiations who even has the authority to agree to anything the union proposes. It also alleges that the company promised individual workers benefits in exchange for not going on strike – an action that is arguably akin to a bribe.
"This isn't just about one group of workers, it's about setting a standard at ADM," said Kyle Bollinger, Local 916 Business Agent and ADM Bargaining Committee Chairman. "Everyone at this company, whether they're a Teamster or not, needs to join in solidarity and demand a better life. That's the only way ADM workers – not just shareholders or the C-Suite – can benefit from the immense revenue that this company generates."
The union and the company are in talks to re-start negotiations and settle the strike.
Founded in 1943, Teamsters Local 916 is made up of over 4,000 hardworking men and women throughout the state of Illinois from Chicago to Carbondale, East Saint Louis to Champaign. For more information go to teamsters916.org.
« Previous
Next »