Teamsters Hold Informational Picket at Providence School Board Meeting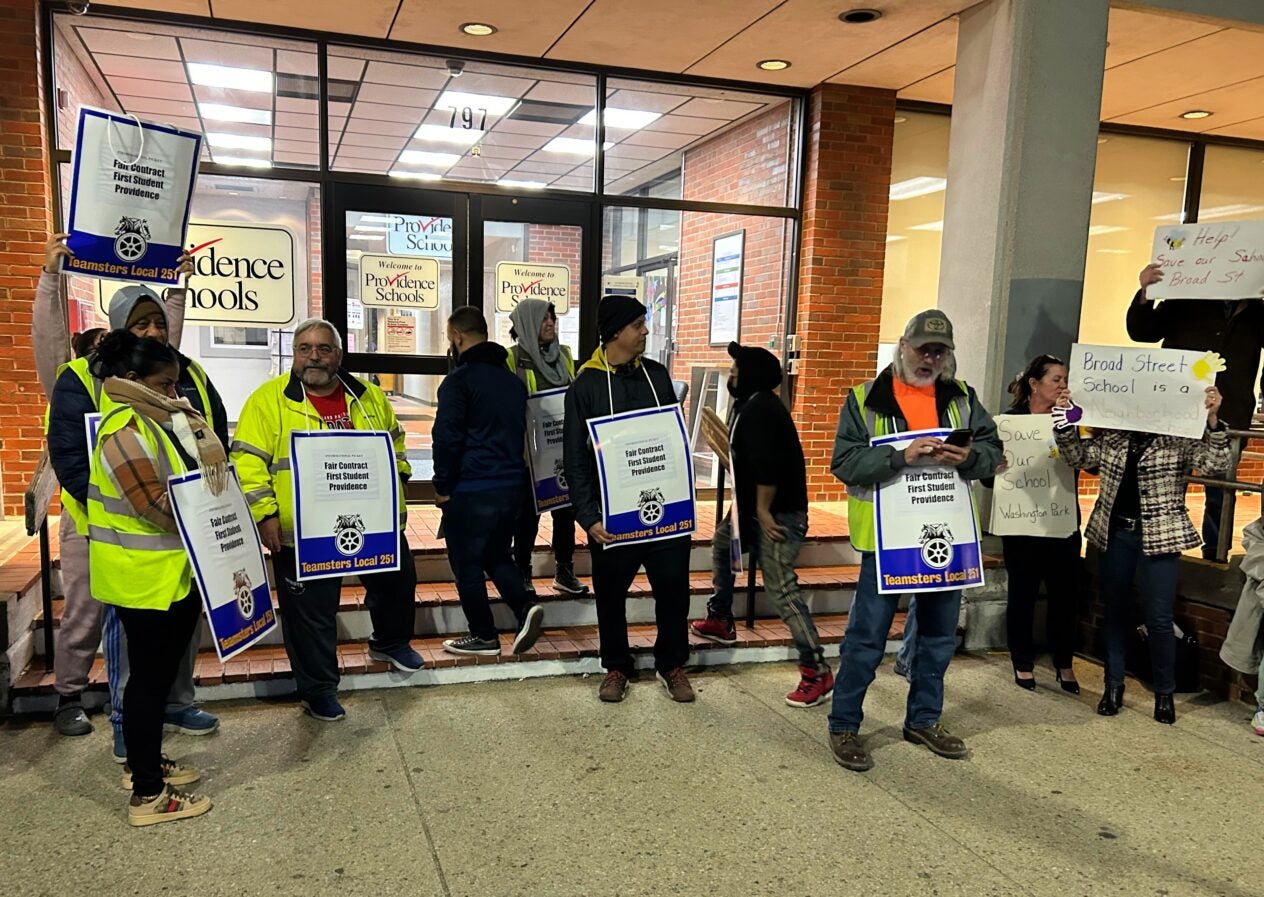 First Student School Bus Workers Demand Fair Contract with Secure Retirement
Press Contact: Matt Taibi Phone: (401) 434-0454 Email: mtaibi@teamster.org
(PROVIDENCE, R.I.)—Teamsters Local 251 members employed by First Student held an informational picket outside of the Providence Public School District (PPSD) board meeting on Wednesday to educate the public about the possibility of a strike affecting student transportation throughout the city.
Teamster school bus and van drivers could strike if First Student, the transportation contractor for PPSD, continues to refuse them a fair contract, including a secure retirement.
"Providence Teamsters deliver our most precious cargo, and they deserve to be treated fairly in a job that can and should be a career. First Student claims to be an industry leader, but they can't be if they deny Teamsters respect and a fair contract," said Matt Taibi, Local 251 Secretary-Treasurer and Teamsters Eastern Region Vice President.
"We took a strike vote a few weeks ago, and we are willing to strike, but we'd much rather have a fair contract agreed on at the bargaining table," said Jean Auguste, a First Student Providence driver. "The company already makes 401(k) contributions, so the cost is the same; it's just a matter of what the money goes toward. We're encouraging parents throughout Providence to reach out to their elected officials and demand that First Student give us a fair contract."
"Every other school district employee in the City of Providence already has a defined benefit pension (DBPS), as do countless other workers in the region who are employed by either a government entity or a company that contracts with one. DBPs go a long way toward addressing the employee retention issues that are currently plaguing the student transportation industry," said Taibi, in a letter to the PPSD school board and superintendent; Rhode Island Department of Education Commissioner Angélica Infante-Green; and Gov. Dan McKee.
Teamster drivers at First Student have shown their consistent commitment to their community. In September, Teamsters were prepared to answer the call to assist with high school student transportation service issues the city was facing.
Teamsters Local 251 represents over 6,300 workers in a wide variety of industries throughout Rhode Island and southeastern Massachusetts. For more information, go to teamsterslocal251.org/.
« Previous
Next »