Teamsters Prepare for Major Freight Negotiations with TForce, ABF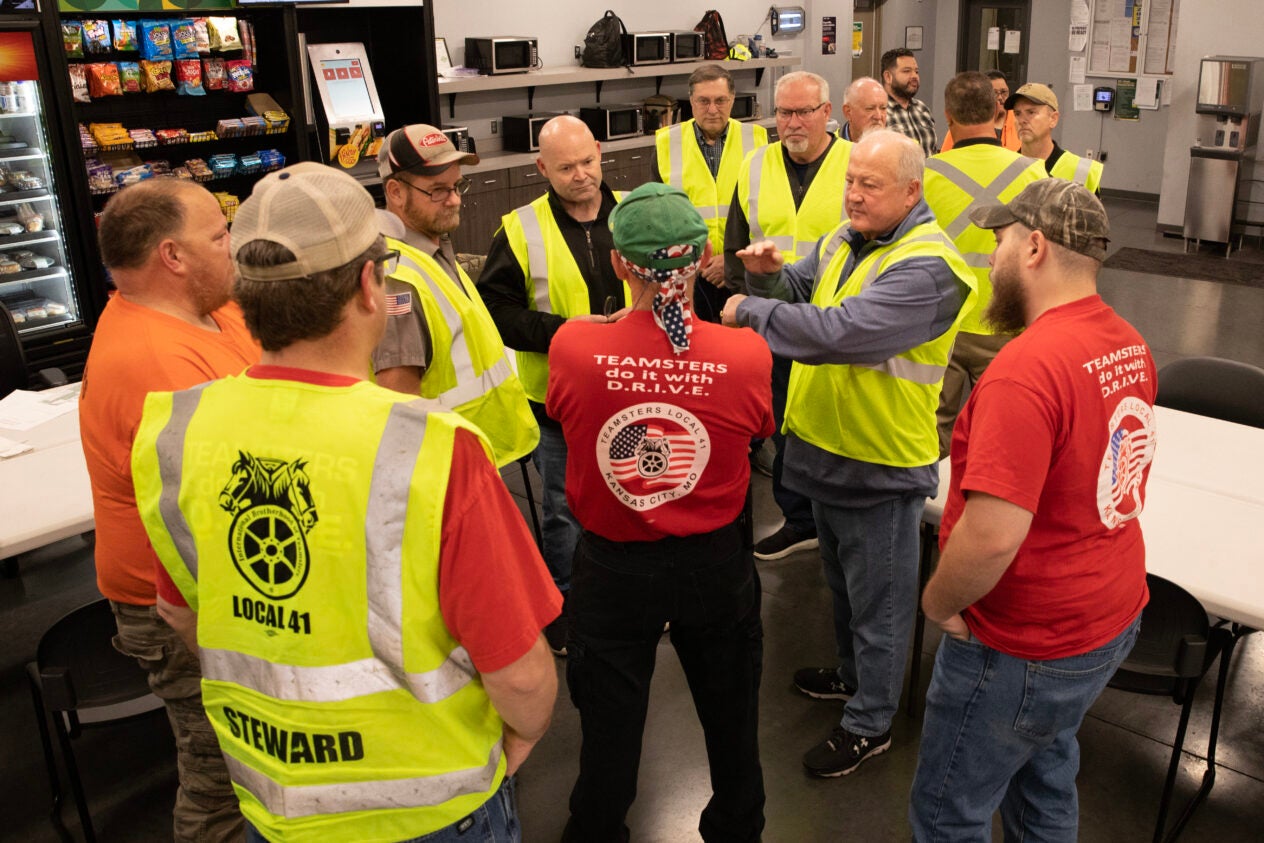 Union Ready to Secure Lucrative Agreements for Over 15,000 Freight Members
Press Contact: Kara Deniz Phone: (202) 497-6610 Email: kdeniz@teamster.org
(WASHINGTON) – The Freight Division of the International Brotherhood of Teamsters is preparing for upcoming national negotiations on new collective bargaining agreements protecting more than 15,000 Teamsters at TForce Freight and ABF Freight.
The current ABF Freight agreement expires June 30. The agreement with TForce Freight expires July 31.
The Teamsters National Freight Industry Negotiating Committee (TNFINC) met in Washington, D.C., yesterday to review the union's proposals for upcoming contract negotiations with TForce Freight.
"Our freight members are one of the Teamsters' biggest priorities, and we are ready to fight like hell at the table to get the very best contracts at TForce and ABF," said Teamsters General President Sean M. O'Brien. "The day our administration took office was the day concessions to the freight industry ended. We're eager to get to work on negotiating contracts that raise standards and rebuild this industry for workers."
"We are ready, we are militant, and we will win strong national contracts for Teamster members at TForce and ABF this year. Our negotiating team isn't going to back down. We have a plan and a vision focused entirely on getting our freight members what they deserve," said Teamsters Freight Division Director John A. Murphy.
O'Brien and Murphy will chair national negotiations. The negotiating committees will be made up of leaders from around the country as well as rank-and-file members committed to securing strong new agreements.
The Teamsters Freight Division has met with thousands of members in the last year, outlining goals and laying the groundwork for negotiations ahead. Members at both companies submitted a record turnout of bargaining surveys to help guide priorities at the table.
The Freight Division also will enter national negotiations with YRC Freight in 2024.
Founded in 1903, the International Brotherhood of Teamsters represents 1.2 million hardworking people in the U.S., Canada, and Puerto Rico. Visit Teamster.org for more information. Follow us on Twitter @Teamsters and "like" us on Facebook at Facebook.com/teamsters.
« Previous
Next »