California Teamsters Applaud Passage of AB 316 Out of Assembly Transportation Committee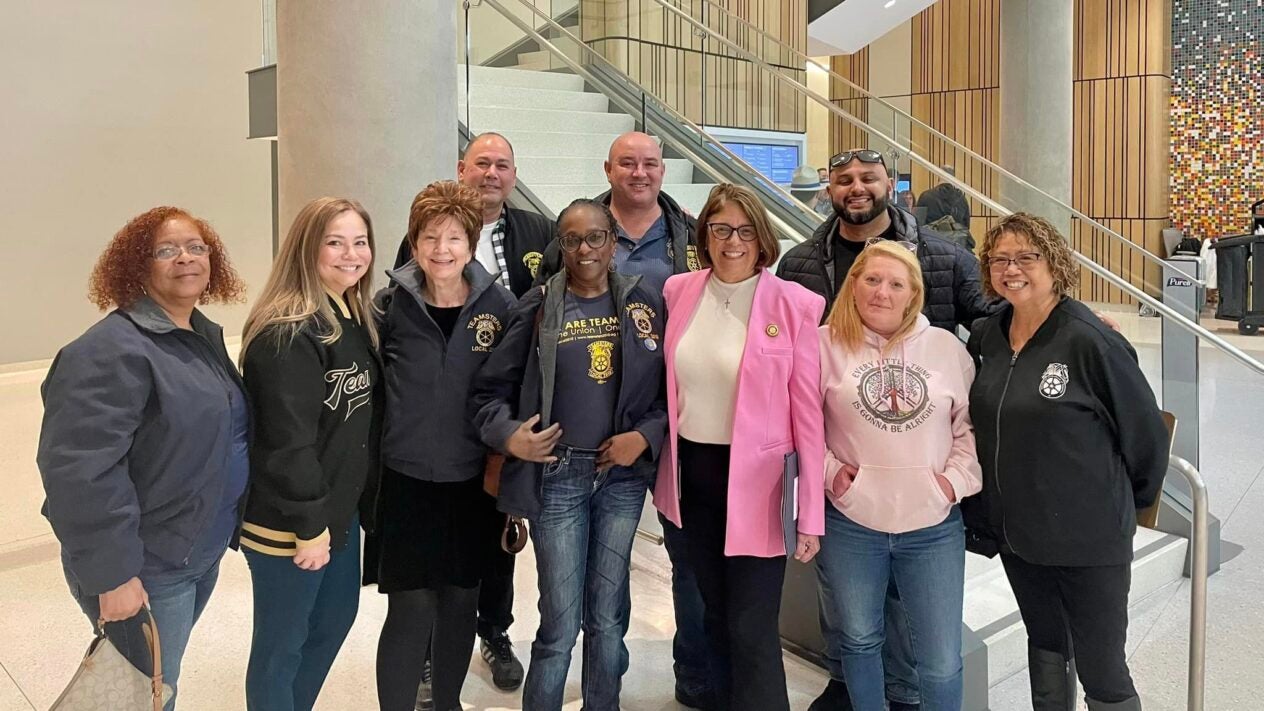 Supported by Teamsters Joint Council 7, Teamsters Joint Council 42, and the California Labor Federation, AB 316 Would Protect Good California Jobs and Keep Roads Safe
Press Contact: Matt McQuaid Phone: (202) 624-6877 Email: mmcquaid@teamster.org
(SACRAMENTO, Calif.) – The Teamsters and the California Labor Federation are lauding the California Assembly Transportation Committee for overwhelmingly voting on Monday to approve Assembly Bill 316 (AB 316), which would require a trained human operator in autonomous vehicles weighing over 10,000 pounds. The legislation, introduced in January, is authored by California Assembly Members Cecilia Aguiar-Curry (D-Winters), Asm. Tom Lackey (R-Palmdale), and Asm. Ash Kalra (D-San Jose). AB 316 will advance to the Committee on Communications and Conveyance later this month for its next vote.
As AB 316 passes through the California legislature, the California Department of Motor Vehicles (DMV) is considering a regulatory framework that would allow for autonomous vehicles over 10,000 pounds to hit the road, possibly within one year, without consent from the state legislature.
"Statewide support for AB 316 is essential as California considers the increased use of autonomous vehicles on our roads," said Randy Cammack, President of Teamsters Joint Council 42. "Representing thousands of truck drivers across the state, the Teamsters will continue to fight for our members' good jobs and safety on the roads, as well as the safety of all California drivers. The public should not be treated as a lab rat for big corporations to test their technology. Californians deserve a safety-first approach, and this bill would do just that."
Autonomous vehicles already on the road pose a real risk to the safety of millions of Californians, and drivers across the country are raising the alarm. Alongside increasingly common reports of AV crashes and AV-related deaths on the roads, a 2023 American Automobile Association (AAA) study showed that 68 percent of drivers were afraid of driving with fully self-driving vehicles, an increase from 55 percent reported from 2022.
"AB 316 is critical to ensuring safety on California's roads and freeways, as well as the protection of thousands of truck-driving jobs in our state," said Jason Rabinowitz, President of Teamsters Joint Council 7. "This is not about the ban of technology. This is about what's best for Californians. The DMV should not be the unilateral decision maker with regards to how technology is going to affect drivers and workers in the years and decades to come. We must equally consider the input of the people and the California State Legislature to create ethical transportation policy that will impact millions of lives."
Founded in 1903, the International Brotherhood of Teamsters represents 1.2 million hardworking people in the U.S., Canada, and Puerto Rico. Visit teamster.org for more information. Follow us on Twitter @Teamsters and "like" us on Facebook at facebook.com/teamsters.
The California Labor Federation represents over 1,200 affiliate unions in California that represent over 2.2 million union members in retail, hospitality, and other service sector jobs, janitorial, construction, manufacturing, health care, local and state government, education, arts and entertainment, and other industries.
To learn more about autonomous vehicles in California, click here.
« Previous
Next »