Global Union Delegates Pass Motion Supporting UPS Contract Campaign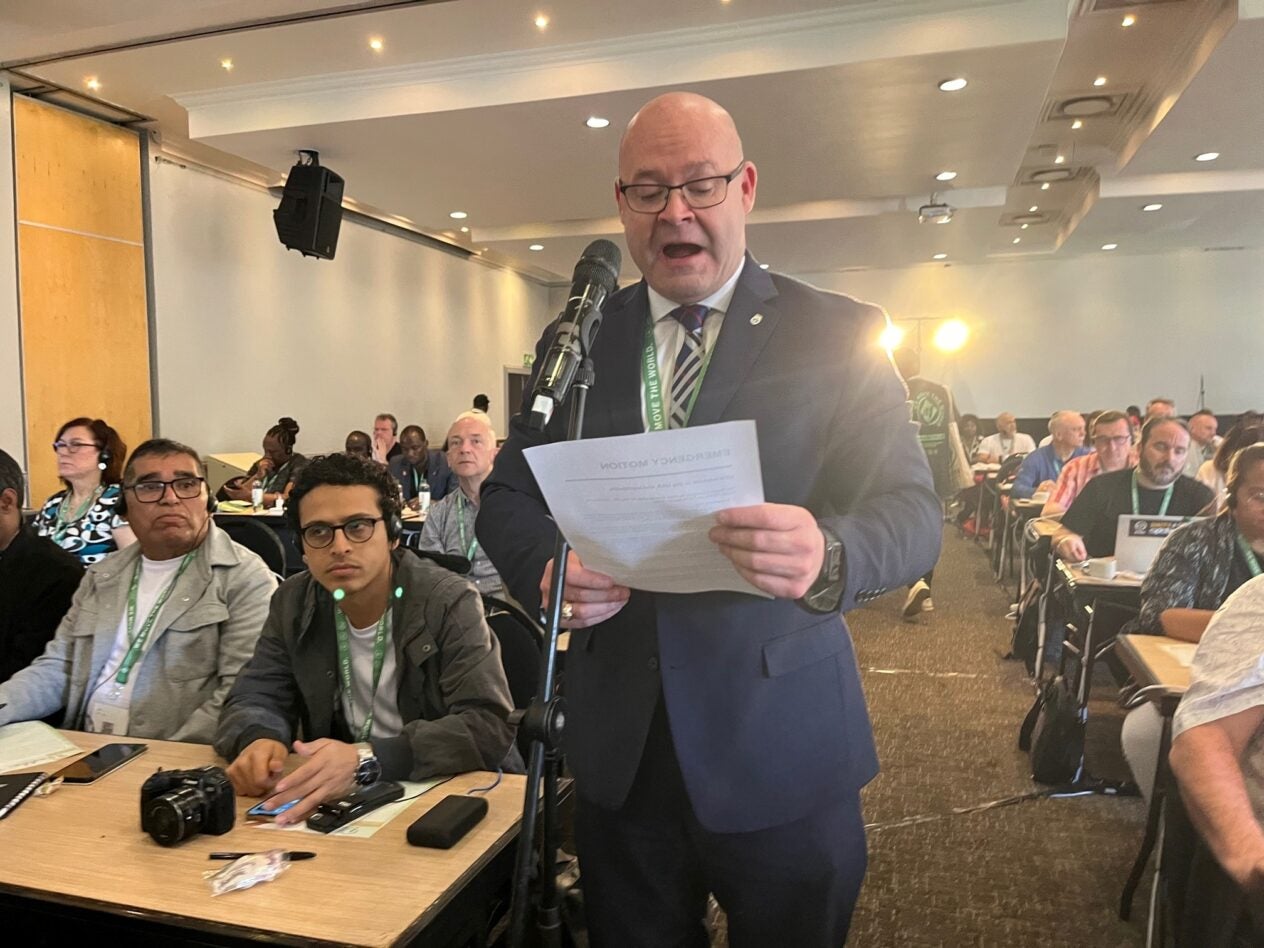 Today, at a meeting of the International Transport Workers' Federation (ITF) in Johannesburg, South Africa, Teamsters General President Sean M. O'Brien introduced a motion calling for international support and solidarity in the union's ongoing contract campaign at UPS.
The motion calls on ITF unions to join the recently-established UPS Global Network which will monitor UPS international activities and coordinate campaigns to force UPS to respect and honor its workers worldwide.
The motion was seconded by Bernard Owusu of the General Transport, Petroleum and Chemical Workers' Union (GTPCWU) of Trade Union Congress in Ghana. It passed unanimously by the 500 delegates who represent 185 trade unions from 90 countries.
"We must coordinate our leverage internationally if we expect to be successful in 2023 and beyond," said O'Brien. "Improving standards in our contract campaign means success not only in the United States, but worldwide. UPS is a global company and as we ask our brothers and sisters to support us, we will support them in their struggles."
"Building union coalitions which strengthen workers' power globally is what the ITF stands for," said Steve Cotton, ITF General Secretary. "The ITF will support the Teamsters and all our UPS affiliates in their legitimate fight for workers' dignity and fair employment within UPS."
« Previous
Next »