UPS Supplemental Negotiations Update – March 13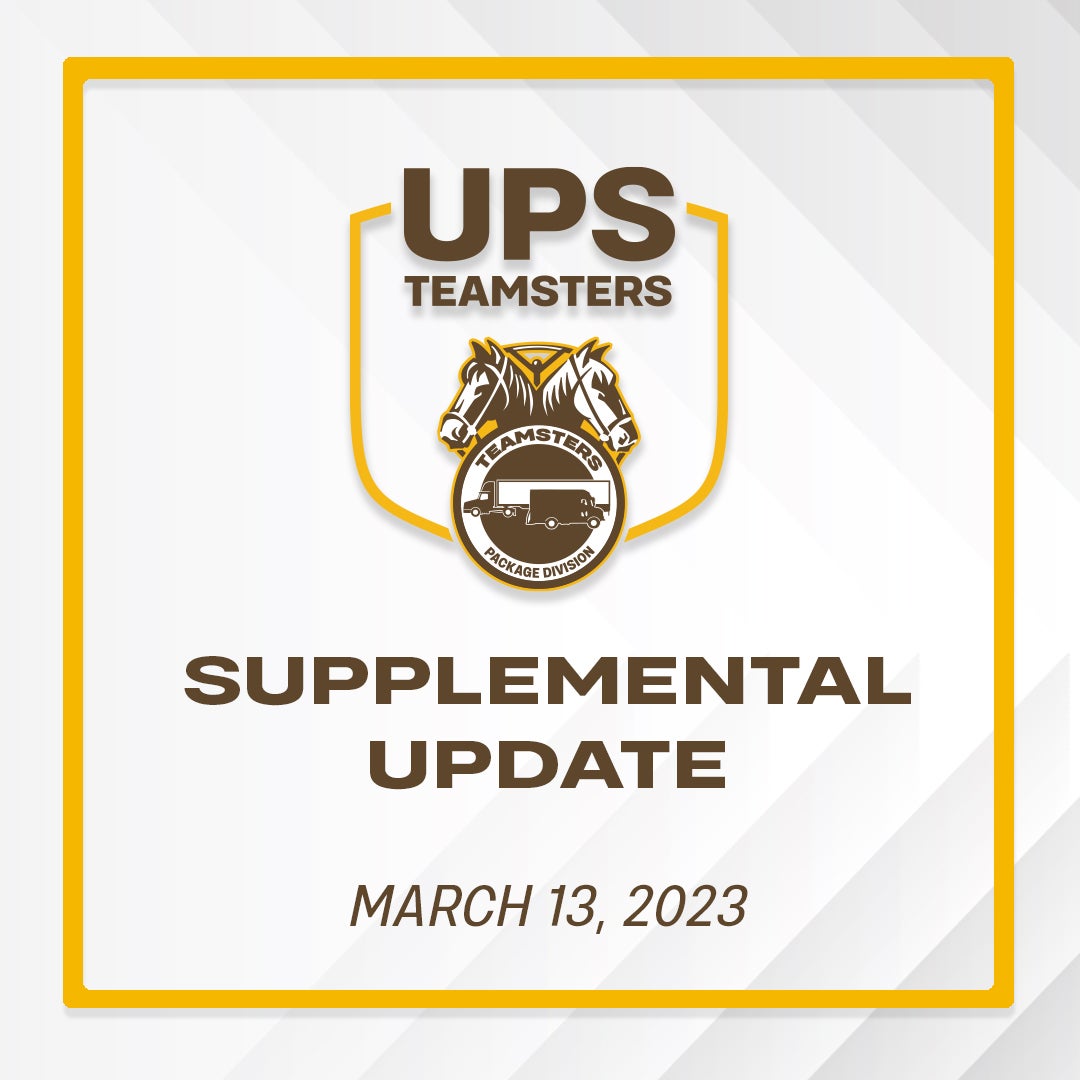 Last week, the majority of negotiating committees did not meet with UPS as the National UPS Grievance Panel hearings were being held in Crystal City, Virginia. The Local 243 Metro Detroit Agreement Negotiating Committee met in-person with UPS. This week, 15 supplemental negotiating committees have dates set to bargain with the company. 
TO READ THE FULL UPDATE, GO TO THE UPS TEAMSTERS APP HERE.
« Previous
Next »