Teamsters Fight to Re-unite UPS Worker with His Wife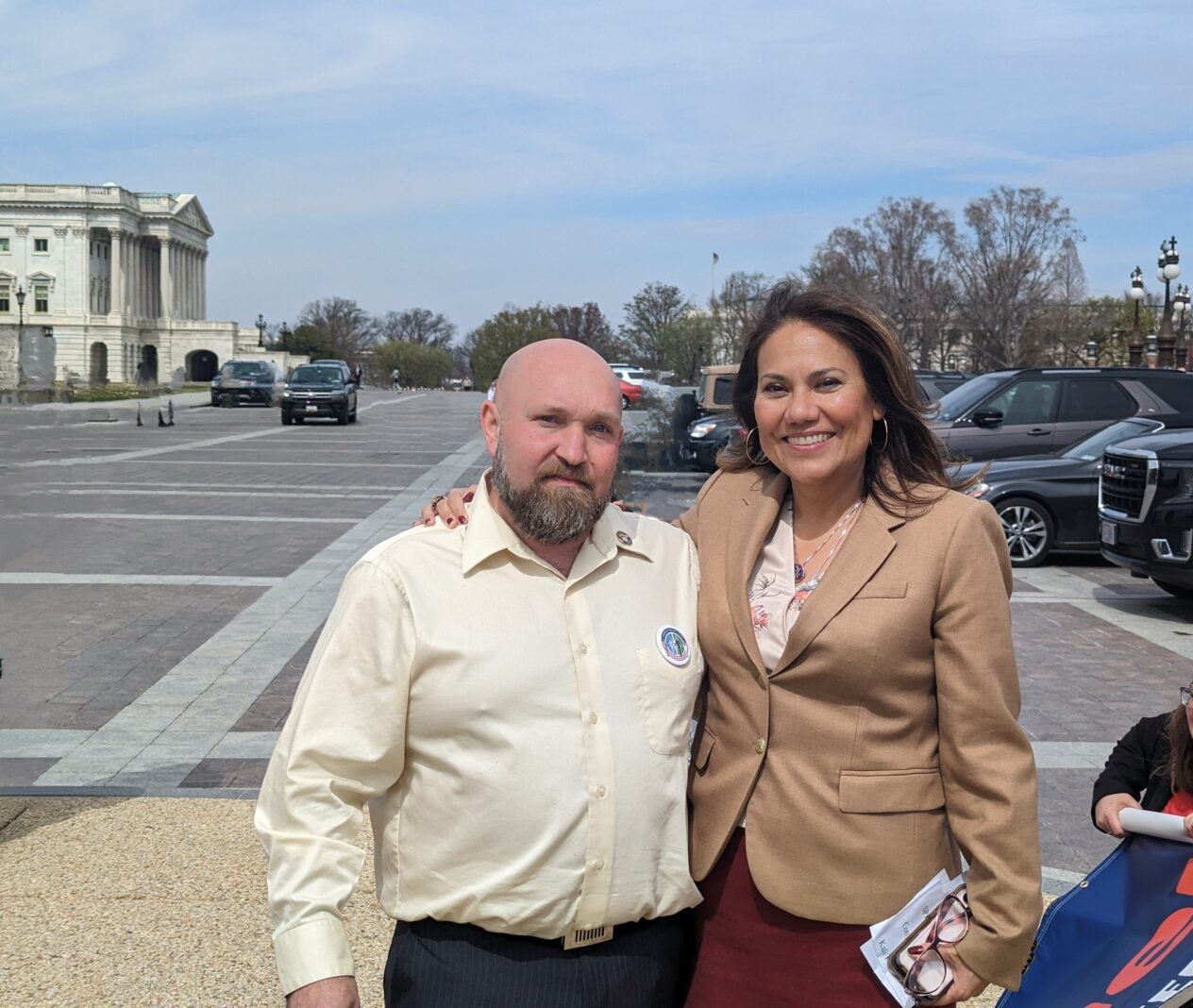 Jason Rochester, Veronica Escobar Advocate for the American Families United Act
Teamsters and their allies were on Capitol Hill last week to support the re-introduction of the American Families United Act, which would re-unite Teamsters Local 728 Member Jason Rochester with his wife, Cecilia Gonzalez-Carmona, who is currently stranded in Mexico.
"Fundamentally, this bill is about ensuring that families can be together and participate in the American dream, and that the United States government does not continue to stand in their way," said Congresswoman Veronica Escobar (D – Texas), the chief sponsor of the legislation.
The bipartisan legislation would give the Justice Department and the Department of Homeland Security the ability to make judgements on a case-by-case basis in immigration court.
"What this legislation does is it restores judicial discretion," Escobar said. "It doesn't guarantee that a spouse will have a pathway to citizenship. It only restores discretion to immigration judges so that they can rule on each case individually."
Gonzalez-Carmona returned to her native Mexico in 2018, after receiving bad legal advice that she would be able to return to the United States within a year. After leaving the United States, she found out that she wouldn't be able to re-enter the country for at least ten years. Since then, the son she shares with Rochester, Ashton, has spent more than half of his nine-year-old life without her – including a period of time where he underwent treatment for cancer.
"I ask everyone to get behind us and support this bill, because it's the only thing that's going to bring Ashton's mother home," Rochester said. "I don't want him to grow up without having his mom around for the rest of his life. I don't want him to have to go to Mexico just to see her, or spend another birthday without her, another holiday without her. So please, pass this bill."
Throughout this ordeal, Rochester has been grateful for the support of his union.
"I'm a proud member of the Teamsters – they're behind me, and I'm very grateful to have their support. The union can reach a lot further than I can as an individual, so it's been a blessing."
« Previous
Next »