Teamsters Honor Trailblazers During Women's History Month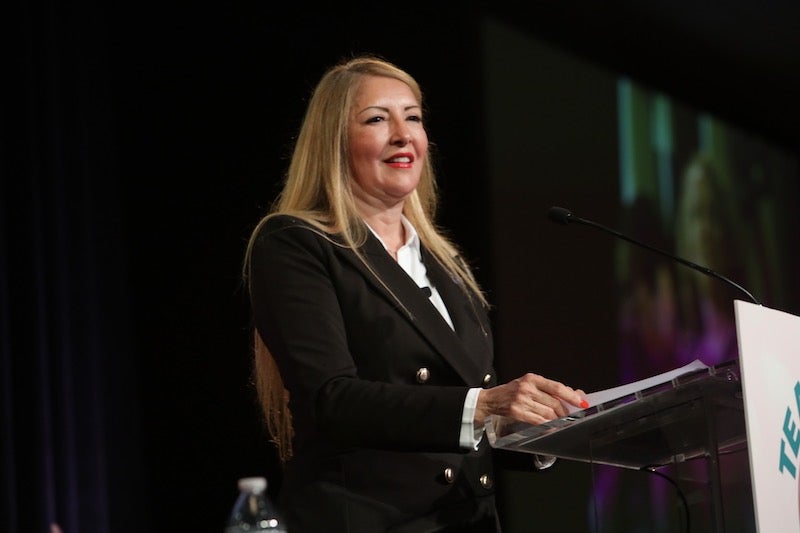 A Message from Teamsters Women's Conference Director Maria Ashley Alvarado
Dear Sisters and Brothers,
In celebration of Women's History Month this March, let's honor the trailblazer Teamster women—as well as all other women throughout history—who have been activists, labor leaders, and advocates. These women have paved the way for us all.
Let's honor: Marie Kemple, a pilot, aircraft mechanic, and Teamster business agent who fought for workers' rights. Teamster activist Clara Day who fought for equality and against race and gender stereotypes. Robbie Jubiter, a shop steward and fearless Teamster negotiator. Mazie Lanham, the first UPS Teamster package car driver. Viola Liuzzo, a civil rights martyr who died in Selma during the voting rights marches of 1965, and was the wife of a Teamster. Mother Jones, a tireless and fearless fighter for workers' rights. Dolores Huerta, a United Farm Workers leader, civil rights activist, community organizer, and contract negotiator who led the fight against pesticides and advocated for safer working conditions for farm workers.
These women must be recognized for the important contributions they have made to the fight for social justice, workers' rights, and equality.
Let's celebrate you, who continue the fight in your workplaces, communities, and the legislature. The pen is in our hands to continue writing the history of tomorrow. There is so much more to do! When we no longer talk about fighting for change, we will know social and economic gender equality has prevailed. I am proud to say that our Teamsters Union has always been first in leading these fights. As proud Teamsters, let's continue the fight these women started and build a better world for the little girls behind us. Let's educate and empower young women today to prepare them for the future. Let's ensure someday they finish the job!
« Previous
Next »