UPS Supplemental Negotiations Update – March 6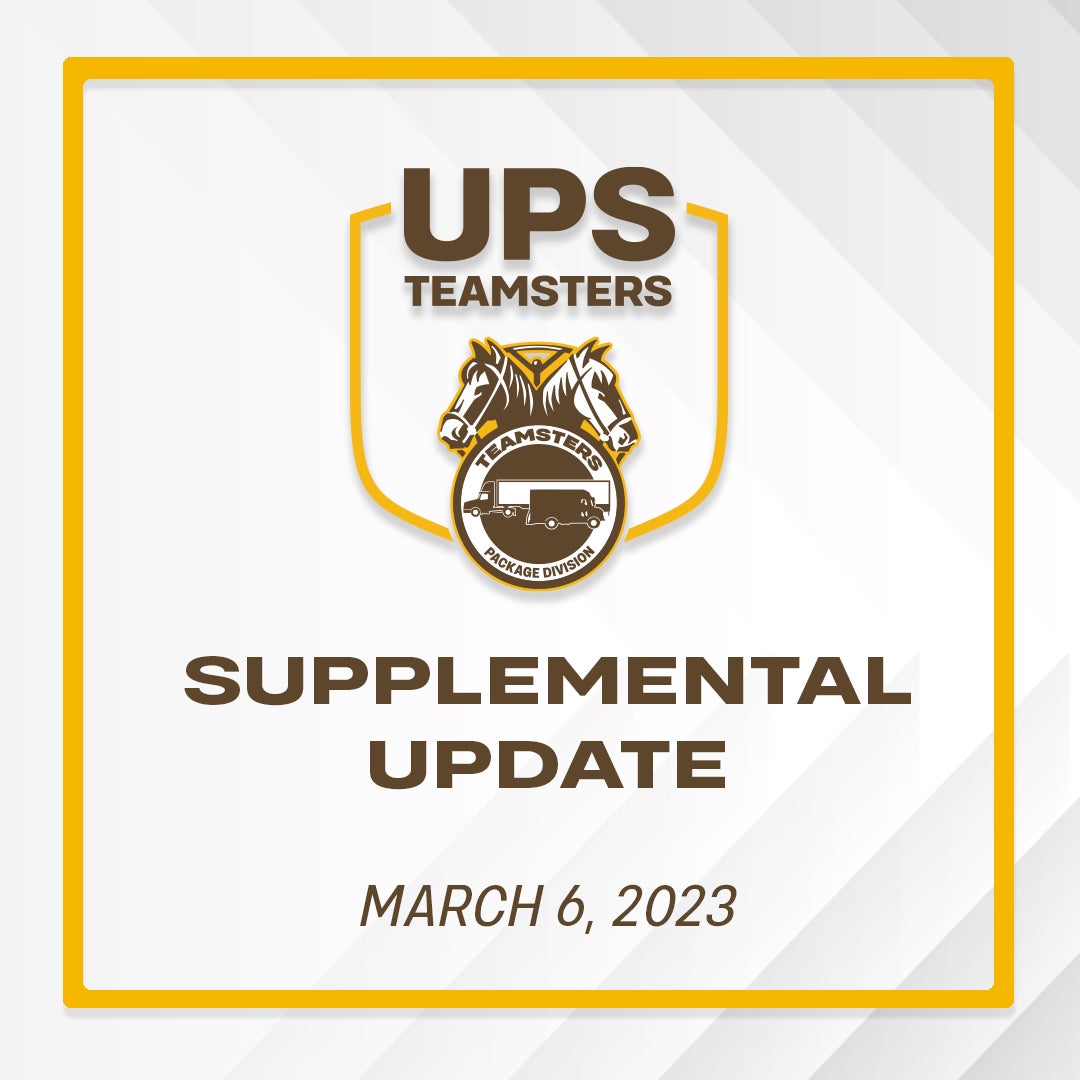 The UPS Teamsters supplemental negotiating committees have continued bargaining with the company over the last week. The union is focused on pushing for an end to forced 6th and 7th punches and making Martin Luther King Day and Juneteenth paid holidays, among other issues. Out of the 30 open supplements and local riders, nine met last week with the company.
TO READ THE FULL UPDATE, GO TO THE UPS TEAMSTERS APP HERE.
« Previous
Next »