Teamsters Local 639 Ratifies First Contract with Keolis Transportation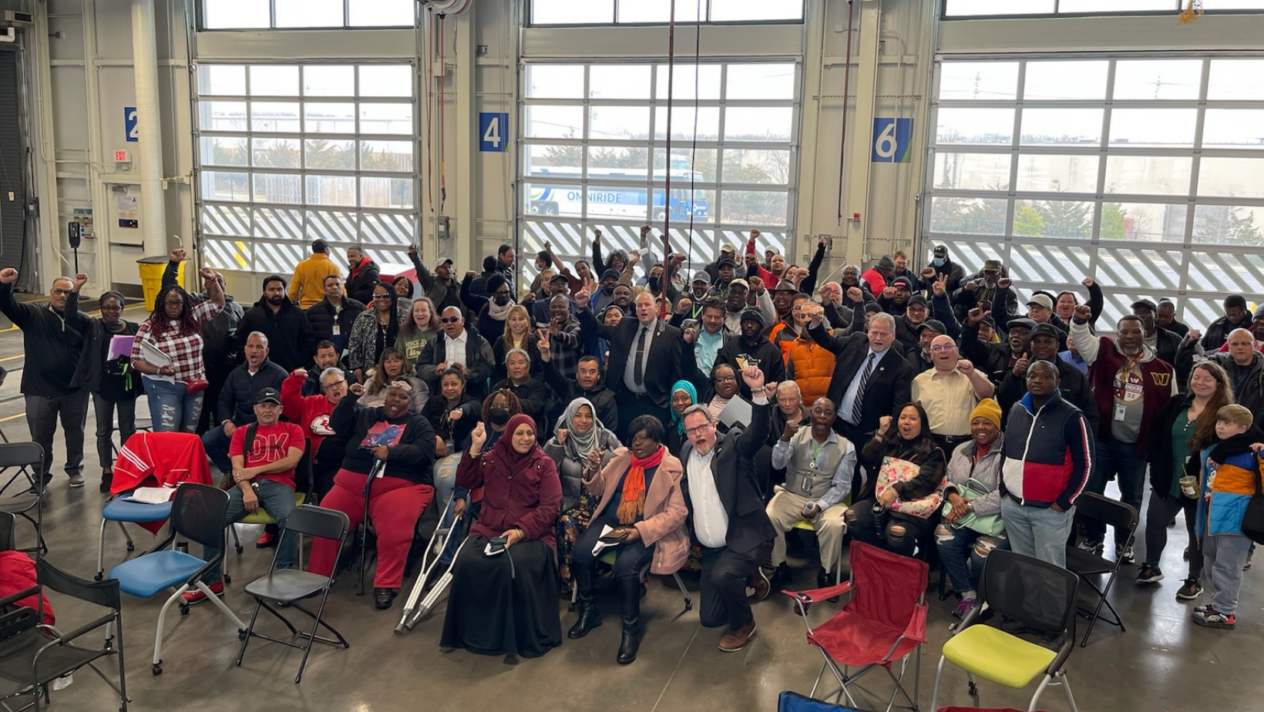 Annual Raises, Health Care, and Much More Secured for 150 Drivers
Press Contact: Matt McQuaid Phone: (202) 624-6877 Email: mmcquaid@teamster.org
(MANASSAS, Va.) – Teamsters Local 639 members voted overwhelmingly to ratify an agreement with Keolis Transportation, the contractor for OmniRide. The ratification puts an end to a strike authorized on February 13, after months of unproductive negotiations, and re-instates public transportation for residents of Prince William and Stafford counties.
"Authorizing a strike is always a last resort," said Bill Davis, Local 639 Secretary-Treasurer. "However, it's clear that OmniRide drivers would not have been able to secure a fair contract without taking to the picket line. Thanks to our members' determination and patience over the last six months, we were able to secure a strong contract for OmniRide drivers that should set the standard for the rest of the industry."
This new contract is the first contract the workers have ratified with Keolis Transportation, and it covers 150 bus drivers in Manassas and Woodbridge. It includes annual raises, health care benefits, matching funds for drivers' 401(k) plans, holiday pay, and a 40-hour work week guarantee for most members.
Teamsters Local 639 has represented workers in a wide variety of industries throughout Washington, D.C., Maryland, and Virginia since 1934. For more information, go to teamsters639.com.
###
« Previous
Next »