Teamsters Ratify Contracts with Cannabis Giant Green Thumb Industries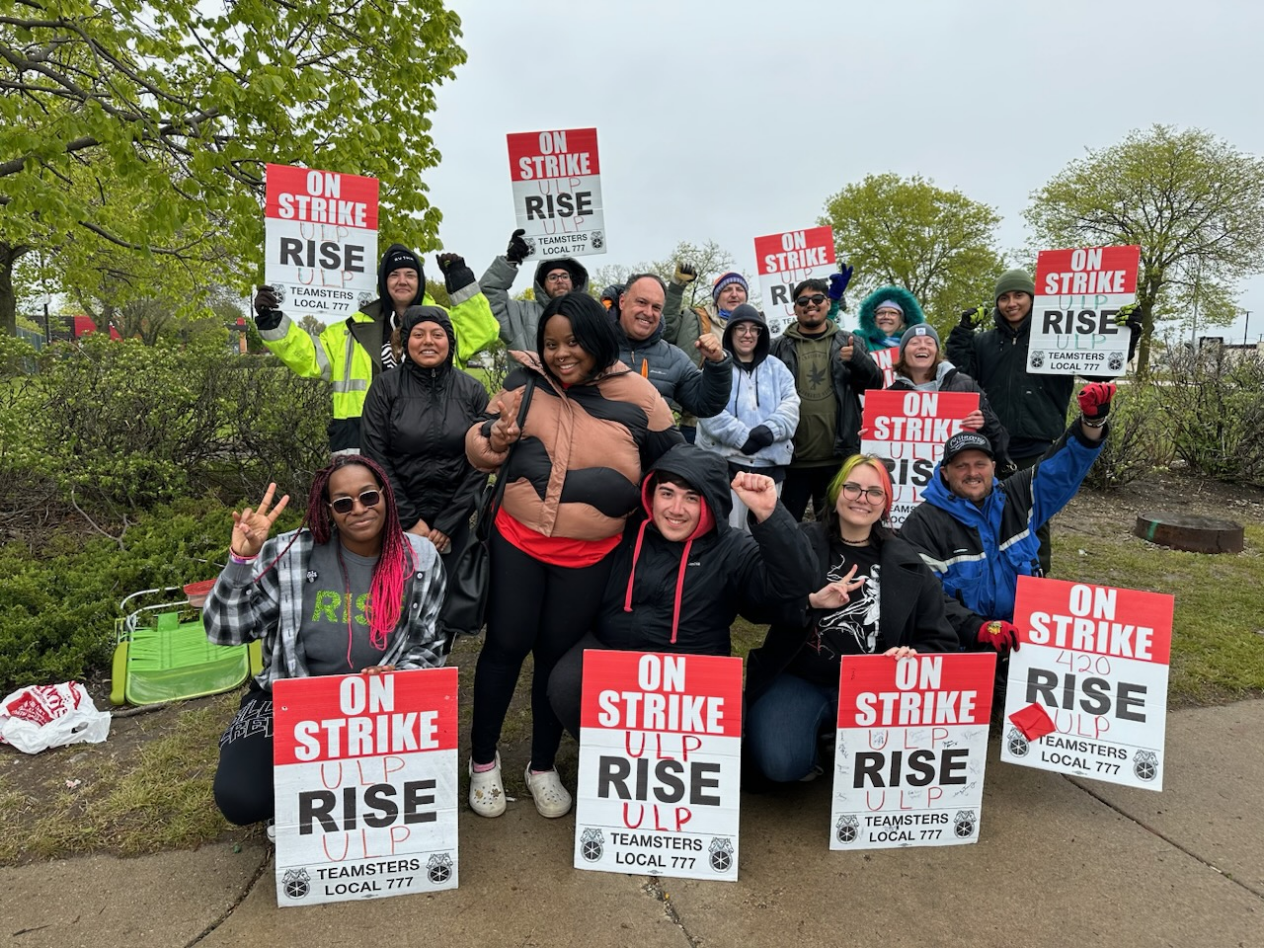 Agreements Come at Niles, Joliet Stores Where Record-Setting Strike Occurred
Press Contact: Matt McQuaid Phone: (202) 624-6877 Email: mmcquaid@teamster.org
(CHICAGO) – Teamsters Local 777 members at three dispensaries operated by Rise – a subsidiary of Green Thumb Industries (GTI) – have ratified their first collective bargaining agreements with the multi-state cannabis operator. The contract will cover workers at two locations in Joliet, Ill. and another in Niles, Ill. This victory marks the end of a protracted fight with GTI that included a 13-day work stoppage that ended back in May – the longest Unfair Labor Practice strike at a cannabis retailer in U.S. history.
"This fight should be a lesson to cannabis companies all across the country and not just Illinois – Teamsters don't back down," said Jim Glimco, Local 777 President. "A lot of people who went through what these men and women went through would've thrown in the towel. Not this group. They're young, energetic, tough, smart; they look out for one another, and they embody what being a part of this union is all about."
"We're happy that we were able to reach an agreement that was both amenable to all parties involved and consistent with the high standards that Teamsters have for our collective bargaining agreements," said Peter Finn, Teamsters Western Region International Vice President and Food Processing Division Director. "We look forward to having a productive relationship with GTI moving forward, and to continuing our effort to bring more long-term, prosperous careers to workers at this company."
The strong contracts not only codify a number of benefits, but also includes significant improvements. Improvements include wage increases of 18 percent over the lifetime of the agreement, attendance bonuses, a scheduling policy based on seniority, guaranteed tips and discounts, improved safety standards, and protection against unjust termination or discipline.
"I could not be prouder of myself and my coworkers for achieving this first, historic collective bargaining agreement," said Reilly Drew, a Rise worker who served on the bargaining committee. "We started as a small but united group of workers. Over the last year and a half, we have grown to be a strong union, changed our workplace for the better, and forged a bright path forward for workers in our industry."
"It took longer than expected, but we persevered," said Tim Burns, another Rise worker who served on the bargaining committee. "I'm happy we got it done and established a foundation for cannabis workers here at Rise."
Founded in 1937, Teamsters Local 777 represents workers in a wide variety of industries throughout the Chicago area. For more information, go to teamsters777.org/.
« Previous
Next »