Teamsters Call for Renewed Robotaxi Restrictions Following Pedestrian Incident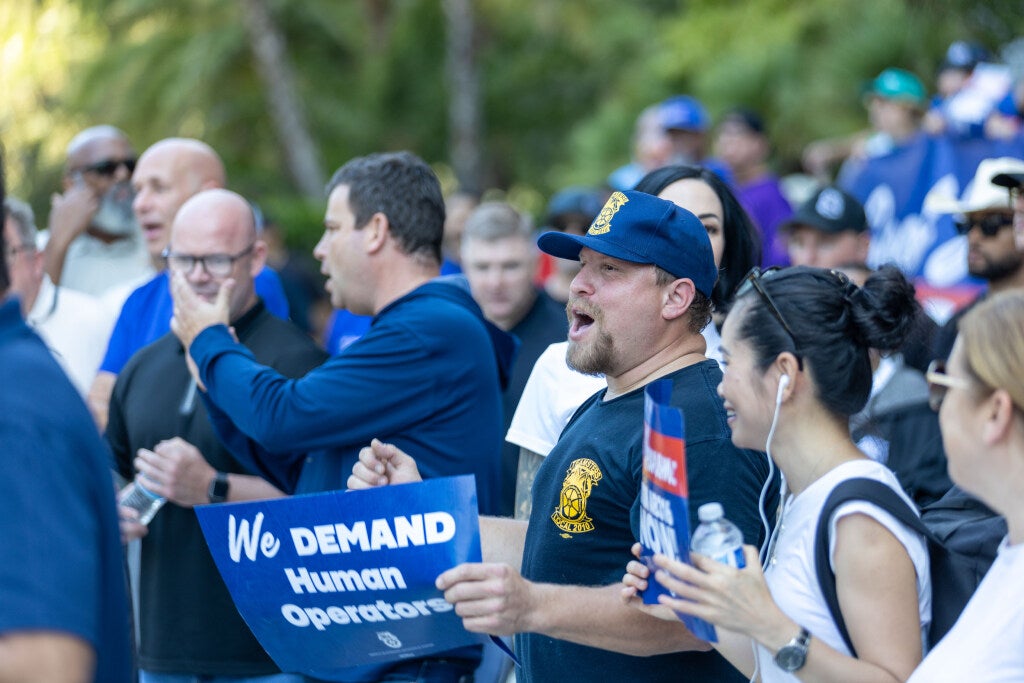 Resident Found Underneath Cruise Self-Driving Car with Life-Threatening Injuries
Press Contact: Matt McQuaid Phone: (617) 894-0669 Email: mmcquaid@teamster.org
(SAN FRANCISCO) – The following is a statement from Peter Finn, Teamsters Western Region International Vice President and Secretary-Treasurer of Teamsters Local 856, in response to news that a pedestrian was found underneath a Cruise autonomous vehicle (AV) with life-threatening injuries:
"There's a lot that we still don't know about this incident, but what we do know is Cruise is denying responsibility. It's hard to tell if this is true or not, because nearly every time its self-driving cars are involved in an accident, Cruise denies responsibility.
"We also know that had a human operator been in that vehicle, they could've given the victim immediate attention. They could have told first responders what happened and how it happened as soon as they arrived on the scene. And a human operator certainly could have avoided running the victim over after she was struck by another vehicle, as has been alleged.
"Driverless cars and trucks are unsafe and unprepared for public roads. That is why most Californians don't want to share the road with driverless vehicles. That is how Gavin Newsom put lives at risk by vetoing AB 316.
"The Teamsters call on Cruise to release any and all footage of this incident to the public. We also call on the California Public Utilities Commission to immediately grant requests by San Francisco city officials to restrict the operation of robotaxis in our city.
"The Teamsters, public safety officers, and others have spoken up about the danger of AVs because this technology will eventually kill people if it continues to go unchecked. Public officials need to take our advice, do the right thing, and impose limits on self-driving cars and trucks."
Founded in 1949, Teamsters Local 856 represents over 17,000 hardworking members in the San Francisco Bay Area, North Bay, Sacramento, and Central Valley communities. For more information, go to Teamsters856.org/.
« Previous
Next »