Rail Teamsters Take Fight to Capitol Hill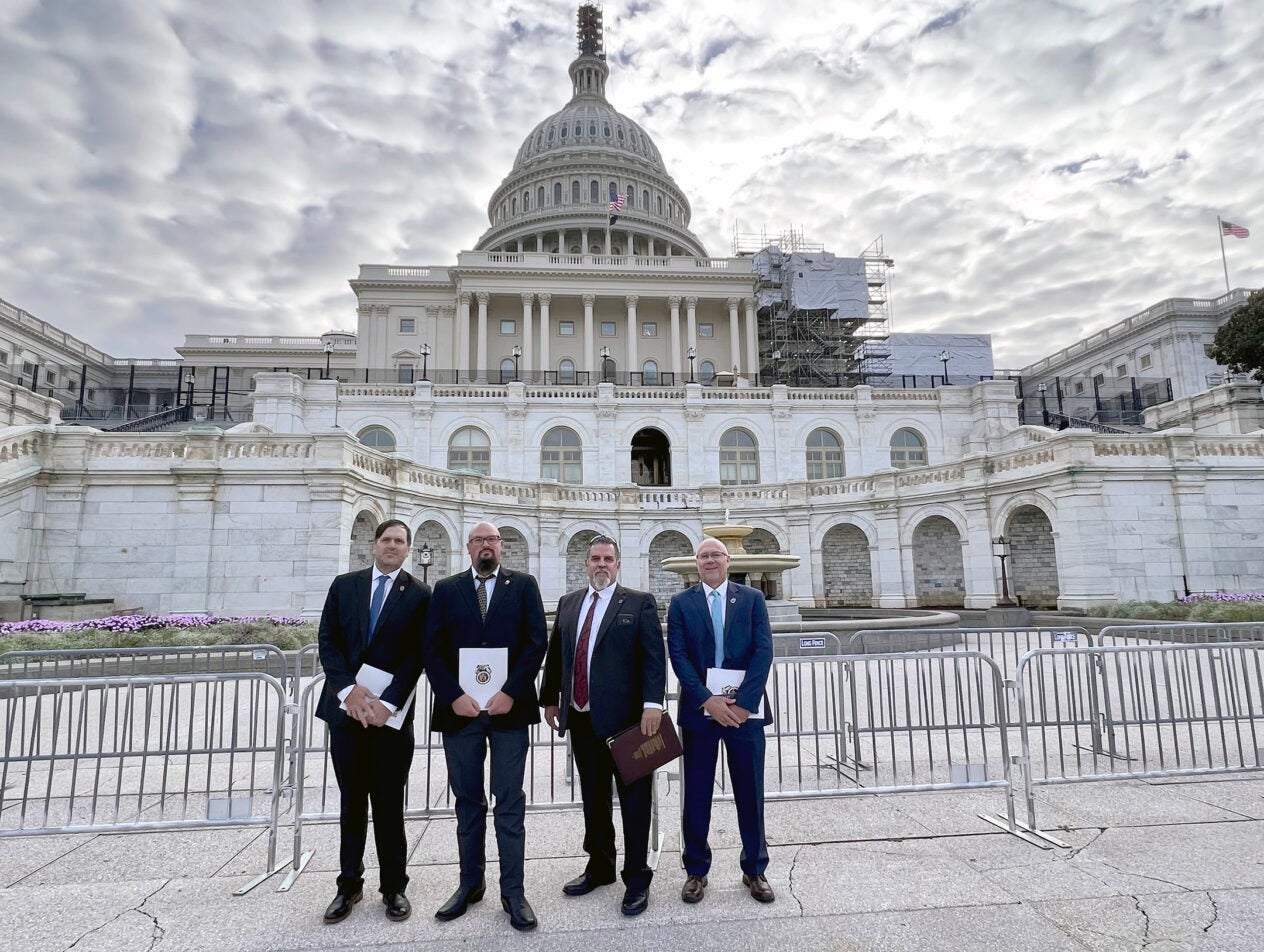 Rail Workers Cap Off Week of Leadership Training with Lobbying Day
The Brotherhood of Locomotive Engineers and Trainmen (BLET) of the Teamsters Rail Conference held its Legislative Representative Workshop last week. The workshop for 20 BLET legislative representatives focused on teaching them how to become better lobbyists on behalf of the union.
"It is important that state and federal lawmakers hear from our members directly about why regulators need stronger rules to hold greedy railroad companies accountable," said Eddie Hall, BLET's National President.
Speakers included former House Transportation and Infrastructure Chairman Peter DeFazio, Sen. Edward Markey (D-MA), Rep. Val Hoyle (D-OR, 4th District), and former AFL-CIO Political Director Michael Podhorzer.
BLET members spent Sept. 27 on Capitol Hill lobbying for rail safety and passage of the REEF Act, which would remove punitive constraints on the unemployment insurance program for railroad employees.
« Previous
Next »