First Student Workers in New London Join Teamsters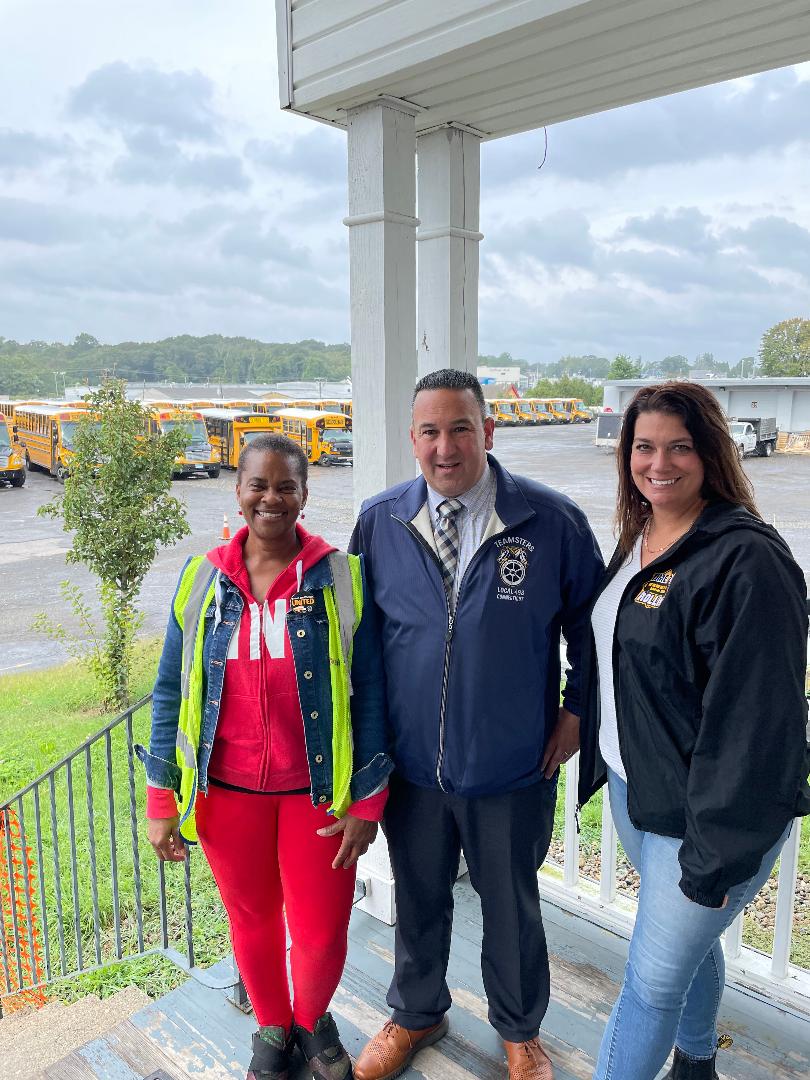 Drivers, Monitors, Aides Secure Teamster Representation
Press Contact: Matt McQuaid Phone: (202) 624-6877 Email: mmcquaid@teamster.org
(NEW LONDON, Conn.) – First Student workers in New London have voted overwhelmingly to join Teamsters Local 493. The 67 bus operators, monitors, and aides provide transportation services for the New London School District.
"Congratulations to these hardworking men and women on their organizing victory," said Craig Mitchell, President of Local 493 in Uncasville. "These workers were motivated and determined to get the strongest possible contract, and that's why they overwhelmingly voted to join North America's strongest union. We are grateful these workers sought out Teamster representation and we look forward to getting them the contract they deserve."
The workers are now covered under the First Student National Master Agreement, the largest collective bargaining agreement at any private school bus company in the United States.
"My co-workers and I are thrilled to work alongside Local 493. We are looking forward to our future with the Teamsters and everything they have to offer us," said Tiffany Hook, bus driver and union steward at Local 493.
Teamsters Local 493 represents workers in Eastern Connecticut and has been hard at work organizing and educating workers toward a higher standard of living since 1943. For more information, visit teamsters493.org.
« Previous
Next »