Teamsters to Newsom: Start Working for Working People, Not Wall Street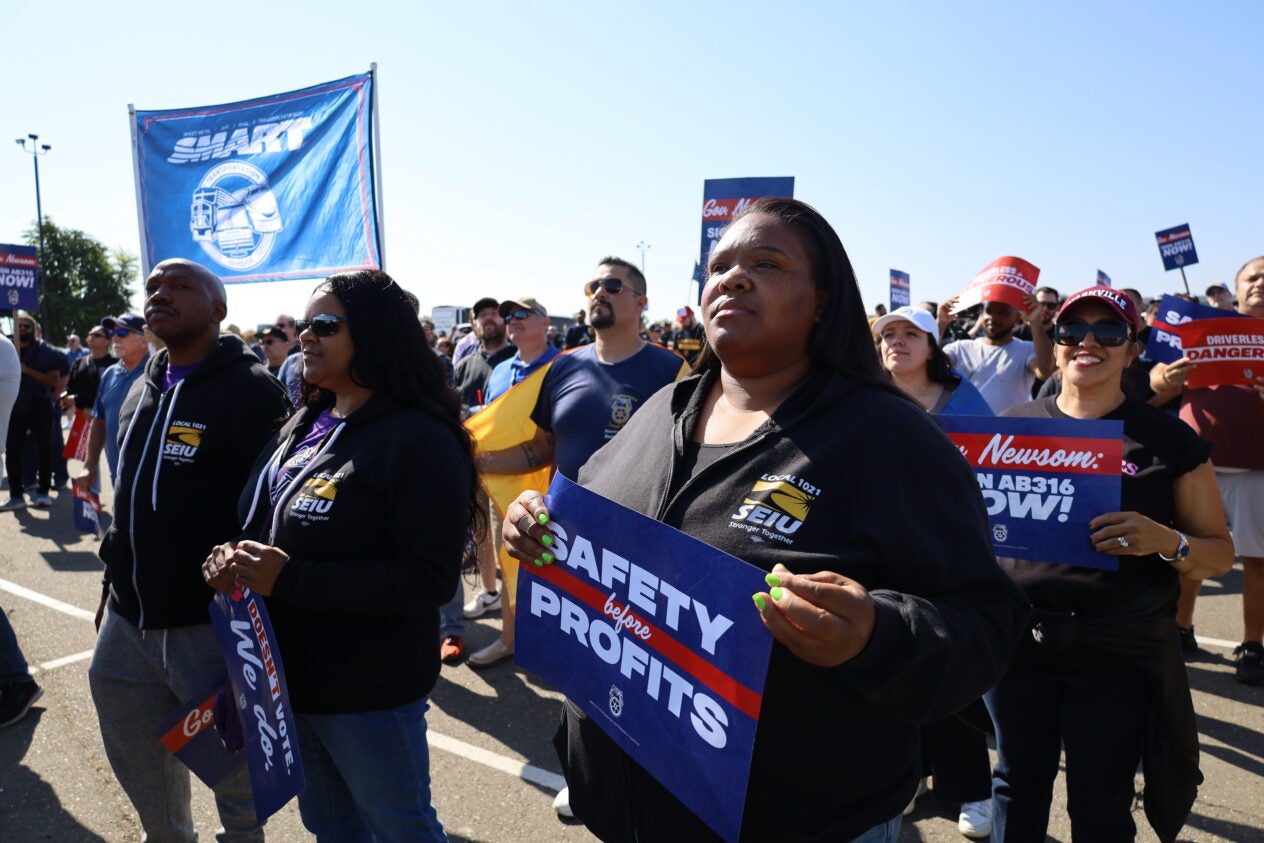 Back-to-Back Anti-Labor Vetoes by California Governor Hurt Workers, Unions
Press Contact: Matt McQuaid Phone: (202) 624-6877 Email: mmcquaid@teamster.org
(SACRAMENTO, Calif.) – The Teamsters condemn the latest actions by California Gov. Gavin Newsom after he vetoed Senate Bill 799 over the weekend. The legislation would have extended unemployment insurance (UI) benefits to union members who are on strike or being locked out by their employer.
The Governor's Saturday veto represents the second pro-worker bill he has rejected in the past 15 days, following his veto of Assembly Bill 316, a bill requiring human operators in all commercial vehicles over 10,000 pounds.
"Gavin Newsom once again vetoed a pro-union bill in California and he did it when he hoped no one was looking," said Teamsters General President Sean M. O'Brien. "Union members have long memories, and the Teamsters know who our real friends are. Gov. Newsom needs to stop working for Wall Street and start working for the hundreds of thousands of constituents he owes his success to. Gavin is leaving working people behind at a time when they need more protections than ever to preserve and improve their livelihoods, benefits, and wages. His recent actions are shameful."
"It's been the summer of the strike in Southern California this year," said Chris Griswold, Teamsters International Vice President At-Large and President of Teamsters Joint Council 42 in Los Angeles. "Gavin Newsom loves to say that he supports unions, but talk is cheap. He's now proving that repeatedly. If Gov. Newsom was a real ally of organized labor, he would sign legislation that empowers workers."
"In the face of increasing corporate greed, the Teamsters will keep fighting for laws that protect workers and our jobs – including laws mandating human operators in trucks and UI benefits for workers on strike," said Jason Rabinowitz, President of Teamsters Joint Council 7. "We are taking on the long fight against the greedy tech companies and unprincipled politicians. The Teamsters and all working people will prevail because we have justice and the power of millions of organized workers on our side."
Founded in 1903, the International Brotherhood of Teamsters represents 1.2 million hardworking people in the U.S., Canada, and Puerto Rico. Visit Teamster.org for more information. Follow us on Twitter @Teamsters and "like" us on Facebook at Facebook.com/teamsters.
« Previous
Next »