K&M Tire Workers Join Teamsters Local 330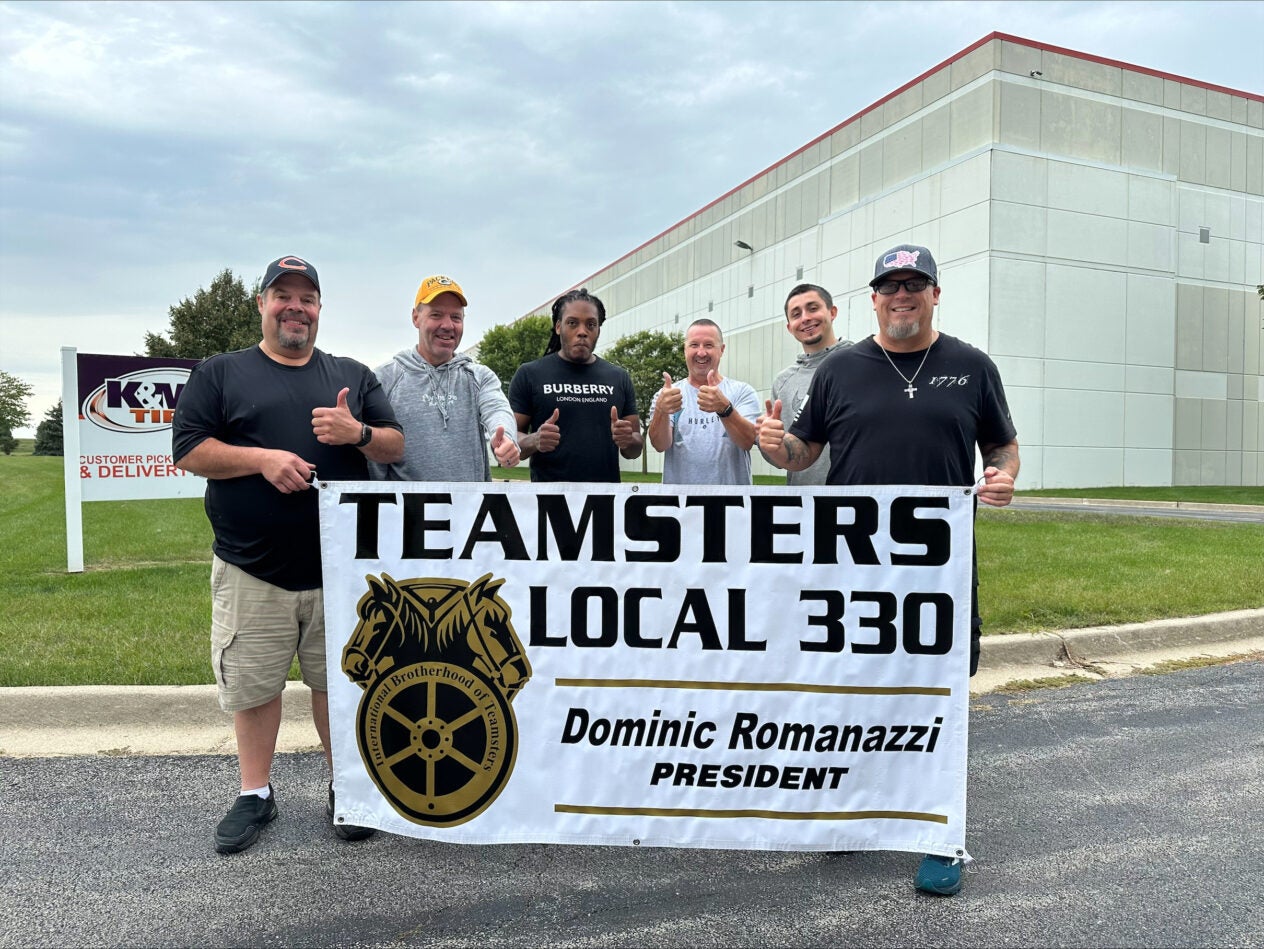 Illinois Drivers, Warehouse Workers Overcome Bitter Anti-Union Campaign
Press Contact: Kara Deniz Phone: (202) 497-6610 Email: kdeniz@teamster.org
(DEKALB, Ill.) — Drivers at K&M Tire have voted strongly to join Teamsters Local 330. The group of 40 drivers and warehouse workers at the Dekalb, Ill., company cast their ballots in favor of the union on Sept. 14.
"The heart and tenacity of these workers to defeat such an ugly anti-union campaign by K&M speaks volumes about their need for a collective bargaining agreement that holds this company accountable," said Dominic Romanazzi, President of Local 330. "We commend these workers for their diligence, and we look forward to negotiating a strong contract on their behalf."
K&M workers reached out to Local 330 in August about forming a union to win fair wages and better health care. Local 330 and the International Union's Organizing Department worked to educate workers about the union and to generate more interest.
"I know from experience that being in a union makes life better," said Eric Blackwood, a K&M driver. "I am excited to work under a contract with wages and benefits that allow me to live well and build a stable future."
K&M deployed multiple union busters to disrupt workers from exercising their rights and pursuit of a fair contract. In addition to the usual tactics of captive audience meetings and disseminating anti-labor propaganda, K&M union busters rode along with drivers as they made deliveries on designated routes.
"K&M's anti-union tactics are just the latest example of employers cracking down on workers fighting for a seat at the negotiating table," said Raul Alfaro, Teamsters Central Region Organizing Coordinator. "The Teamsters will continue supporting workers to overcome aggressive propaganda campaigns the way these K&M drivers did, especially when union busters make false statements about our union."
Teamsters Local 330 represents public- and private-sector workers throughout Illinois across industries such as waste, construction, warehouse, beverage, and more. Learn more at Teamsters330.org.
« Previous
Next »