Drivers at 10 Roads Express in Iowa, Nebraska Join Teamsters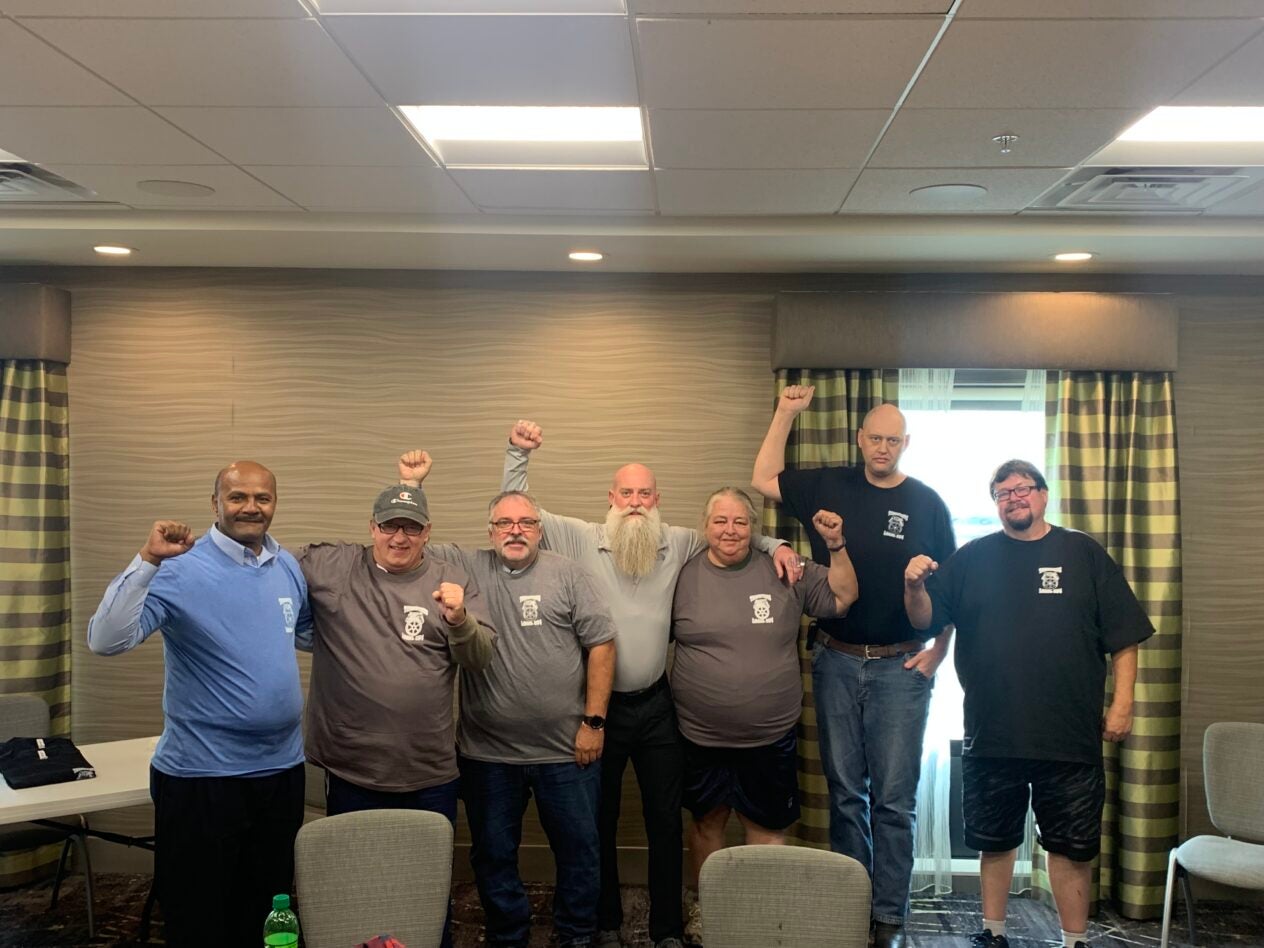 Union Vote Marks Latest Victory in National Organizing Drive
Press Contact: Kara Deniz Phone: (202) 497-6610 Email: kdeniz@teamster.org
(CARTER LAKE, Iowa) — Drivers at 10 Roads Express at three different yards spanning Iowa and Nebraska voted to join the Teamsters.
"We need this union to hold our bosses accountable on improving operations and showing drivers more respect," said Timothy Rozell, a driver who has been with 10 Roads for 14 years. "As we fight for our first contract, we need to stick together and keep communicating. There is no going back. Solidarity is a full-time commitment."
The 36 drivers who joined the Teamsters operate out of three locations in Carter Lake, Iowa; Council Bluffs, Iowa; and Omaha, Nebraska. The company 10 Roads Express' headquarters is in Carter Lake where the two days of voting in the union election took place.
"These workers stood in solidarity right in the belly of the beast," said Danny Avelyn, Secretary-Treasurer of Local 554 and Teamsters Central Region International Vice President. "I look forward to working with these new Teamsters on securing them a strong first contract."
This organizing victory comes after other wins at 10 Roads earlier this year in Kansas as part of a national organizing effort by the Teamsters at the company.
"Unionizing workers at the 10 Roads' headquarters will serve as a great foundation for recruiting more Teamsters at the company," said John A. Murphy, Teamsters National Freight Director. "More and more drivers are coming to understand the only way to get something from their bosses is to take it. Our message to 10 Roads drivers is that the Teamsters are here to help you in winning what is yours."
Local 554 represents workers across Nebraska and Iowa who work in numerous industries including airlines, construction, passenger transportation, dairy and more. Learn more at local554.org.
« Previous
Next »