Transdev Bus Drivers Overwhelmingly Vote to Join Teamsters Local 251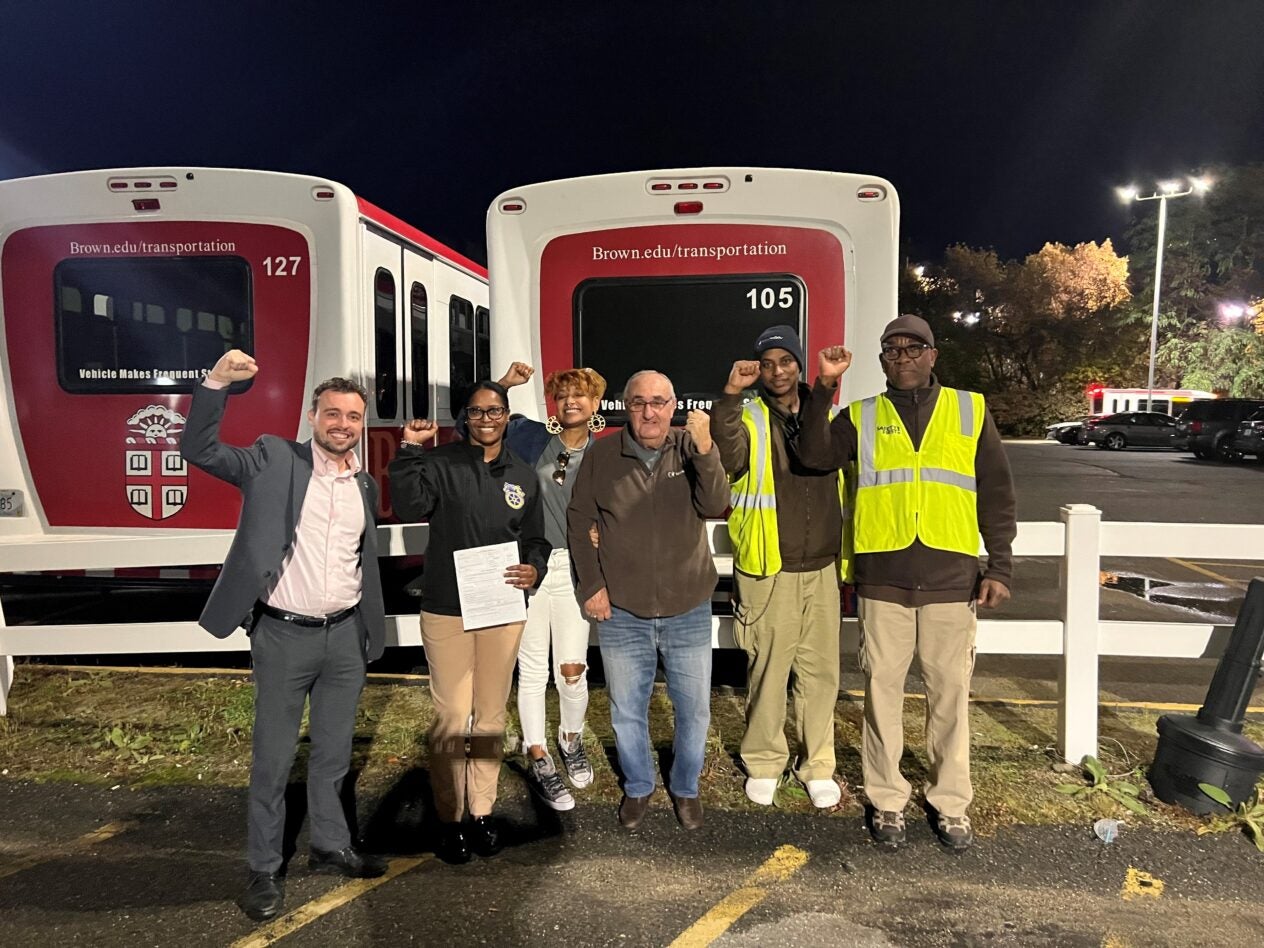 Transportation Workers Gain Union Representation
Press Contact: Matt Taibi Phone: (401) 434-0454 Email: mtaibi@teamster.org
(PROVIDENCE, R.I.) – Transdev bus drivers and dispatchers voted overwhelmingly to join Teamsters Local 251. These 51 bus workers provide transportation services at Brown University, Rhode Island School of Design (RISD), and Rhode Island College (RIC).
"These workers will now be able to demand the assurances that come with a Teamster contract, including guaranteed wage increases and fair working conditions," said Matthew Taibi, Secretary-Treasurer of Local 251. "We look forward to working with our new members to get them a first Teamster contract."
For the past several months, organizers from Teamsters Local 251 and Teamsters Joint Council 10 in New England met with workers one-on-one and conducted group meetings. The workers faced wage issues, job security concerns, lack of communication, no lunch breaks, and poor benefits.
"Every organizing campaign is different, but as long as the workers are united and stay focused, they will prevail," said Tom Mari, Secretary-Treasurer of Joint Council 10. "Our organizers worked hard, and these new Teamsters will now have a better quality of life moving forward."
Organizers took a focused approach that resulted in a resounding victory. By the end of the campaign, Transdev workers were willing to face their employer and demand more by standing together and voting for Teamster representation.
Teamsters Local 251 represents over 6,300 workers in a wide variety of industries throughout Rhode Island and southeastern Massachusetts. For more information, go to teamsterslocal251.org/.
« Previous
Next »