First Student Workers in Hudson Join Teamsters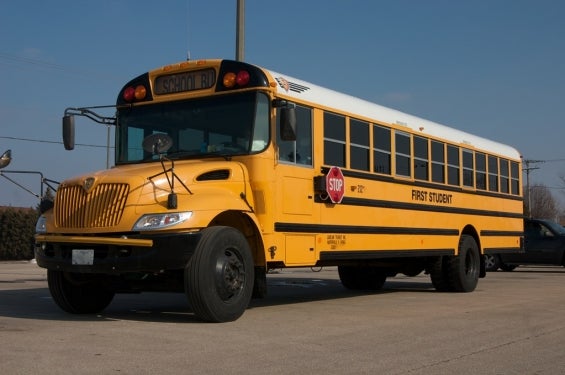 School Bus Operators, Monitors Secure Union Representation
Press Contact: Matt McQuaid Phone: (202) 624-6877 Email: mmcquaid@teamster.org
(HUDSON, Mass.) – Bus operators and monitors at First Student in Hudson have voted to join Teamsters Local 170. These 29 bus workers provide student transportation for Hudson Public Schools.
"Local 170 is proud to welcome the hardworking men and women at First Student in Hudson to the Teamsters," said Shannon George, Secretary-Treasurer of Local 170. "These workers play a pivotal role in the Hudson community, and we look forward to getting to work on an industry-leading supplemental agreement for them. A special thank you to Local 170 Organizer Shawn Stevens and Business Agent Jim Marks for their dedication and commitment to getting these workers the Teamsters representation they deserve."
The workers are now covered under the First Student National Master Agreement, the largest collective bargaining agreement at any private school bus company in the United States.
"Having union representation in this industry is critical to ensuring we have fair working conditions and a voice on the job," said John Flinkfelt, a bus driver and trainer at First Student in Hudson. "My co-workers and I are thrilled to be Teamsters, and I am grateful to my colleagues Lisa Montague and Robert Marchand who were a big help in organizing our yard."
Located in Worcester, Massachusetts, Teamsters Local 170 has been helping the working class and the community since 1933. For more information about Local 170, go to teamsterlocal170.com.
« Previous
Next »