Teamsters Rally to Reunite Family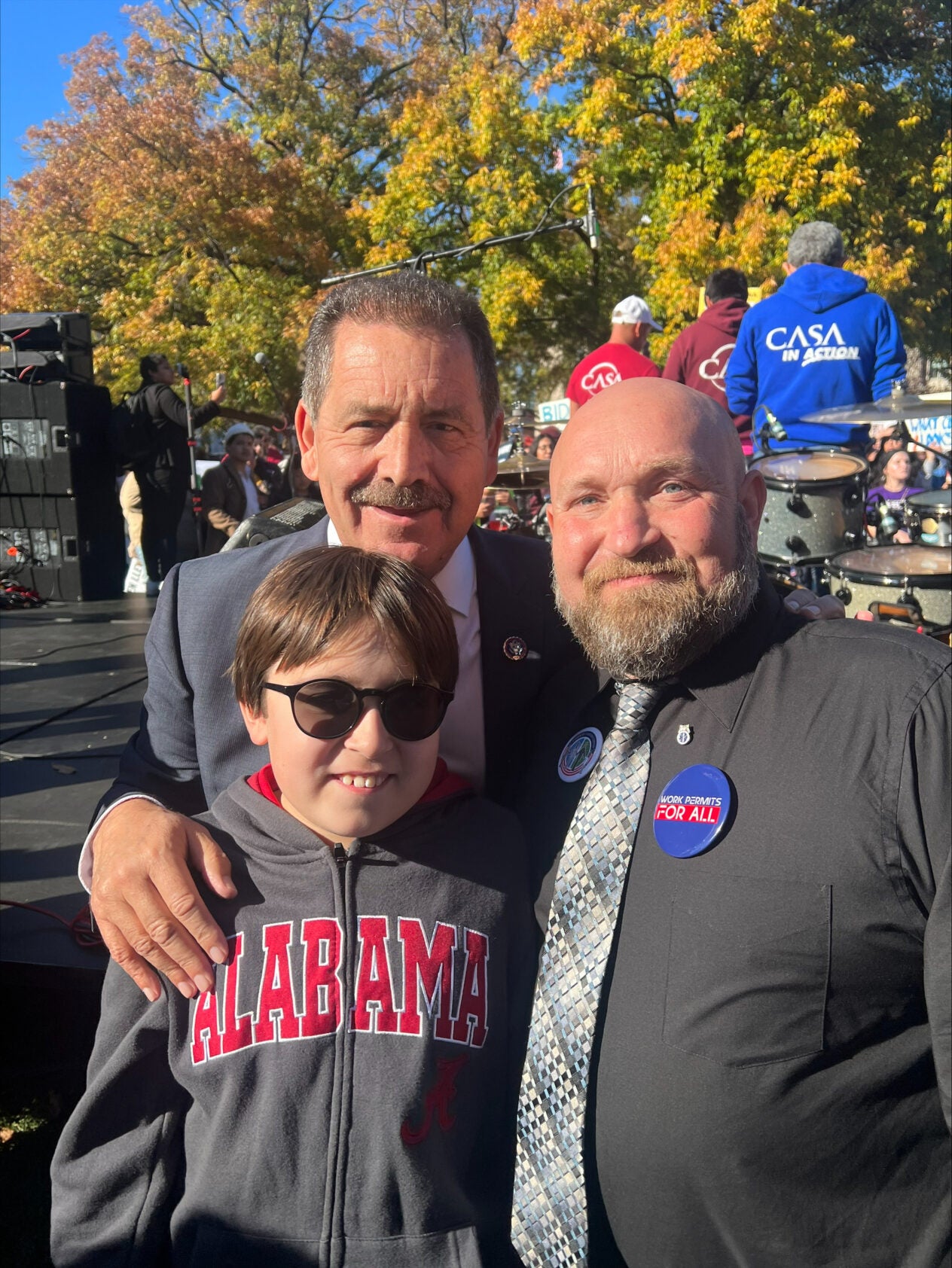 The Teamsters joined the American Business Immigration Coalition, American Families United, and other allies Tuesday afternoon outside the White House to rally in support of Teamsters Local 728 member Jason Rochester who is fighting to reunite with his wife, Cecilia Gonzalez-Carmona, who is currently stranded in Mexico.
"My wife Cecilia and I have been married for over 16 years. We met when we worked at UPS. I helped her with heavy boxes, and we often took breaks together," Rochester said. "We fell in love and got married like millions of other couples, but I'm sad to say that for the past six years, our family has been separated."
Gonzalez-Carmona returned to her native Mexico in 2018, after receiving bad legal advice that she would be able to return to the United States within a year. After leaving the United States, she found out that she would not be able to re-enter the country for at least 10 years.
"We're here today to urge President Biden to use his existing legal authority to grant authorization paroles for mixed status families like mine," Rochester added.
The Teamsters are proud to support Rochester's in his fight to bring his wife home and reunite their family.
"General President Sean O'Brien and our 1.3 million members have Jason's back in this fight," said James Donovan, Teamsters Director of Political and Legislative Action.
« Previous
Next »