Missouri First Student Drivers Unanimously Ratify Supplemental Contract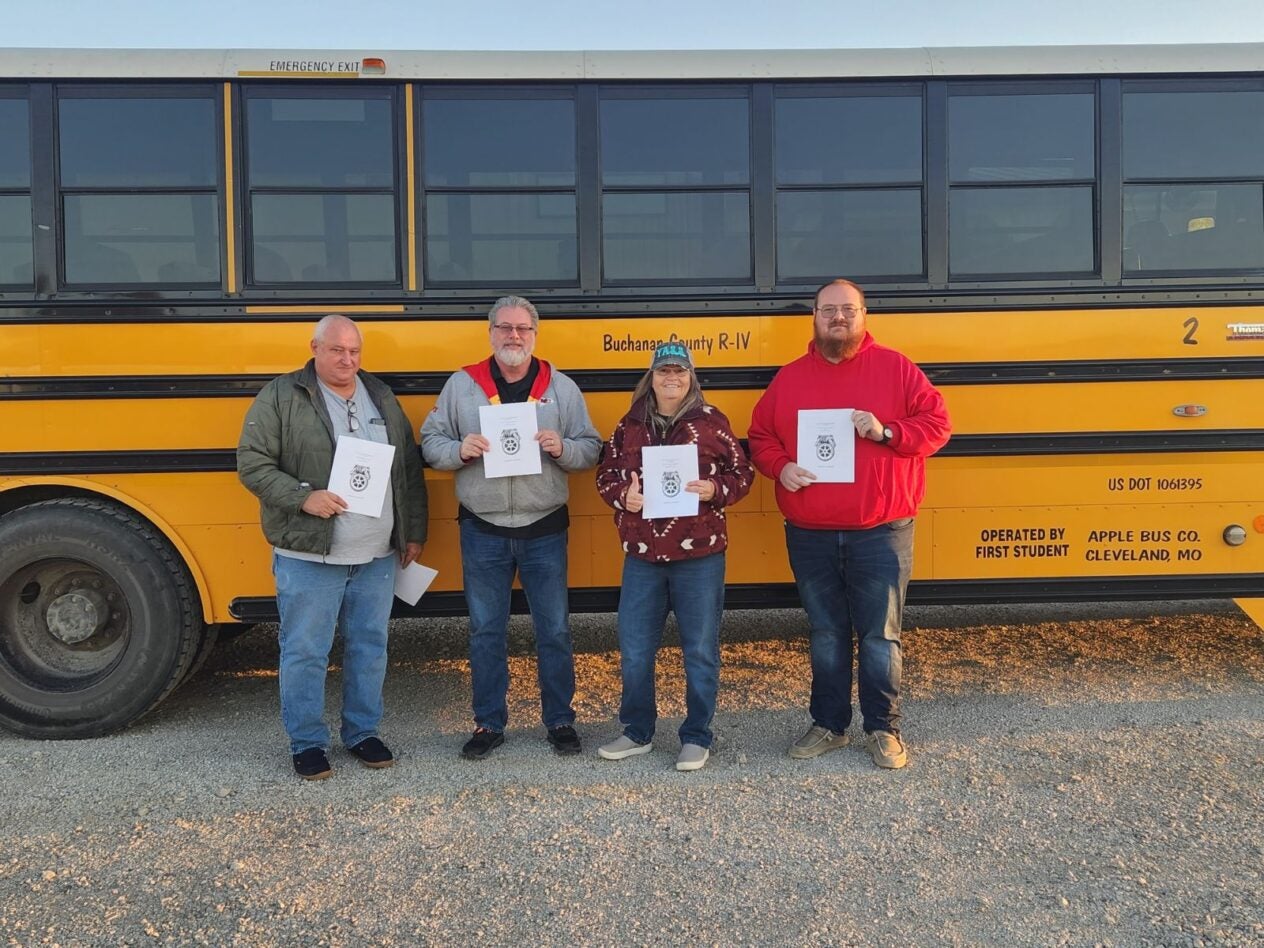 Agreement Includes Significant Wage Increases, Elimination of Two-Tier Wages
Press Contact: Matt McQuaid Phone: (202) 624-6877 Email: mmcquaid@teamster.org
(DEKALB, Mo.) – First Student bus operators represented by Teamsters Local 955 have voted unanimously to ratify their first supplemental agreement. The workers provide student transportation for the Buchanan County R-IV School District.
"Congratulations to these hardworking men and women on securing this contract," said Shane Thompson, Local 955 Secretary-Treasurer and Business Agent. "These workers play an integral role in students' daily lives and deserve to be treated with dignity and respect. We are thrilled that we were able to get these workers the compensation and workplace protections that they deserve."
The drivers are covered under the Teamsters' First Student National Master Agreement, the largest collective bargaining agreement at any private school bus company in the United States. The new three-year supplemental agreement, which covers compensation and work rules specific to their location, includes a 44 percent wage increase over the life of the contract, employer contributions to 401(k), monthly attendance bonuses, improved safety protections, and the elimination of a two-tier wage scale.
"This agreement allows me and my co-workers to breathe a sigh of relief," said Jennifer Kasten, a bus driver at First Student in Dekalb. "With wage increases, more time off, and safer worker conditions, we finally feel that we have a contract that reflects our efforts. We are grateful to the Teamsters for helping us secure this much needed and much appreciated contract!"
Teamsters Local 955 represents workers in a wide variety of industries throughout Kansas City, Mo. and the surrounding communities.
« Previous
Next »