Teamsters at San Diego Convention Center Achieve Historic Contract Win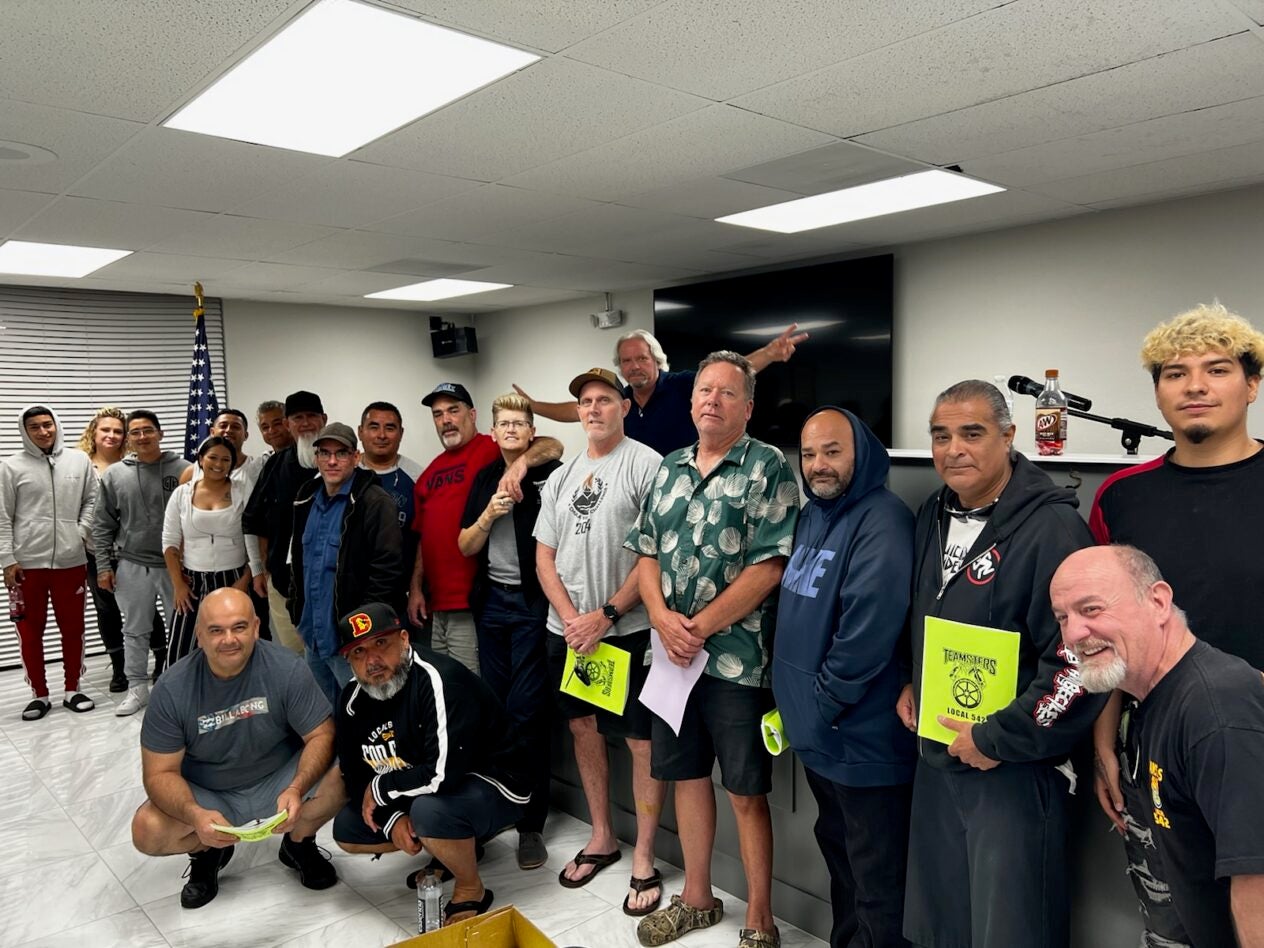 Contract Provides Never-Before-Seen Wage Increases, Benefits for Local 542 Members
Press Contact: Kara Deniz Email: kdeniz@teamster.org
Members of Teamsters Local 542 working in the convention and trade show industry for Global Experience Specialists, Inc. (GES) and Freeman Expositions, LLC. have voted overwhelmingly to ratify a new collective bargaining agreement.
"Our business representative and negotiating committee's execution of this contract negotiation was astute and determined, but most importantly, a huge success in achieving our members' collective needs and desires," said Eric Rasmussen, a forklift operator and Local 542 shop steward.
The five-year contract includes historic wage increases, improved job security, and it propels hourly pension benefits to unseen levels.
"I want to congratulate these workers on an astounding contract victory that provides significant wage increases and benefits. This is a big win that ensures these Teamsters are rewarded for their hard work and dedication," said Tommy Blitsch, Director of the Teamsters Convention, Trade Show, and Casino Division.
Nearly 100 Teamsters are covered under the new agreement. Local 542 members for GES and Freeman Expositions work at the San Diego Convention Center as foremen, class "A" drivers, and forklift operators.
Teamsters Local 542 represents workers throughout San Diego, Imperial Counties, Calif., and Yuma, Ariz. For more information, go to teamsters542.org.
« Previous
Next »