Teamsters to Hold Rank-and-File Roundtables With Candidates for U.S. President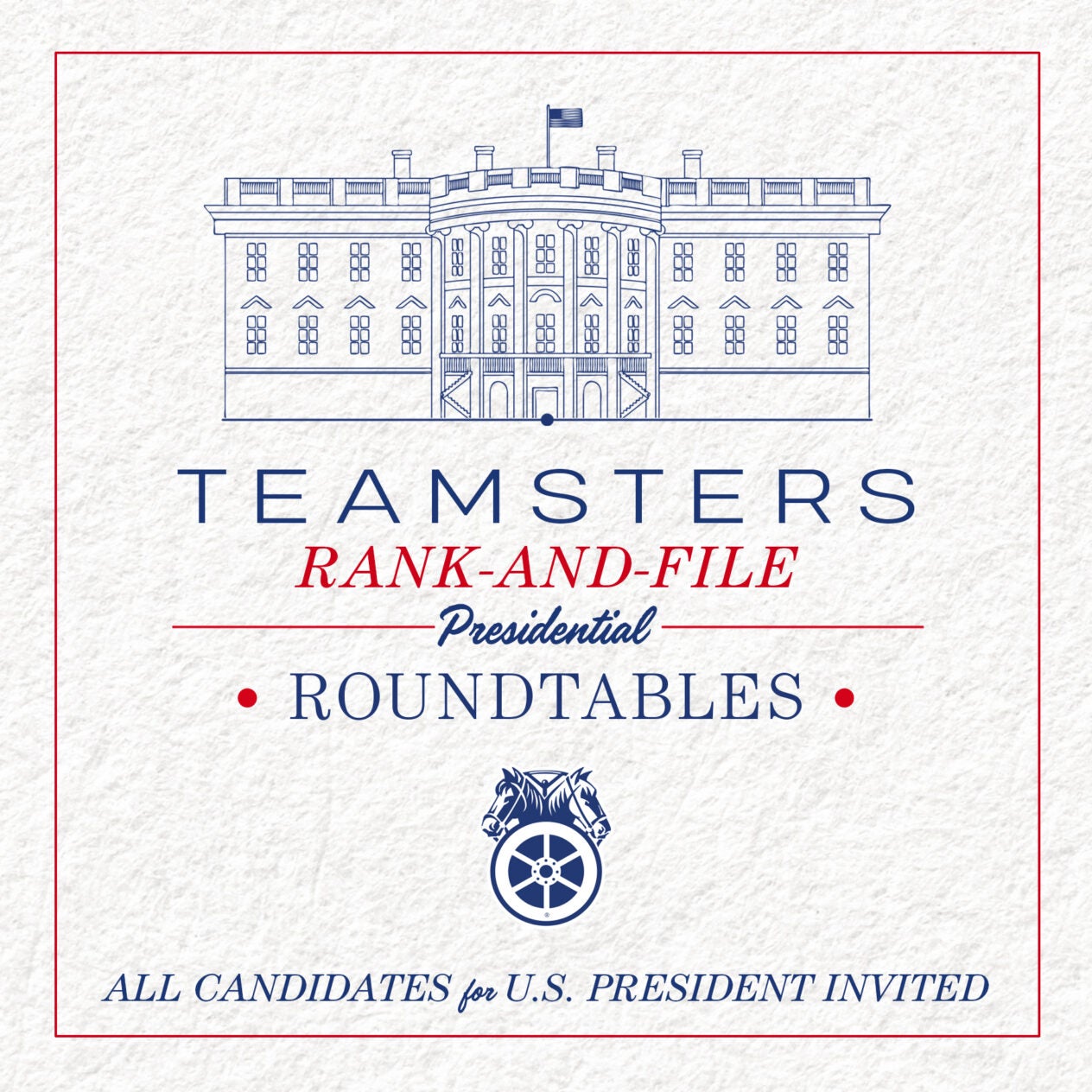 Teamsters Issue Open Call to All Declared Candidates to Engage Directly with Members
Press Contact: Kara Deniz Email: kdeniz@teamster.org
(WASHINGTON) — The Teamsters Union is calling on all declared candidates for U.S. President to join a roundtable of rank-and-file Teamsters to discuss the issues most important to workers in the 2024 election.
Teamsters General President Sean M. O'Brien extended the invitation today to candidates to share their vision on issues impacting Teamsters and their families. Candidates will have the opportunity to discuss how the next President and the Teamsters can work together to empower and protect workers, promote high labor standards, and strengthen the middle class to build a stronger America.
Candidates are asked to participate individually in a conversation with O'Brien and rank-and-file members on four issues of significant importance to Teamsters: the shrinking American middle class; corporate bankruptcy reform; antitrust enforcement in the warehouse and package delivery industries; and the freedom to form and join a union.
"We are in a period where people are divided on so many topics, but hate and division aren't going to get anything done in this country. We're looking forward to Republicans, Democrats, and Independents from all different backgrounds sitting down to actually listen and talk about the issues that matter to workers," O'Brien said. "Teamsters and their families are going to decide the outcome of this election. Our members want a straight answer to the question, 'As President, what are you going to do for working people?'"
The International Brotherhood of Teamsters has not issued an endorsement in the 2024 race.
Founded in 1903, the International Brotherhood of Teamsters represents 1.3 million hardworking people in the U.S., Canada, and Puerto Rico. Visit Teamster.org for more information. Follow us on Twitter @Teamsters and "like" us on Facebook at Facebook.com/teamsters.
« Previous
Next »