O'Brien: New Joint Employer Standard a Major Blow Against Corporate Greed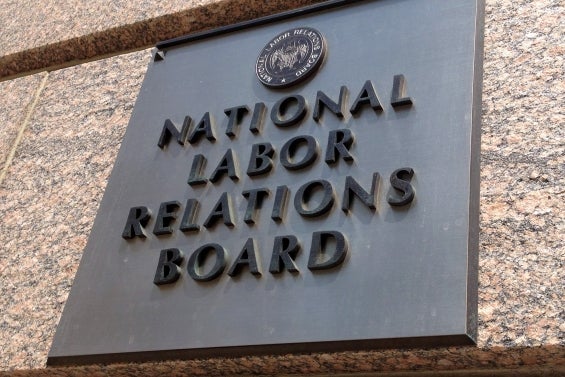 NLRB Rule a Restoration of Workers' Rights
Press Contact: Matt McQuaid Phone: (202) 624-6877 Email: mmcquaid@teamster.org
(WASHINGTON) – The following is a statement from Teamsters General President Sean M. O'Brien regarding the new joint employer standard that was announced by the National Labor Relations Board (NLRB) yesterday:
"The NLRB struck a major blow against corporate greed yesterday. The Teamsters commend everyone at the agency who was involved with crafting this standard for restoring employment rights that never should have been tampered with in the first place.
"For too long, multinational conglomerates have been hiding behind subcontracting and outsourcing so they can dodge accountability and deprive workers of their full employment rights under the law. This is the whole reason Amazon implemented its Delivery Service Provider (DSP) model – to avoid the burdens of liability, responsibility and justice.
"Franchises and independent contractors were not created so deep-pocketed tycoons could write off the debts they owe to society and their workers. We're glad the federal government is recognizing that. Most importantly, if this rule is properly applied, it should guarantee corporations like Amazon cannot avoid their obligation to collectively bargain with their workers when they choose to join a union."
The NLRB standard rescinds a 2020 rule imposed by the previous labor board. It outlines a new process to determine when two or more employers will be considered a "joint employer," taking into account their control over workers' compensation, hours of work, disciplinary rules, assignment and supervision of duties to be performed and more. It follows other pro-worker policies that have come out of the NLRB and the Dept. of Labor under President Biden, such as improved prevailing wage standards, the Cemex decision, greater anti-trust enforcement, and a ruling on worker misclassification.
Founded in 1903, the Teamsters Union represents 1.2 million hardworking people in the U.S., Canada, and Puerto Rico. Visit Teamster.org to learn more and follow us on Twitter @Teamsters and on Facebook at Facebook.com/teamsters.
« Previous
Next »